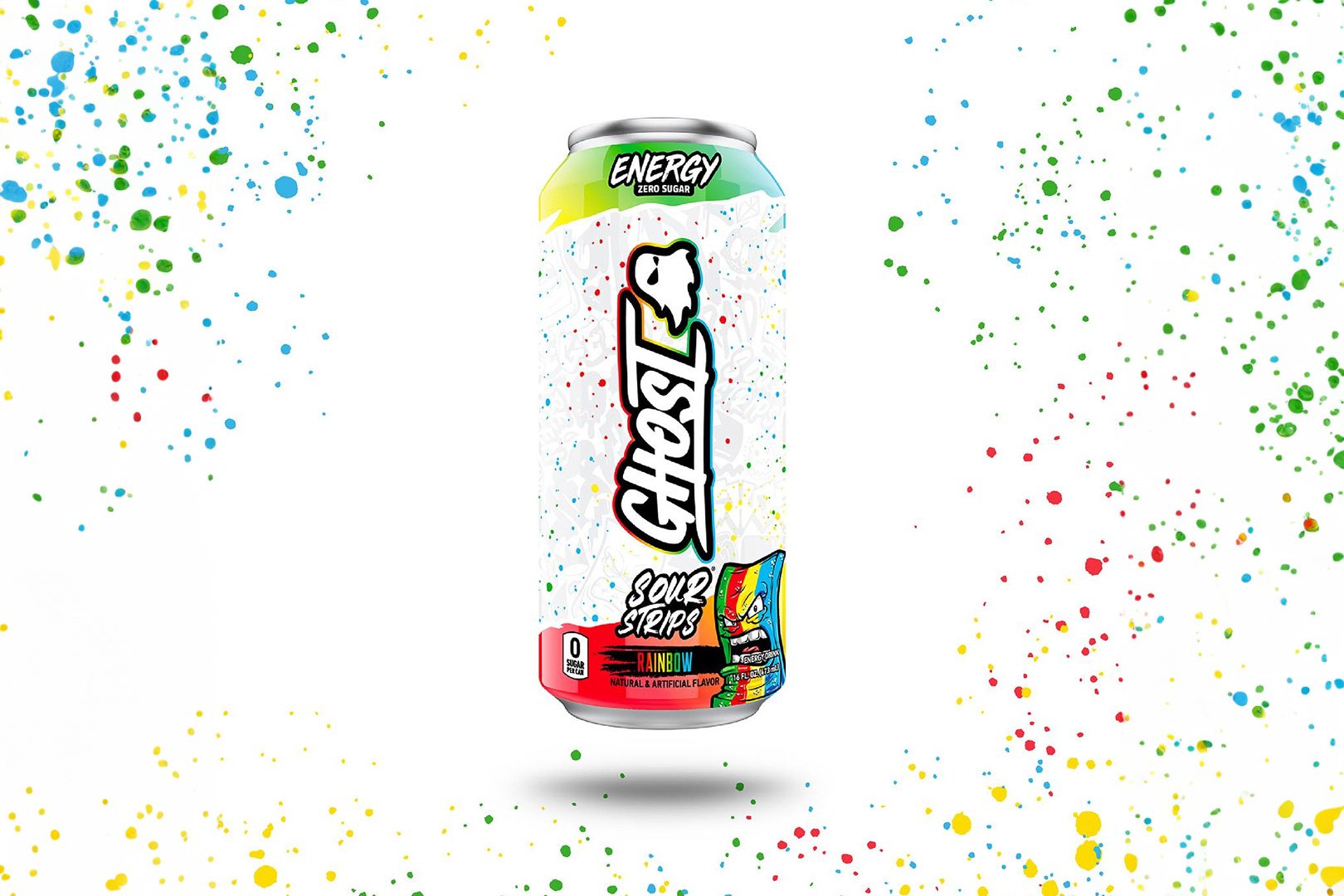 Ghost announced a monster of a partnership yesterday, where it's teamed up with both an ambassador and another brand for a special edition authentic flavor collaboration. The lifestyle supplement company has come together with Maxx Chewning's sour candy Sour Strips, taken its colorful Rainbow flavor, and turned it into a flavor of the pre-workouts Ghost Legend and Ghost Pump, and the muscle builder Ghost Size.
Ghost has capped off the weekend and elevated the excitement level of the partnership even further by revealing that those three supplements aren't all that's involved in the authentic Sour Strips collaboration. The brand has also created a flavor of its widely available energy drink based on Rainbow Sour Strips, and like those other three products, the Rainbow Sour Strip Ghost Energy will be launching on the 9th of this month.
The magnitude of the collaboration between Ghost and Maxx Chewning's Sour Strips is very clearly a big one, as we've seen from reactions on social media, and the size is also substantial with four products involved, similar to the number involved in the Space Jam and Teenage Mutant Ninja Turtles partnerships. Fans can, of course, expect the same energy and focus-enhancing experience as other flavors of Ghost Energy, including a gram of Carnipure, 200mg of caffeine, and a low ten calories.