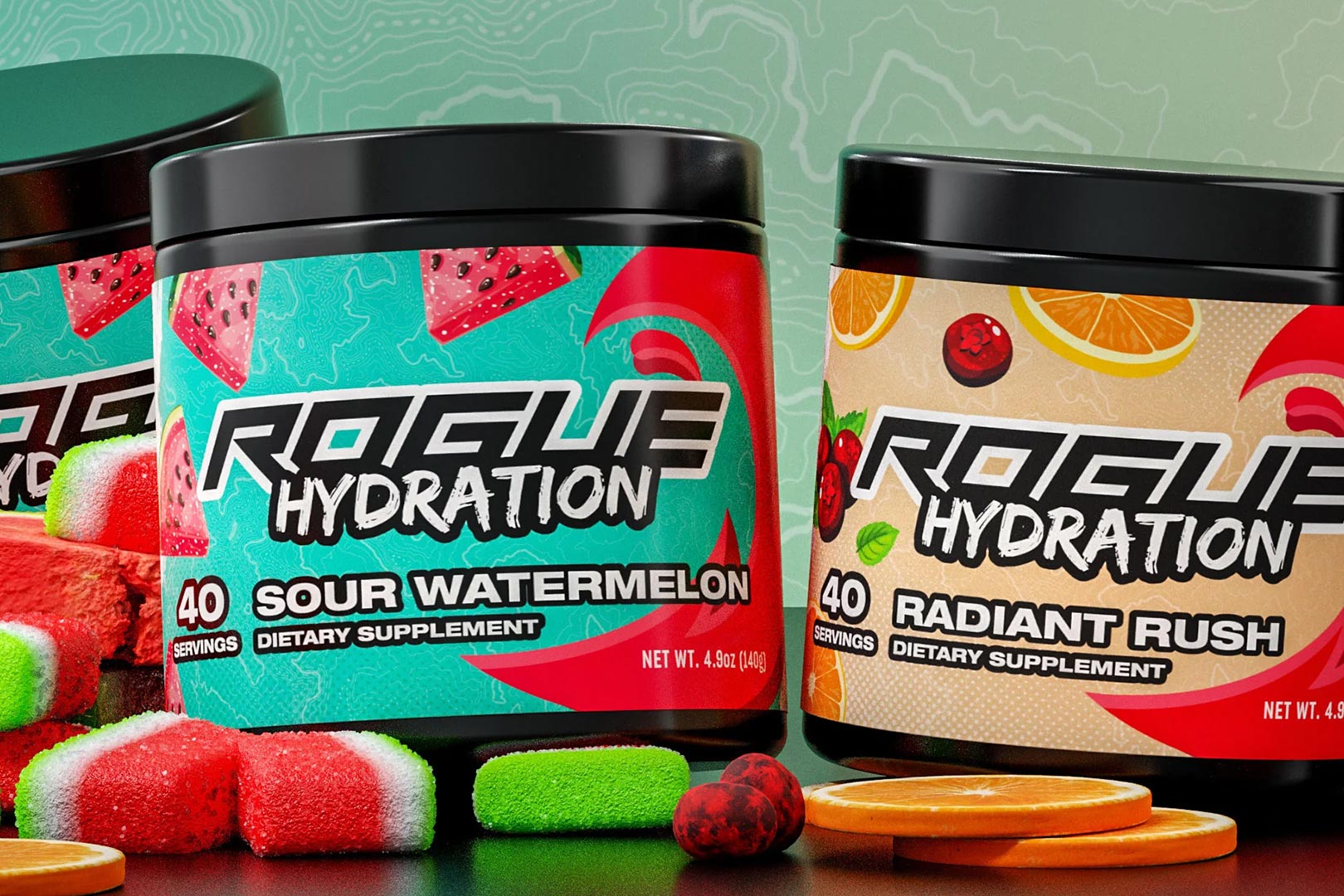 Since its inception a few years ago, the gaming supplement company Rogue Energy has steadily expanded its flavor menu across its powdered products. So it comes as no surprise that Rogue Energy has once again launched not one but two new flavors for its other supplement, the hydration-focused formula Rogue Hydration, in celebration of Labor Day.
The two new flavors of Rogue Hydration are both fruit-themed recipes. The first is more traditional with Sour Watermelon, and the second is something more in the area of obscure in Radiant Rush. While there isn't a detailed description of what Radiant Rush entails, from what we can tell, it's a sweet and refreshing experience blending orange and cranberry.
Sour Watermelon and Radiant Rush Rogue Hydration are in stock and available straight from Rogue Energy's official online store for $35.99 for a 40-serving tub. Additionally, Rogue Energy is giving away a free shaker with every tub of Rogue Hydration purchased when using the coupon code "FREESHAKER".