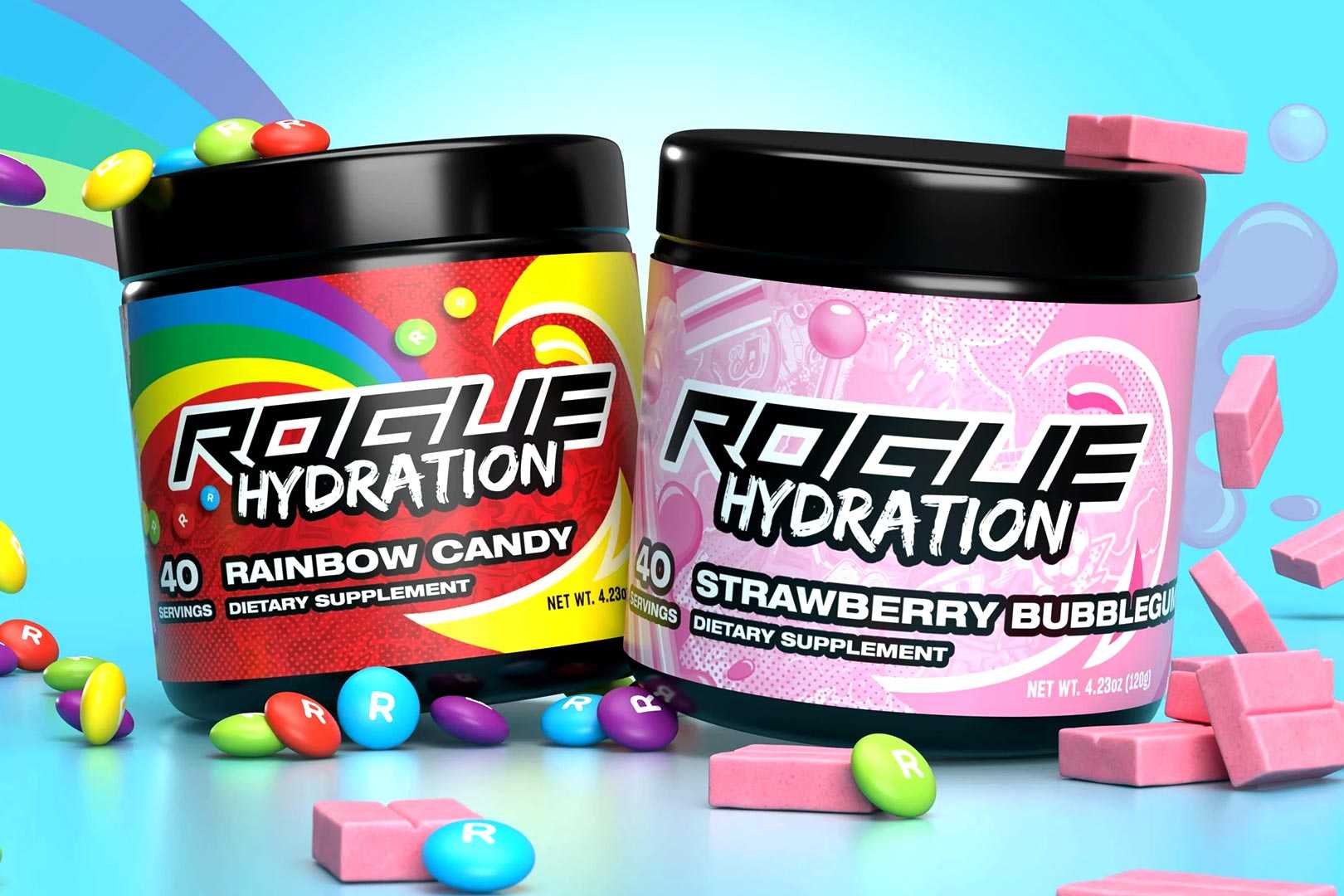 Gaming supplement company Rogue Energy not too long ago, stepped outside of the traditional format of powder products and into the world of beverages with a Rogue Energy drink. To start the year, it released the first new flavor for that still very new entry into the category, and now continuing on from that, the growing gaming specialist has expanded the menu of one of its longer-running supplements in Rogue Hydration.
True to its name, Rogue Hydration is indeed a hydration-supporting product, not a common type of supplement for gaming brands, but it has become a popular area to expand into outside of energy and focus. The latest from the brand adds not one but two tasty new options to the menu of Rogue Hydration, taking it from a total of four to six with a sweet-sounding Strawberry Bubblegum and candy-themed Rainbow Candy.
Both the Strawberry Bubblegum and Rainbow Candy Rogue Hydration are in stock and available straight from Rogue Energy's online store, where you'll pay $35.99 for a full-size tub of 40 servings.