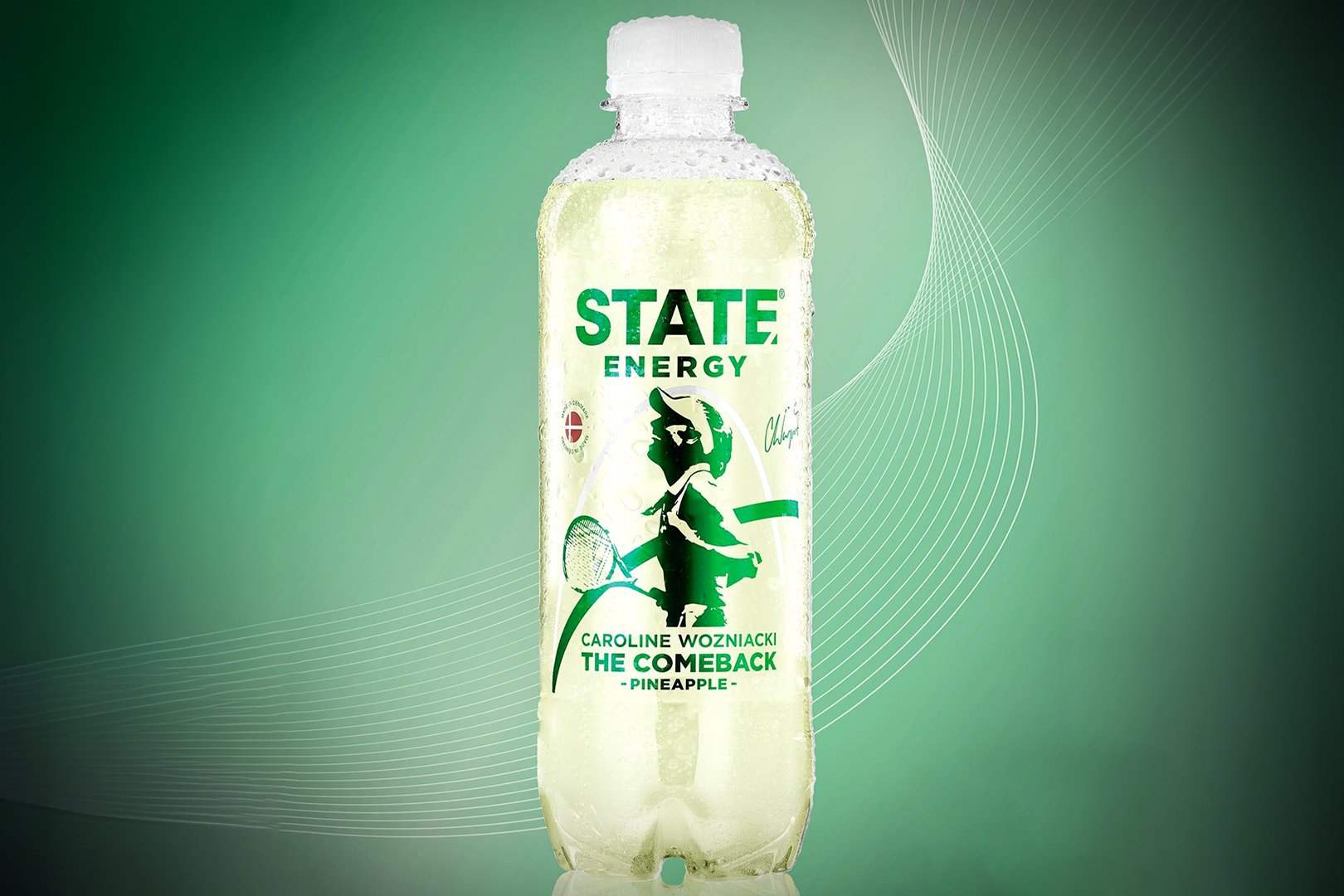 In 2020, the legendary Danish professional tennis player and State Energy ambassador Caroline Wozniacki played her farewell tour in Australia, ending a more than a decade-long career. This year, Wozniacki announced her return to the sport, where she earned an incredible 30 individual titles, with the Canadian Open early last month being her first professional competition in three years, and that's just the beginning.
Caroline Wozniacki is in for a full-on comeback, following her Canadian Open appearance with the Cincinnati Masters, and is currently taking part in the US Open. To celebrate and support the return of Wozniacki, her go-to sports drink, State Energy, has put together a special edition bottle. The brand has taken the Pineapple flavor of its flagship beverage and covered it in a graphic featuring Wozniacki and "The Comeback".
State Energy has produced a massive 600,000 bottles of its Caroline Wozniacki "The Comeback" collaboration and is already rolling them out to the market. Again, the launch has been perfectly timed with Wozniacki's appearance in this year's US Open, where she's progressed through to the third round, taking place later today against American Jennifer Brady.