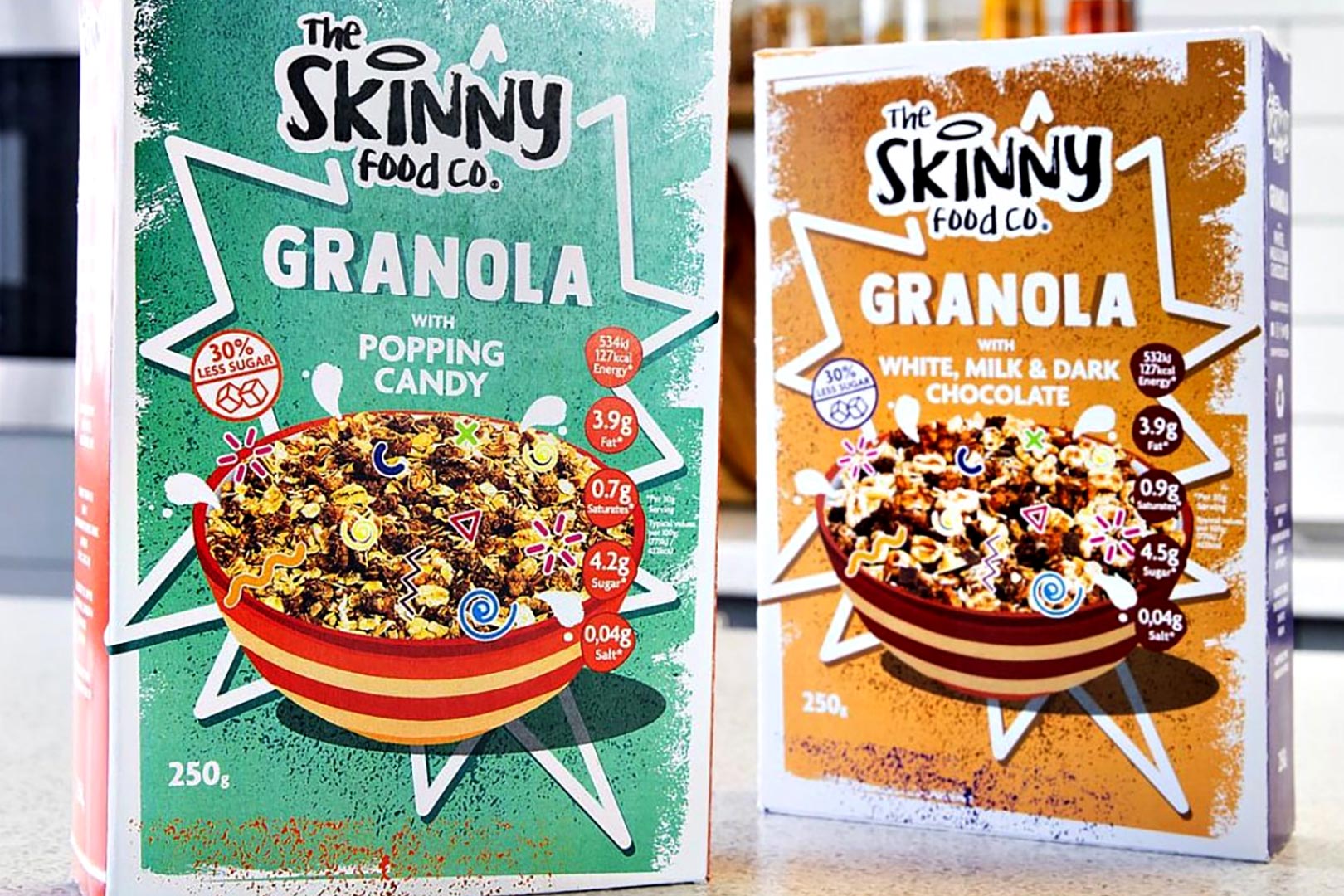 The ever-creative functional food company, The Skinny Food Co, in the UK, is preparing to tackle another familiar area of food with its signature better-for-you approach with significantly less sugar and lower calories. The upcoming format from the brand is breakfast, specifically breakfast cereal, where Skinny Food is going to battle with Funky Granola, which does indeed have significantly less sugar than traditional breakfast cereals.
The Skinny Food Co is launching Funky Granola in two flavors, both of which look and sound absolutely delicious with White, Milk and Dark Chocolate, and something that sounds even more fun in Popping Candy, with actual popping candy sprinkled into the granola. Both options promise 30% less sugar, presumably compared to some competitor in the space, with Skinny Food's offering having 3.9g of fat a serving, 4.5g of sugar from a higher amount of carbohydrates, and a calorie count of 127.
The latest creation from The Skinny Food Co is hitting the market sometime soon, and like all great-tasting breakfast cereals, Funky Granola will come in boxes where you can pour out multiple servings. We're not sure about the price, although if you know the brand, it doesn't tend to overprice its better-for-you products, so it's likely to be reasonably priced.