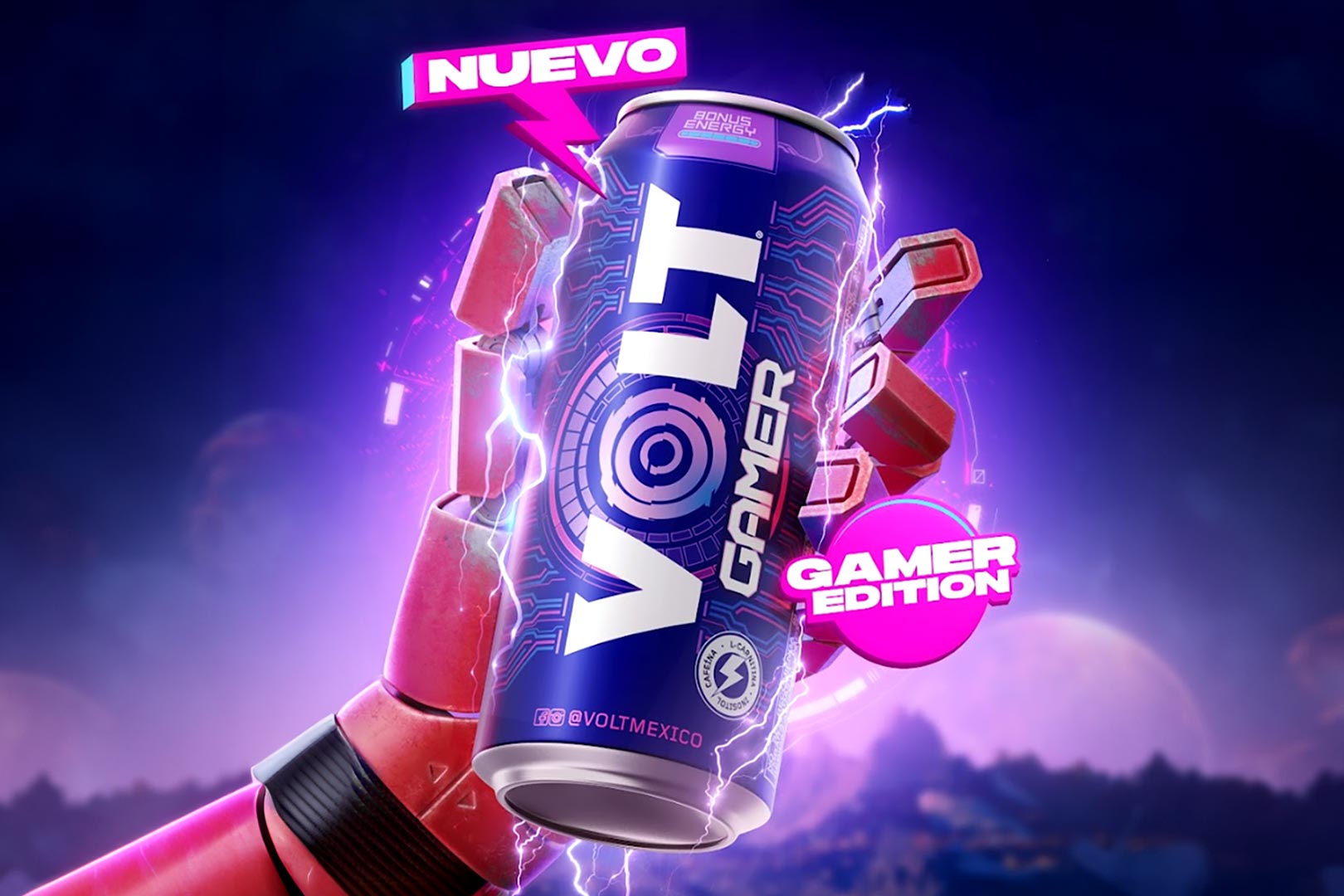 Energy drink giant Volt in Mexico has a new flavor out this month, or technically a fresh new version, geared towards a specific audience that its current offerings already bleed into. The product is the Volt Gamer Energy Drink, obviously marketed to the extensive gaming community and featuring its own distinct flavor as well as a slightly more advanced formula filled with ingredients you won't find in the regular Volt Energy Drink.
The gamer-catered Volt Gamer Energy Drink comes in a classic supplement flavor with Fruit Punch, and on the active ingredient side, its driving force is still very much caffeine, which we suspect is dosed the same as the original Volt Energy Drink at 150mg a can. Alongside the caffeine, to make it a more gamer-orientated beverage, are various vitamins, including B vitamins, carnitine, and choline to support mental focus.
Obviously, the formula isn't as advanced as a dedicated gaming supplement or complex nootropic, but the Volt Gamer Energy Drink certainly has more than the regular flavors of the Volt Energy Drink. Volt Gamer is a great way for the brand to reach a market it likely already has fans, although this approach shows a much higher level of appreciation and gives newcomers from the gaming world something specifically for them.