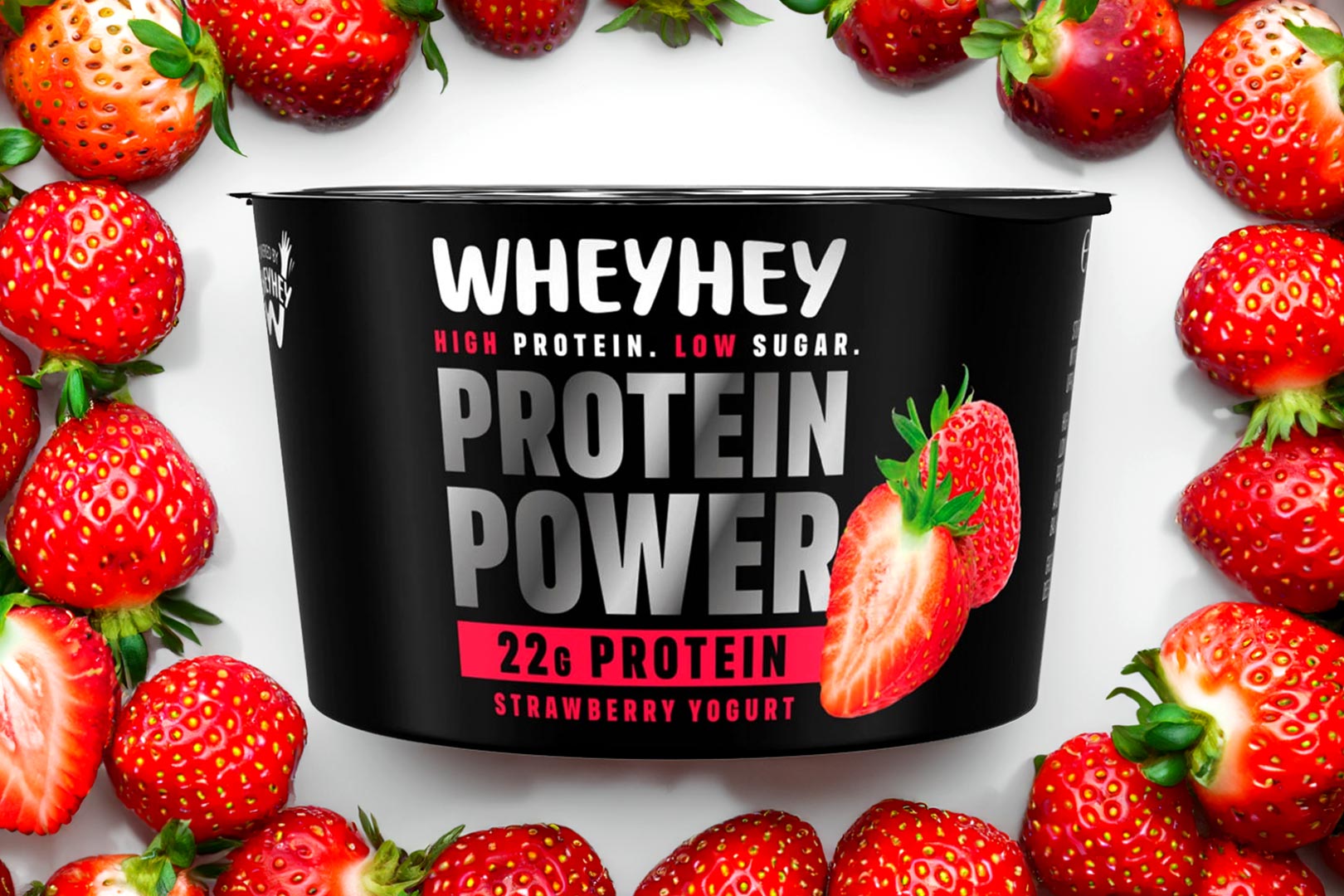 Functional food company Wheyhey is entering a whole new format and area of the industry, to go alongside the products it's already heavily known for like protein-packed ice cream, decadent brownies, and better-for-you crispy clusters. The UK brand's latest innovation is its first entry in the chilled section of a supermarket with Wheyhey Protein Power Yogurt, immediately available in a major retailer and in three tasty-looking flavors.
The star highlight of Wheyhey Protein Power Yogurt is its sizeable 22g of protein per pot, alongside an impressively light 4.6 to 6.1g of carbohydrates with 3 to 3.5g of that sugar, about 1.5g of fat, and sub 100 calorie counts ranging from 76 to 83. Those macros are what you get across the three classic flavors of the high-protein yogurt, which include the fruity recipes Strawberry and Blueberry, and dessert-style Caramel.
Wheyhey has debuted Protein Power Yogurt at the supermarket giant Iceland, and its around 900 locations spread throughout the UK. As mentioned, you can get it in stores, specifically in the chilled area, at a price of £1.25 a piece, although if you get in shortly, there is a multi-buy promotion with three pots in your choice of flavor at £1 (1.22 USD) each.