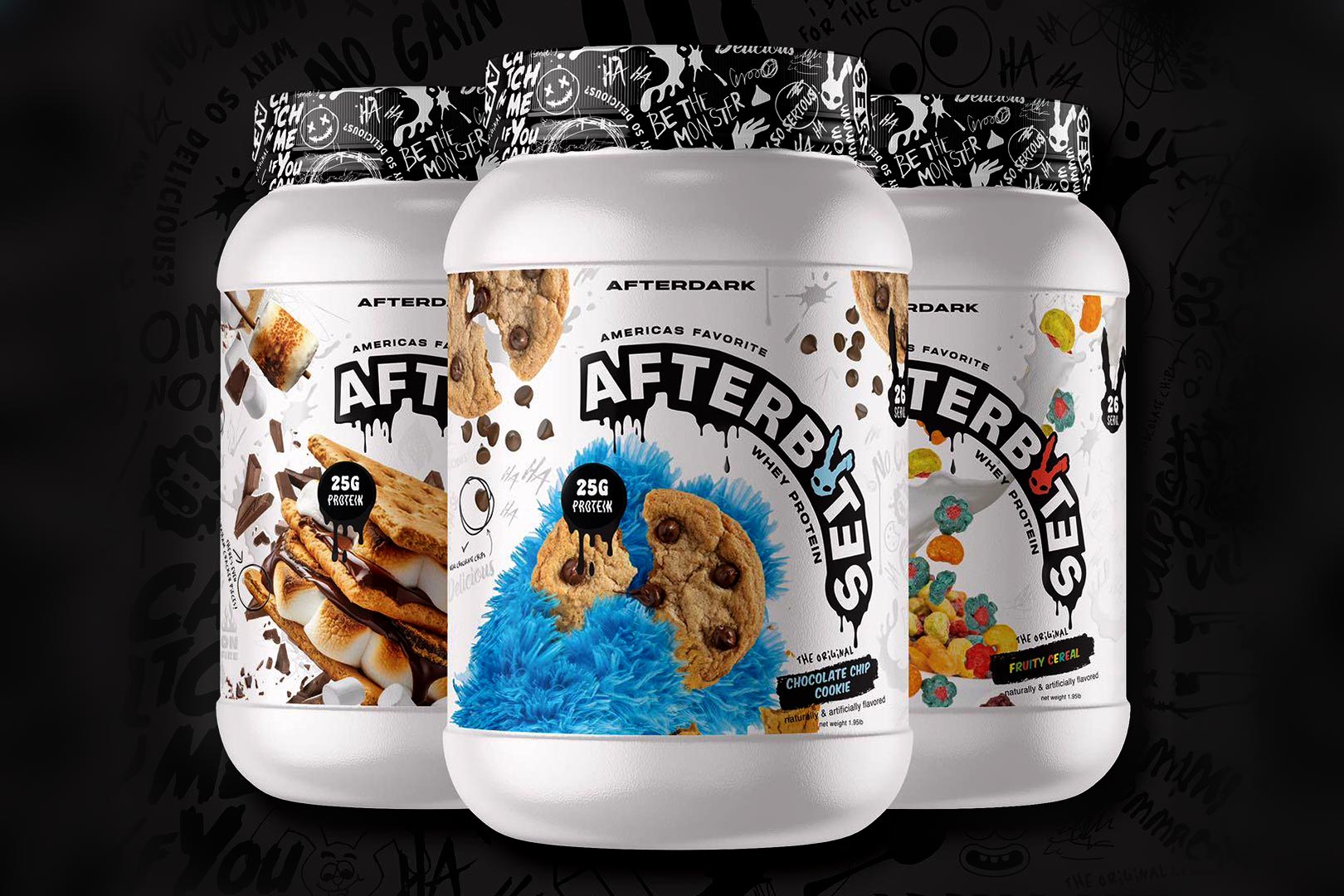 Afterdark is a sleek, fun, and fast-moving brand that does its business in a very different where all of its supplements are out of stock on its website, and the only other way to purchase them is through a physical, brick-and-mortar retailer. It's an interesting way of doing things, to say the least, but it has built quite the reputation taking that route, not to mention its supplements are highly effective, and now the brand is taking that approach into the competitive world of protein powder with Afterbites.
Afterdark Afterbites is an upcoming protein product featuring a whey-based formula providing a traditional 25g of protein per serving, with reasonably lean macros everywhere else. Protein powder is a relatively straightforward space, although Afterdark has done its best to spice things up and loaded each of its five delicious flavors with inclusions. There is Chocolate Chip Cookie with sweet chocolate chips, Campfire S'mores with graham cracker pieces, Chocolate Chip Strawberry Sandwich, and Chocolate Peanut Butter and Fruity Cereal with real cereal pieces.
To really drive home the flavor focus in Afterbites, Afterdark has added an eye-catching level of illustration and color to the packaging, all relating to each specific option, which is something we haven't seen on any of its other black and white-branded supplements. The reputable and always-intriguing brand is officially launching Afterbites November 2nd, this Thursday, through its growing retailers and distribution partners in 2lb tubs.