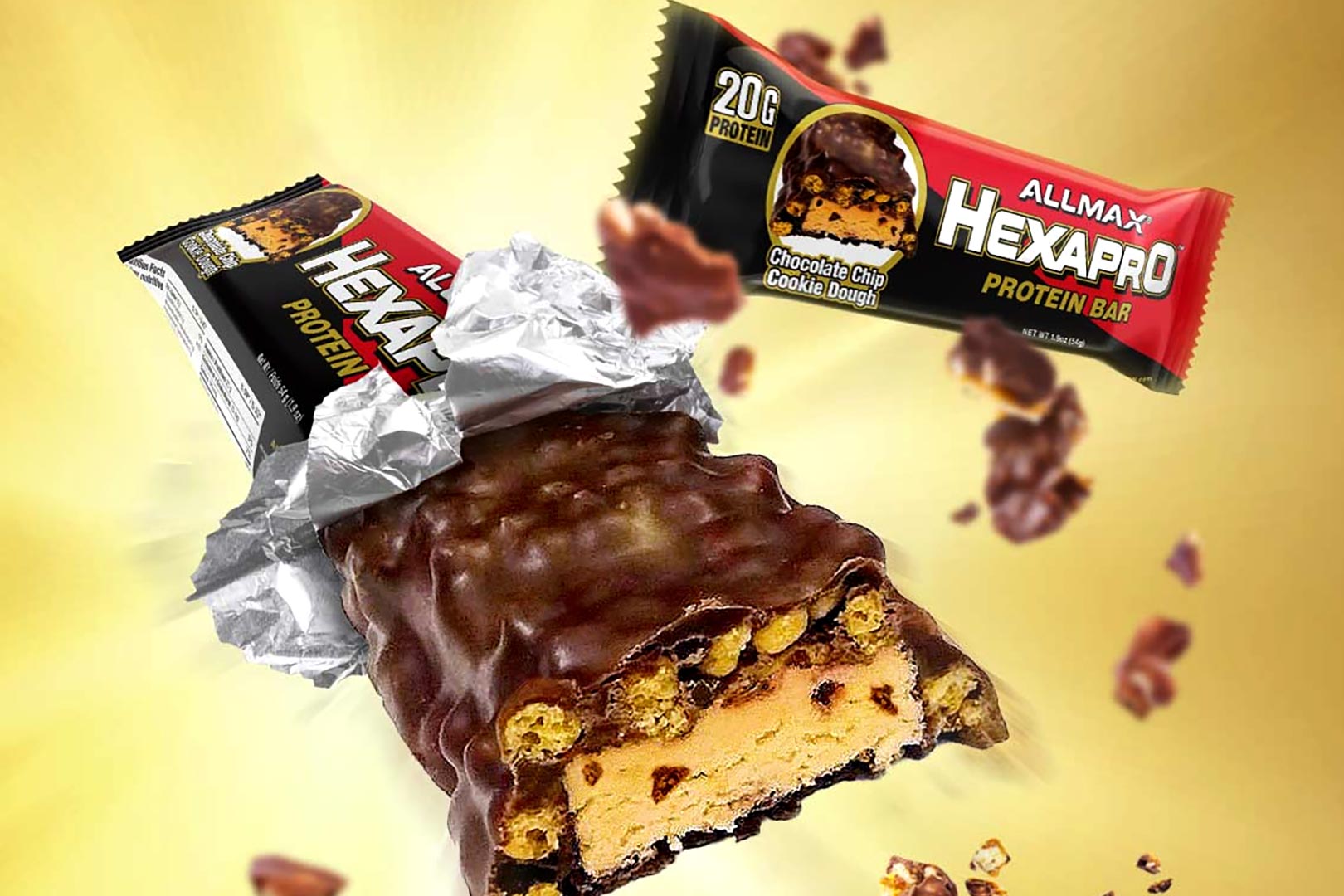 AllMax Nutrition in Canada has entered the bar market with another competitor separate from its previously released and already available AllMax Protein Snack Bar, which, as the name says, is a snack-sized product. The long-running brand has named this one after its well-known blend style protein powder HexaPro with the HexaPro Protein Bar, and unlike Snack Bar, this one is full-size, tipping the scales at 54g a piece.
AllMax Nutrition's HexaPro Protein Bar obviously brings a lot more protein to the table than the Protein Snack Bar, at the traditional 20g instead of 14g, with the other macros being similarly scaled up to 18g of carbohydrates, only 7g of that net carbs and 4g of sugar, 10g of fat, and a calorie count of 240. The product follows the traditional build of a thick protein-packed base wrapped in crispy pieces and delicious chocolate for a mouthwatering and enjoyable way to get protein while on the move.
HexaPro Protein Bar from AllMax Nutrition is rolling out in its home country of Canada first; in fact, you can pick it up straight away from its online store at allmaxnutrition.com at $34.99 for a box of 12 bars. When it comes to flavors, the brand has two to choose from; both of them sound as decadent as each other in Chocolate Chip Cookie Dough and the classic blend of chocolate and peanut butter in Chocolate Peanut Butter Cup.