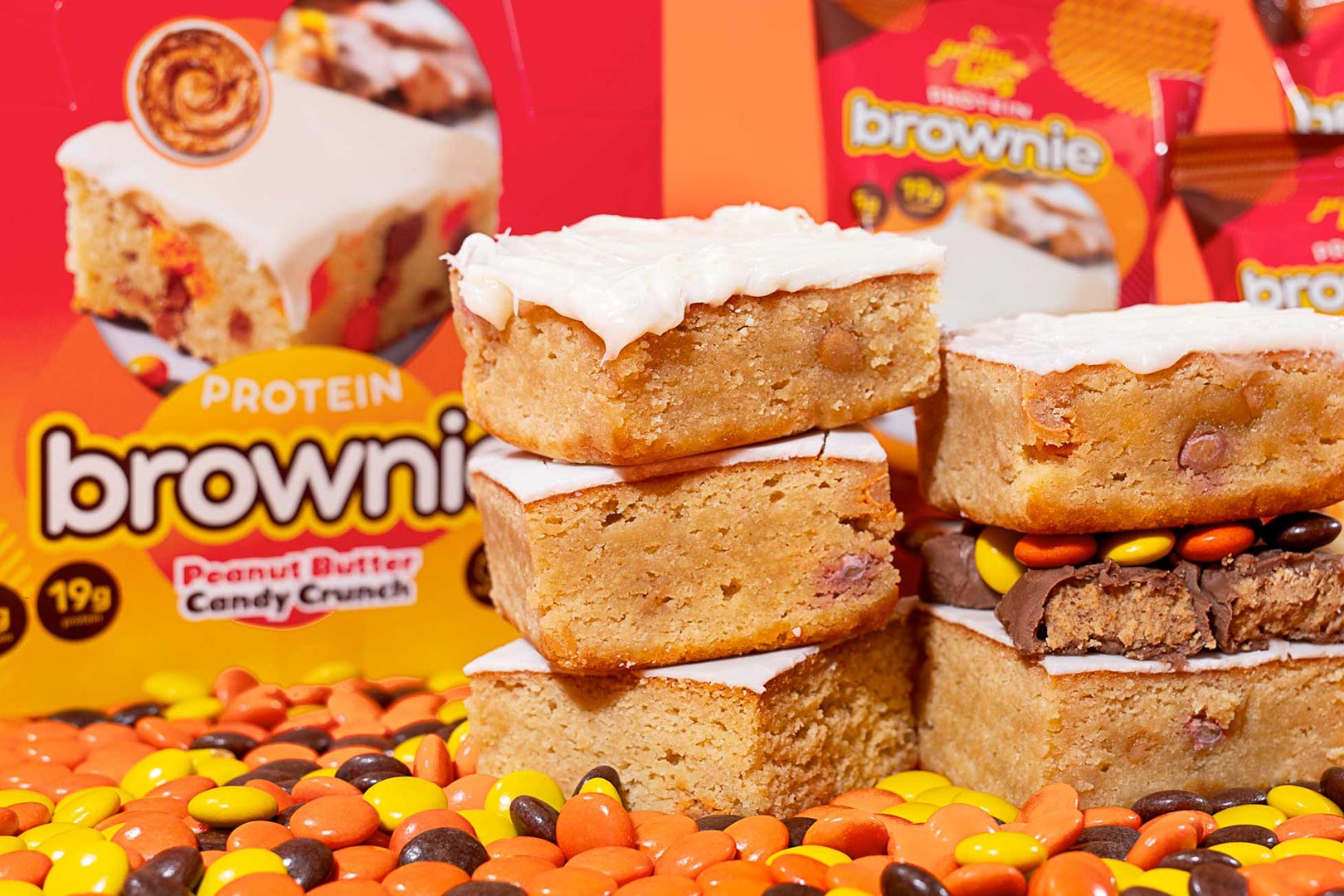 Two of the most recent additions to the menu of Alpha Prime's soft, smooth, and flavorful Protein Brownie are Glazed Cinnamon Roll and Chocolate Glazed Donut, which are a bit different from the tastes that came before them. As per their names, the brand did indeed glaze the options, combining the familiar square brownie and its signature crumbly consistency with sweet icing across the top, adding to both the overall taste of the product and its genuinely brownie-like texture.
Just in time for Halloween, something the Protein Brownie is a perfect place for, Alpha Prime has revealed and released another flavor for the collagen-infused protein snack, and like Cinnamon Roll and Chocolate Donut, it is a tasty glazed creation. The product is a mouthwatering Alpha Prime Peanut Butter Candy Crunch Protein Brownie featuring a sweet peanut butter taste, a glazed top, that reliable brownie consistency, and, to authenticate the experience, actual Reese's Pieces candy.
The nutrition profile of the Alpha Prime Peanut Butter Candy Crunch Protein Brownie is right in line with its other flavors, providing 19g of protein a piece, 14g of net carbohydrates with 6g of that added sugar, 13g of fat, and a reasonable protein snack calorie count of 250. You can grab the product starting today straight from the brand's online store at $39.99 for a box of a dozen undoubtedly delicious Protein Brownies.