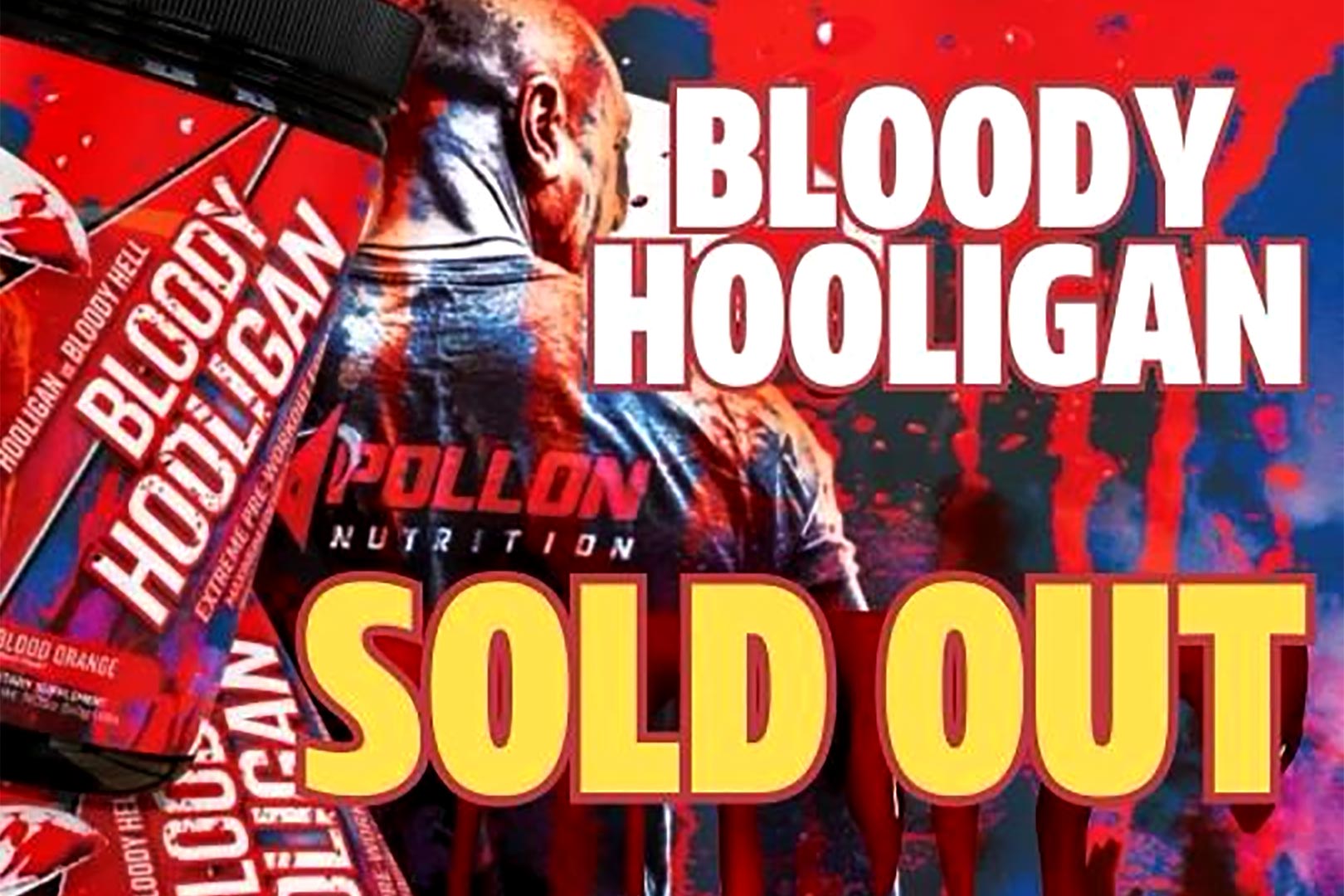 Apollon Nutrition officially launched its third combination pre-workout earlier today in Bloody Hooligan, and while past hybrids Double Impact and Timecop have combined two separate supplements into one, Bloody Hooligan does it from head to toe. The loaded pre-workout takes every ingredient and dose in the brand's premier competitor Hooligan, and the capsule pump formula Bloody Hell, and puts it into the one product aptly named Bloody Hooligan.
The potent pre-workout, priced at $69.95 for a tub of 20 maximum servings, went live on Apollon Nutrition's website earlier today, in fact, practically the morning, and if you weren't there to grab a tub or two, you would have missed out. In a matter of hours, the brand sold through every unit of the supplement over at apollonnutrition.com, although there are a few retailers that secured the product, which is the only other way to get your hands on it.
Among the group of Apollon Nutrition stockists that got in and secured cases of Bloody Hooligan to sell on its shelves is Ares Nutrition and its five stores, the majority of them in New Jersey. Ares also has an online presence over at aresnutritionnj.com, where you can purchase the supplement at $69.99. There were only 2,500 units of Bloody Hooligan produced, and with the brand itself sold out, you may want to secure your's sooner rather than later.