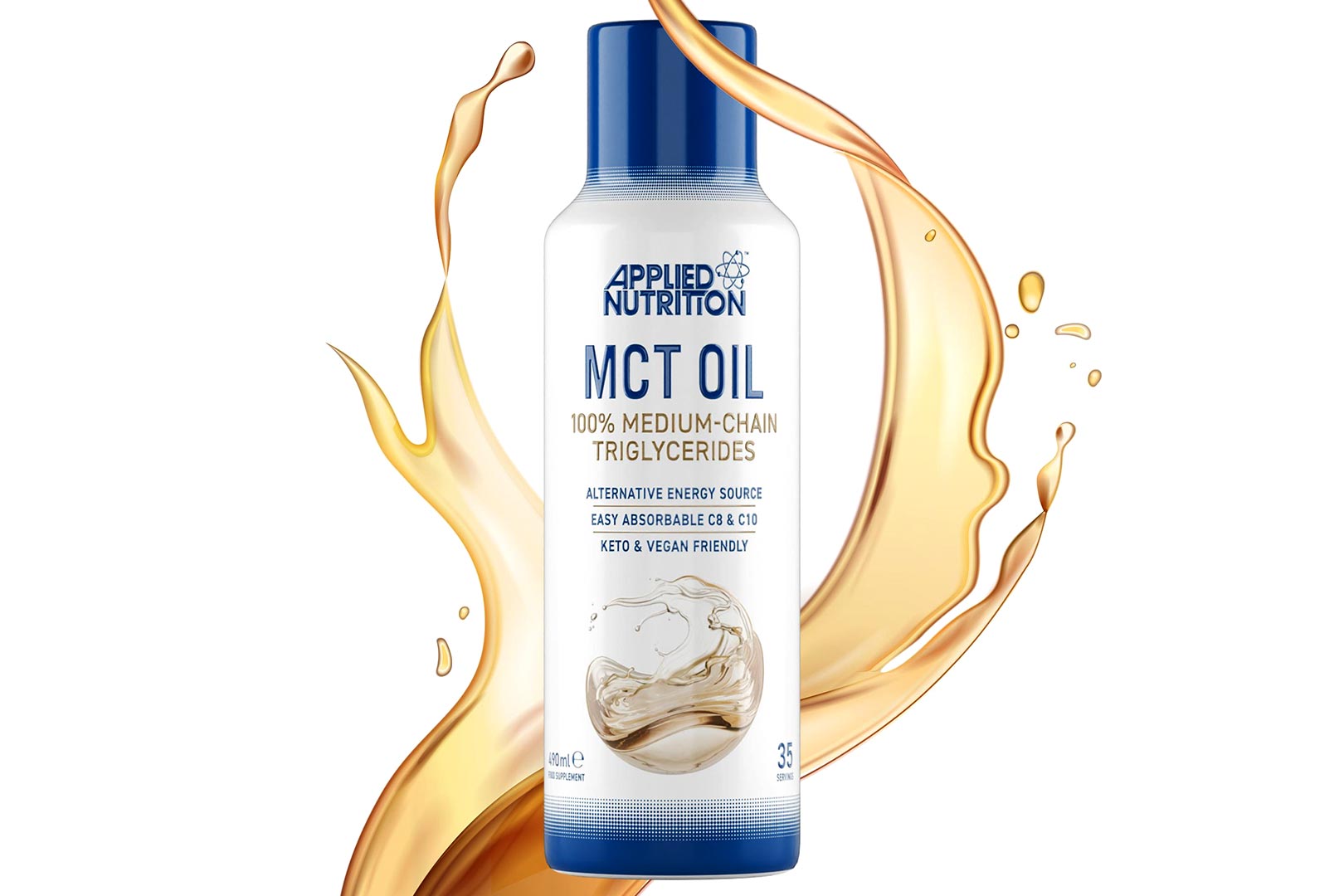 Not every supplement that a sports nutrition brand rolls out is incredibly intriguing and complex; sometimes, they are rather basic, although those types of products are equally as important when it comes to filling gaps in lineups and increasing dosages of certain things. Applied Nutrition is one of the competitors out there that has an extensive selection of basic standalone items, and it has another one of those this week that tells you everything in its name with neutral-flavored Applied MCT Oil.
Applied Nutrition's MCT Oil features just one ingredient, and that is right in the title with medium chain triglycerides, more commonly known as MCTs, which are a great source of healthy fats and energy. The supplement is simply a big 490ml bottle of MCT oil that can be divided up however you please, with around 14g of fat from MCTs in a 15ml serving, and through the UK-based brand's online store; the product will cost you £24.95 (30.27 USD) plus free shipping if you order total hits £75.
It is worth noting, Applied Nutrition has had MCT Oil available on the market before, but years ago, with this being a relaunch of sorts and while it does have a different look compared to that original, the contents are the same with 490ml of unflavored MCT oil, but this time it is £5 cheaper.