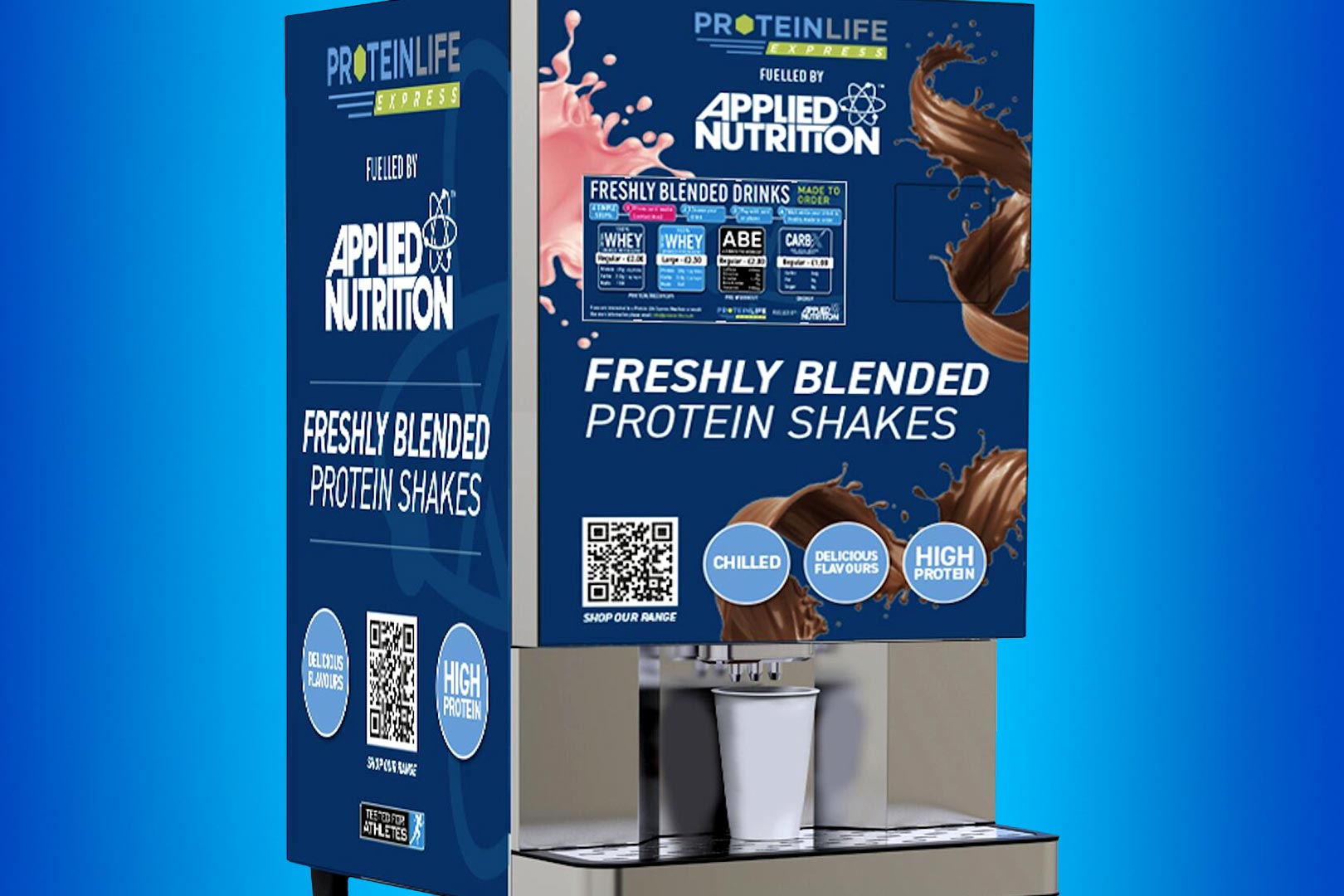 Applied Nutrition is one of the most successful sports nutrition companies in the UK, and due to it being vertically integrated, it has the ability to make all of its products, which puts it in a versatile position where it can move quickly and produce innovation at its own pace. The brand also makes some exciting moves in stores and gyms, including its vending machine that mixes and dispenses servings of its protein powder, amino cocktail, and pre-workout, put together by Protein Life Express.
The vending machine from Protein Life Express, branded and filled by Applied Nutrition, is a supplement fan's dream accessory, giving you a shot of protein, BCAAs, or a strong pre-workout at the push of a button. The innovative team at Protein Life Express has taken that concept to another level or another platform technically by creating a table-top version that is small enough to indeed be placed on top of a table and efficiently serve a similar set of supplements, kind of like a coffee machine.
Protein Life Express and Applied Nutrition's table-top dispenser is being promoted as a nice addition to any office to give everyone an easier way to access healthier options, or of course, a gym, where members can quickly grab a shot of the ABE pre-workout before they lift, and a scoop of Critical Whey post-workout. This obviously isn't a setup you can purchase through Applied's online store, but if you're interested, head to its website and complete its contact form.