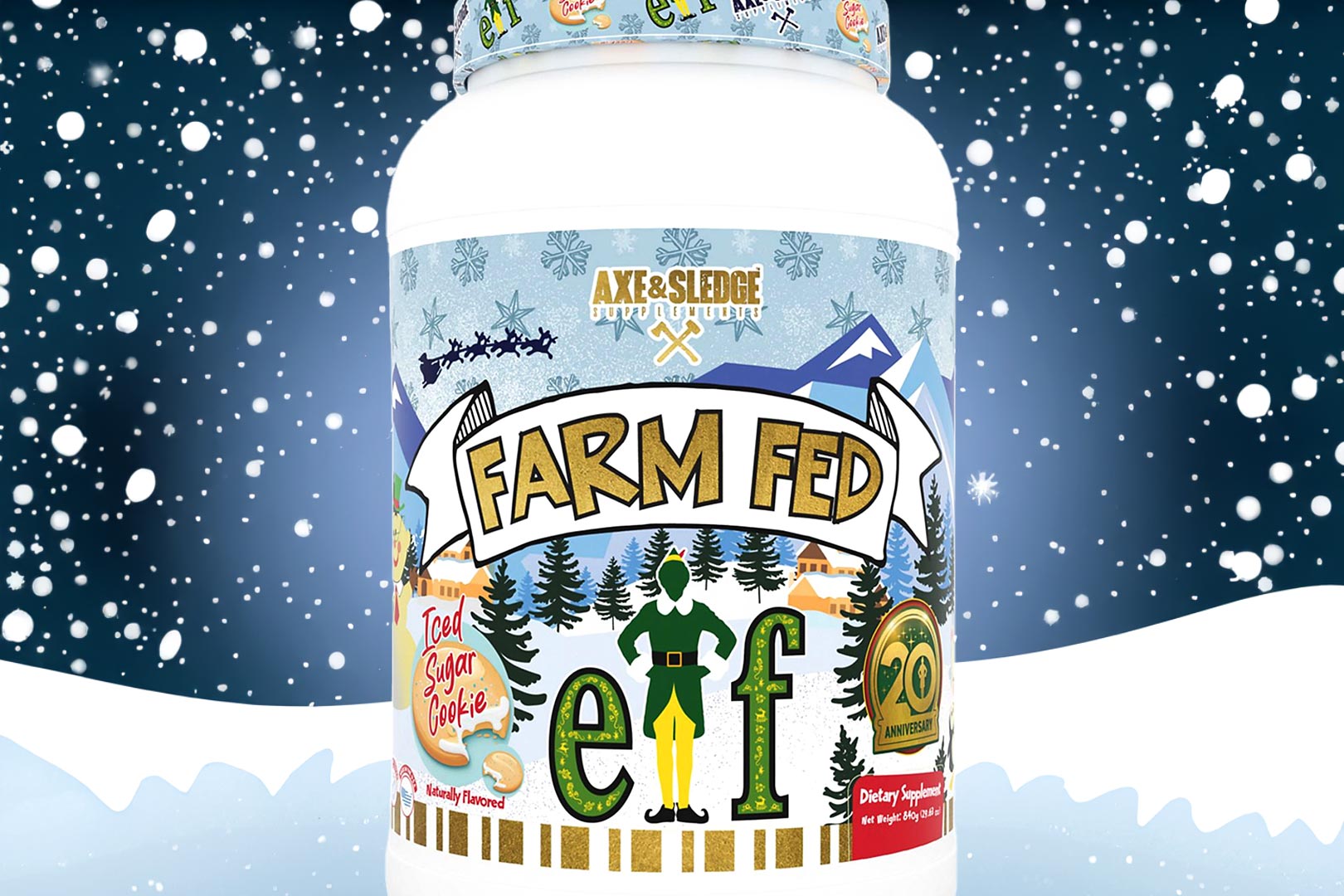 Axe and Sledge Supplements hasn't just released Luigi's Lemon Real Italian Ice JST WRK Energy Drink at The Vitamine Shoppe; it's also brought back its limited edition collaboration from last year, where it teamed up with the iconic Christmas comedy film Elf. The supplement company and movie released White Chocolate Spice, Peppermint Bark, and Maple Syrup on Pancakes, all for flavors of its grass-fed whey isolate protein powder Farm Fed.
One year later, the special edition series has returned, and for an occasion, as the legendary film is celebrating its 20th anniversary after hitting theaters all those years ago in November of 2003. The Vitamin Shoppe is now stocking the returning Peppermint Bark and Maple Syrup on Pancakes flavors of Axe and Sledge Supplements' Farm Fed protein powder, and while White Chocolate Spice has not survided the trip, there are still three in the family.
Axe and Sledge Supplements has partnered with Elf a second time and introduced a completely new Iced Sugar Cookie Farm Fed protein powder inspired by the holiday cookie of the same name. All of the authentic Elf collaborations have a badge saying "20 Anniversary", again marking the 20-year celebration, and you can get any of them straight from the supplement retailer The Vitamin Shoppe at $52.99, each with all of Farm Fed's usual highlights.