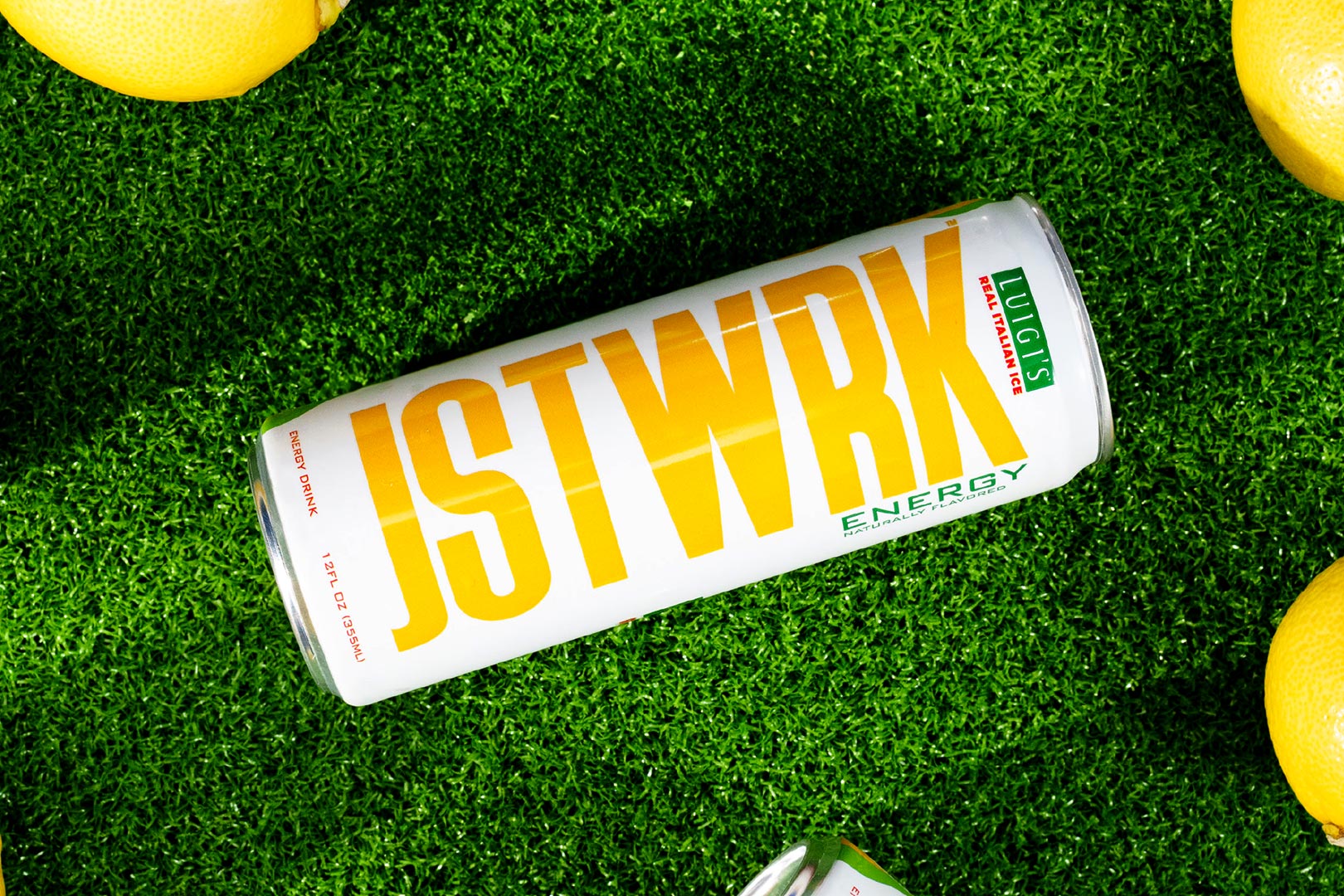 Axe and Sledge Supplements has added another flavor to the menu of the JST WRK Energy Drink after its original taste creation, Deadlifts and Gummy Bears, was brought over from some of its sports nutrition products in Hydraulic, The Grind, and Seventh Gear. The latest release from the hard-working company is also actually another authentic collaboration, where it's partnered with a familiar food and recreated it for a flavor of its energizing beverage.
Back in 1978, an Italian ice company was born by the name of Luigi's, and it has remained on the market throughout the years, chopping, changing, and evolving, and now it's in an energy drink, thanks to Axe and Sledge Supplements. The latest from Seth Feroce's brand is an authentic Luigi's Lemon Real Italian Ice JST WRK Energy Drink, promising to deliver a classic Luigi's Lemon Italian ice flavor in a beverage with 200mg of caffeine, no sugar, and zero calories.
The Vitamin Shoppe is one of the first places stocking Axe and Sledge Supplements' newest beverage, Luigi's Lemon Italian Ice JST WRK Energy Drink, where you'll pay $29.99 for a case of a dozen cans in-store, which works out to a reasonable and highly competitive $2.50 a piece.