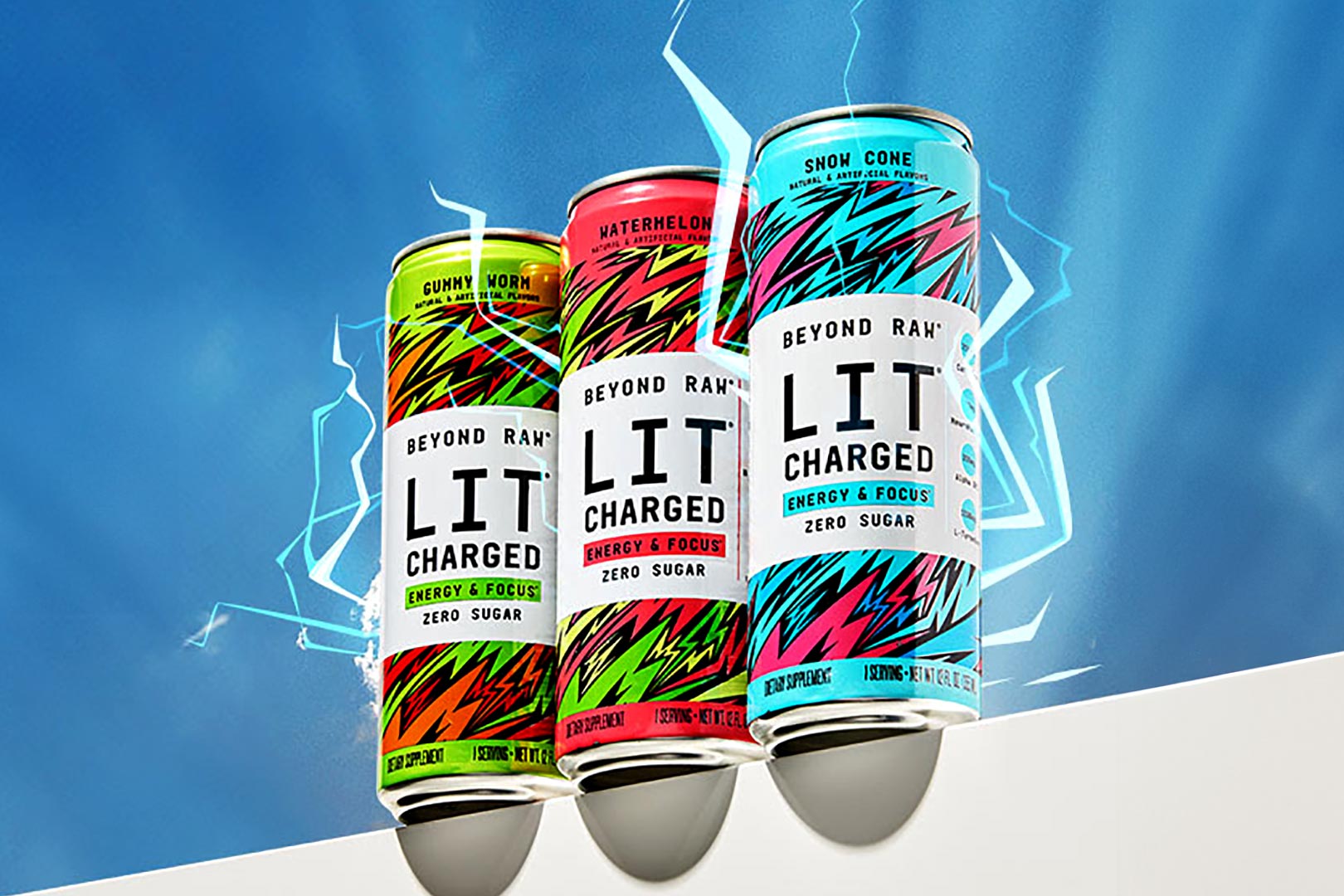 GNC's exclusive and reputable sports nutrition brand Beyond Raw recently released an all-new carbonated beverage, separate from its pre-workout style Lit On-The-Go. The product is Lit Charged, a nootropic-type offering that aims to enhance mental focus as well as increase energy. The multi-benefit drink is right in line with the likes of Gorilla Mind Energy and C4 Smart Energy in terms of purpose, and it has some respectable highlights, in 100mg of NeuroFactor, 300mg of alpha-GPC, and 250mg of caffeine.
Beyond Raw's Lit Charged energy drink hit the market at $29.99 for a case of 12 of the slim and sleek 12oz cans, working out to a reasonable $2.50 a piece. Currently, there is a great way to save on the still relatively new beverage online but more so in-store at GNC's many different locations across the country. If you head to gnc.com, you'll see that cases of Lit Charged are strongly discounted in a buy one get one half price offer, bringing the cost per can down from $2.50 to a highly competitive $1.87.
As mentioned, GNC stores have a much more enticing promotion that's live for the next two weeks, through until November 1st, where you can get up to six cans of Beyond Raw's Charged Lit for only $1 each. That is 60% off compared to the regular price of an entire case, and it gives you the opportunity to try all of the flavors. Where a pack is 12 is all the same taste, going in-store and getting six for $6 lets you mix things up with two of each of the three options in Gummy Worm, Snow Cone, and Watermelon.