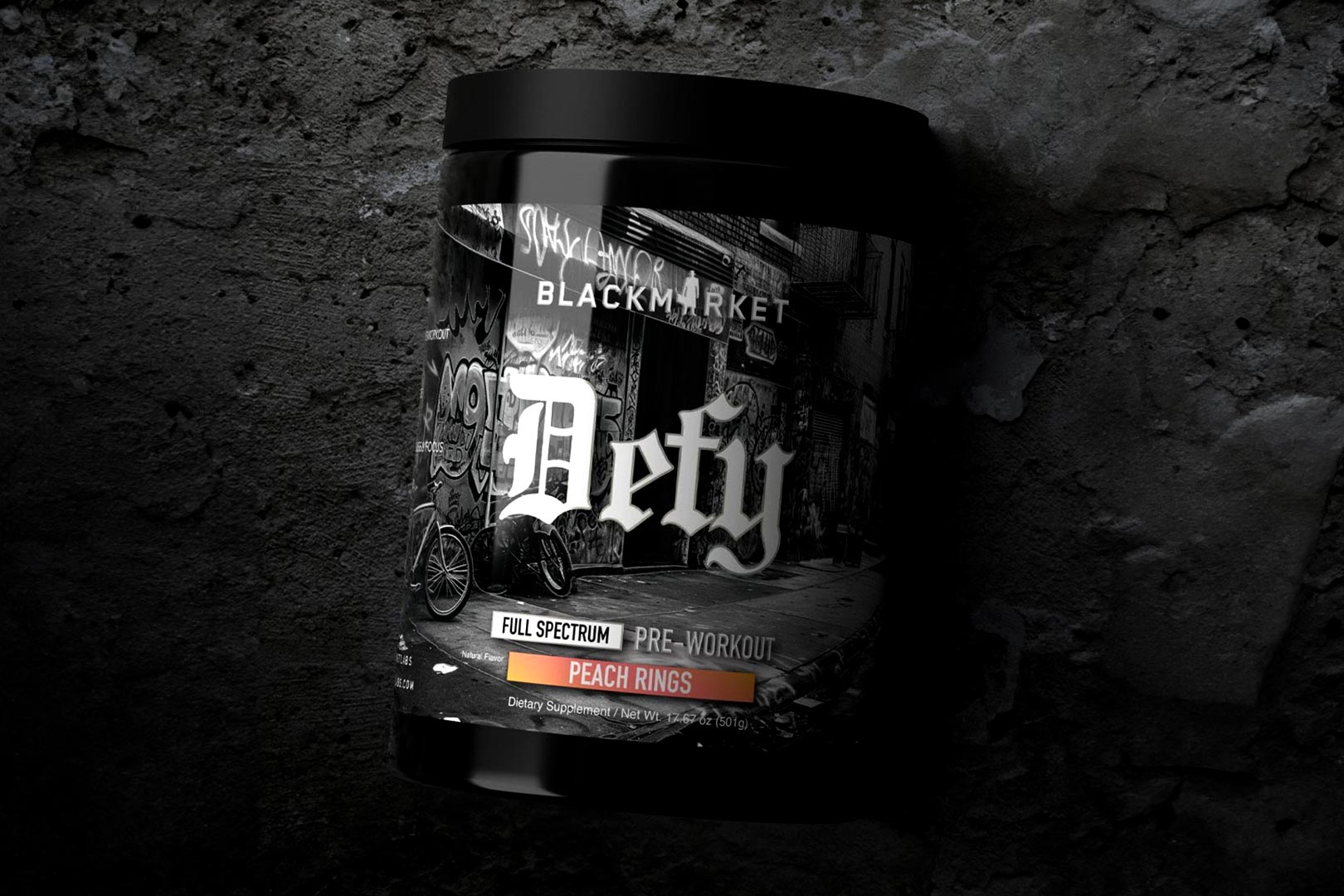 Black Market is the original underground supplement company, famously selling its pre-workouts via text and pick-up back in its early days with the DMAA-powered Bulk and Cuts. Over the years, it has kept up with the ever-changing industry, continuing that early success in the pre-workout space and becoming a pre-workout specialist. The brand has many different pre-workouts on the market, the latest being its most loaded.
Black Market Defy is the premium pre-workout competitor from the long-running underground brand, and it proudly promotes it as its heaviest formula to date, sporting a huge 25g serving size with close to 23g of that being active ingredients. Even though Black Market has put some absolutely huge dosages into this one, it has not held back on the typically more compact stimulants, as Defy looks like it'll have no problem packing a punch.
We've got the complete combination of ingredients in Black Market Defy in the facts panel below, and as you can see, it is indeed the most heavily dosed pre-workout to-date from the brand. That is no knock on the legendary DMAA pre-workouts Black Market built its name on in Bulk and Cuts, as those were beasts in their own right, but back then, loaded dosages and transparency were not as prominent, so even next to them; Defy is stacked.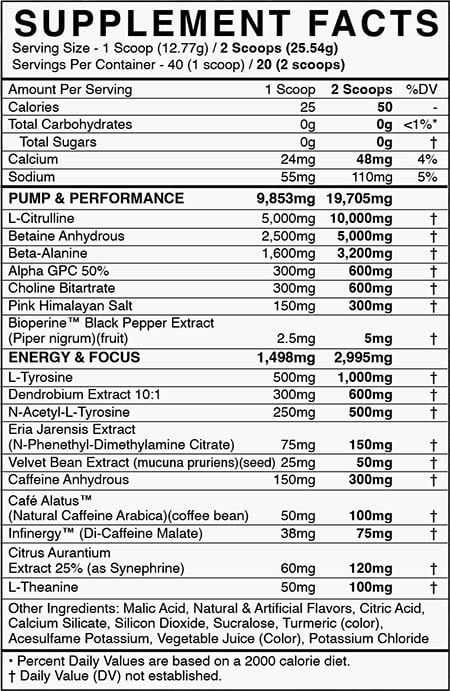 Driving the pump portion of the experience, Black Market Defy has a huge 10g of pure citrulline and 5g of betaine, two reliable components at reliably effective dosages; then, driving performance, you get 3.2g of beta-alanine and 300mg of pink Himalayan salt. The rest of the formula, and there is a lot, is for the sensory benefits of energy and focus, including 600mg of dendrobium, 150mg of eria jarensis, 600mg of alpha-GPC, a gram of tyrosine, and a combined caffeine that looks to be close to 400mg.
Black Market is currently taking pre-orders from retailer and distributors for its promising, high-powered Defy pre-workout for shipping next month. The underground supplement brand has set an exact date for when Black Market Defy will be available in two weeks on Monday the 6th. It is arriving in Watermelon Lemonade, Peach Rings, and Razz Mango Sherbet flavors, with 20 maximum servings a tub, and based on the formula, we expect this to cost a bit more than any of Black Market's other pre-workouts.