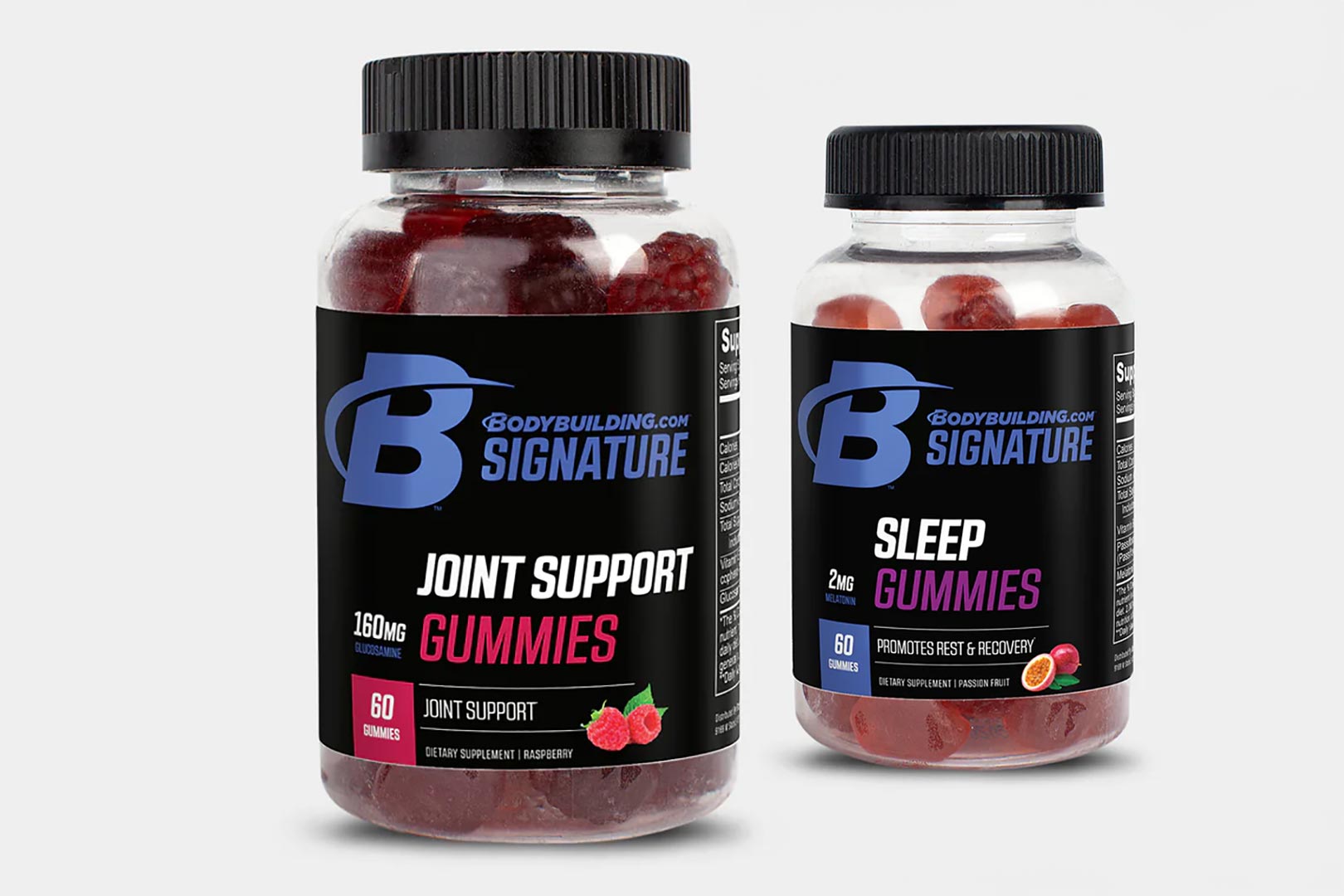 Bodybuilding.com only recently added the increasingly popular gummy format to its own line of supplements with Multivitamin Gummies under its Signature Series, featuring a variety of 13 vitamins and minerals to support general health and wellness. The online retailer and brand seems to have found success or at least enjoyed the format to some extent, as it is back with another two products in those same sweet and tasty gummies.
Joining Bodybuilding.com's original Signature Series Multivitamin Gummies are Joint Support Gummies and Sleep Gummies, featuring ingredients for joint health and sleep in edible gummies. The supplement features 6.8mg of vitamin E in a serving of two raspberry-flavored gummies to reduce inflammation and another classic joint support component in glucosamine but at a very light dose of 160mg for joint comfort and health.
As for Bodybuilding.com's Signature Series Sleep Gummies, you get a blend of B vitamins, 20mg of passionflower, and the ever-reliable sleep-enhancing melatonin at a reasonable amount of 2mg in a serving of two passionfruit-flavored gummies. To keep things nice and consistent, Bodybuilding.com has priced Joint Support Gummies and Sleep Gummies the same as Multivitamin Gummies, at $14.99 for a bottle of 30 servings.