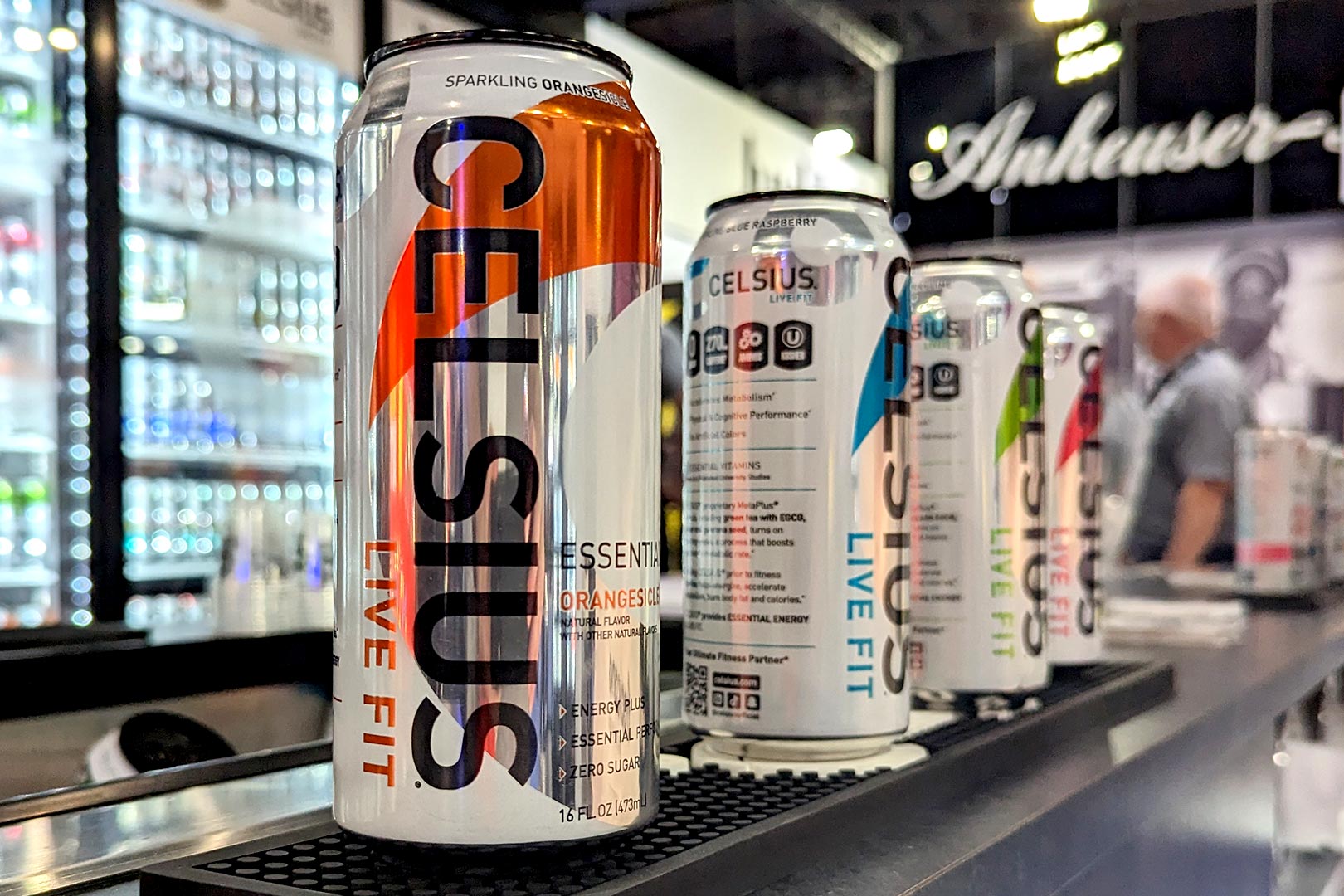 Celsius is known for its signature energy drink that comes in a 12oz can and is built to support energy, metabolism, and weight loss with ingredients like caffeine, green tea, guarana, ginger root, various vitamins, and chromium. It's quite a different competitor next to other major energy drinks like C4 Energy, Monster Ultra, and the always enjoyable Ghost Energy, and at NACS this year, it has introduced the Celsius Essentials Energy Drink, which sits much closer to some of those big players.
The Celsius Essentials Energy Drink is more of a performance-style energy drink, something to help power you through a workout, as opposed to the flagship beverage Celsius built its name on. The product features a variety of vitamins and minerals, taurine, and the brand's MetaPlus blend of green tea, ginger, and guarana to boost metabolism. Caffeine is, of course, in Celsius Essentials, at a strong 270mg in a standard 16oz can, and for a touch of sports nutrition, there are some amino acids.
The amino portion of the Celsius Essentials Energy Drink is interesting as on top of the taurine is theanine, and two of the three all-important BCAAs, in leucine and isoleucine; interestingly, there is no valine. The beverage does not appear to say how much of those amino acids you get in a full-size can of Celsius Essentials, but it's not a lot. Theanine, leucine, and isoleucine all sit below the natural flavors and vitamin B6 on the list of ingredients, which means the aminos are dosed less than those.
Celsius has said its Celsius Essentials Energy Drink won't be making its way out into the market until early next year, and it'll be doing so with four refreshing flavors right out of the gate. The options will be Dragonberry mixing dragonfruit and strawberry, Cherry Limeade, a citrusy Orange Slice, and a classic Blue Raspberry. All of the options on the upcoming energy drink's menu are light and refreshing, made without any sugar, have no artificial colors, and carry a nice and low calorie count of ten.