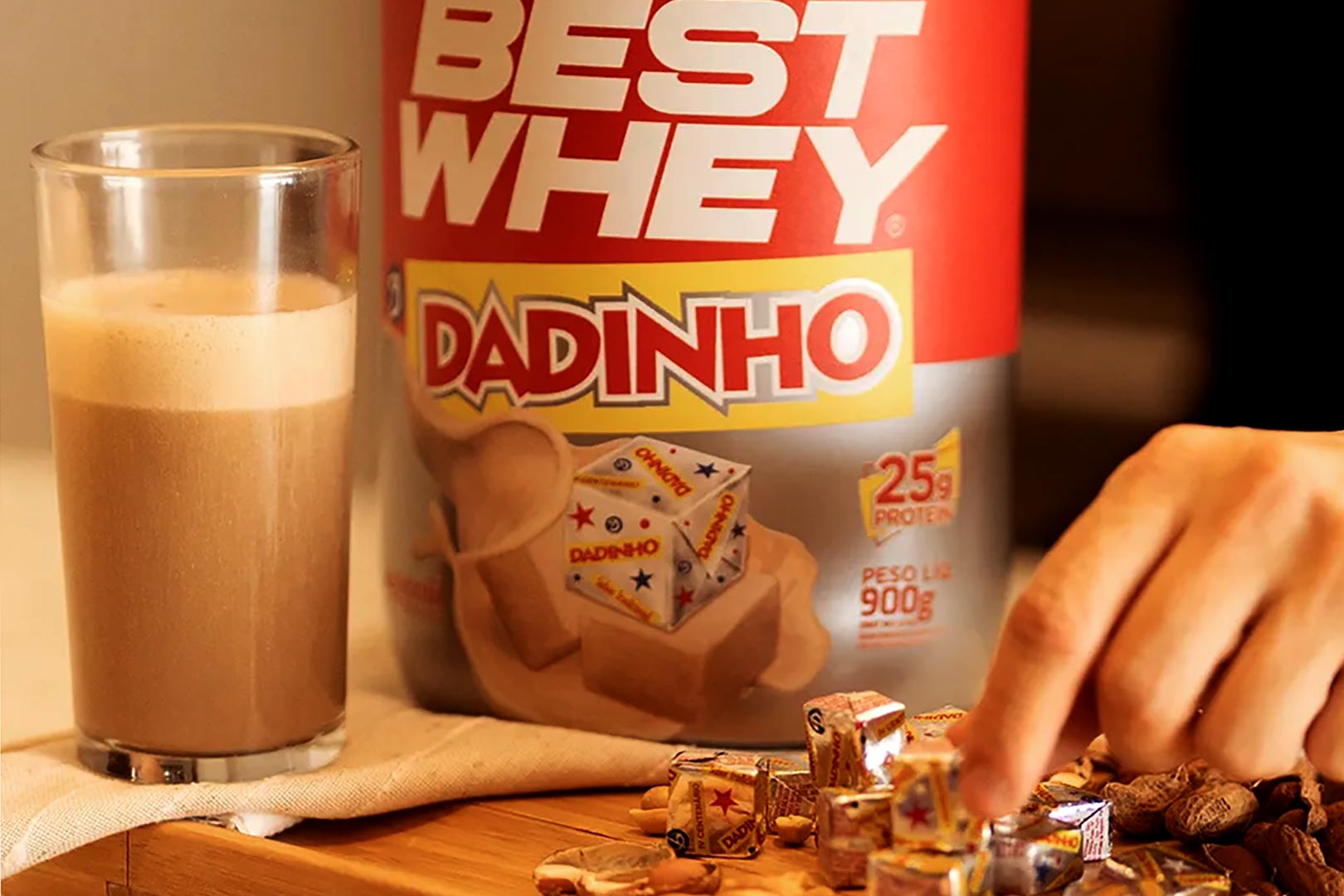 Authentic collaborations go well beyond the US these days, with companies all around the world getting in on them, and most interestingly, they're putting together products in partnership with foods and flavors popular in their home countries. That is precisely what the Brazilian giant Atlhetica Nutrition is doing this month by way of a special edition flavor of its premier, whey-powered protein powder in an authentic Dadinho Best Whey.
Atlhetica Nutrition has teamed up with Dadinho peanut candy, an individually wrapped square-shaped candy featuring a sweet, soft, and smooth peanut butter flavor. The company and classic candy have been around for almost 70 years, established all the way back in 1954. Atlhetica has taken Dadinho's signature sweet and made a flavor of Best Whey protein powder out of it in partnership with the brand to ensure it hits the mark.
Dadinho Best Whey from Atlhetica Nutrition pairs that flavor collaboration with a similar nutrition profile to the supplement's other options at 25g of protein a serving, all from high-quality whey, 7.4g of carbohydrates, almost all of that sugar at 7g, 2.7g of fat, and a calorie count of 154. To make the authentic flavor pop that little bit more, the brand has taken a page out of Ghost's playbook and themed the entire label around Dadninho.
Atlhetica Nutrition's Dadinho peanut candy Best Whey is out and available in Brazil in all of the protein powder's usual sizes in a 1lb tub of about 11 servings, a 2lb tub of twice that at 22 servings, and finally, the not as cost-effective option of a box with 15 single-serving sachets.