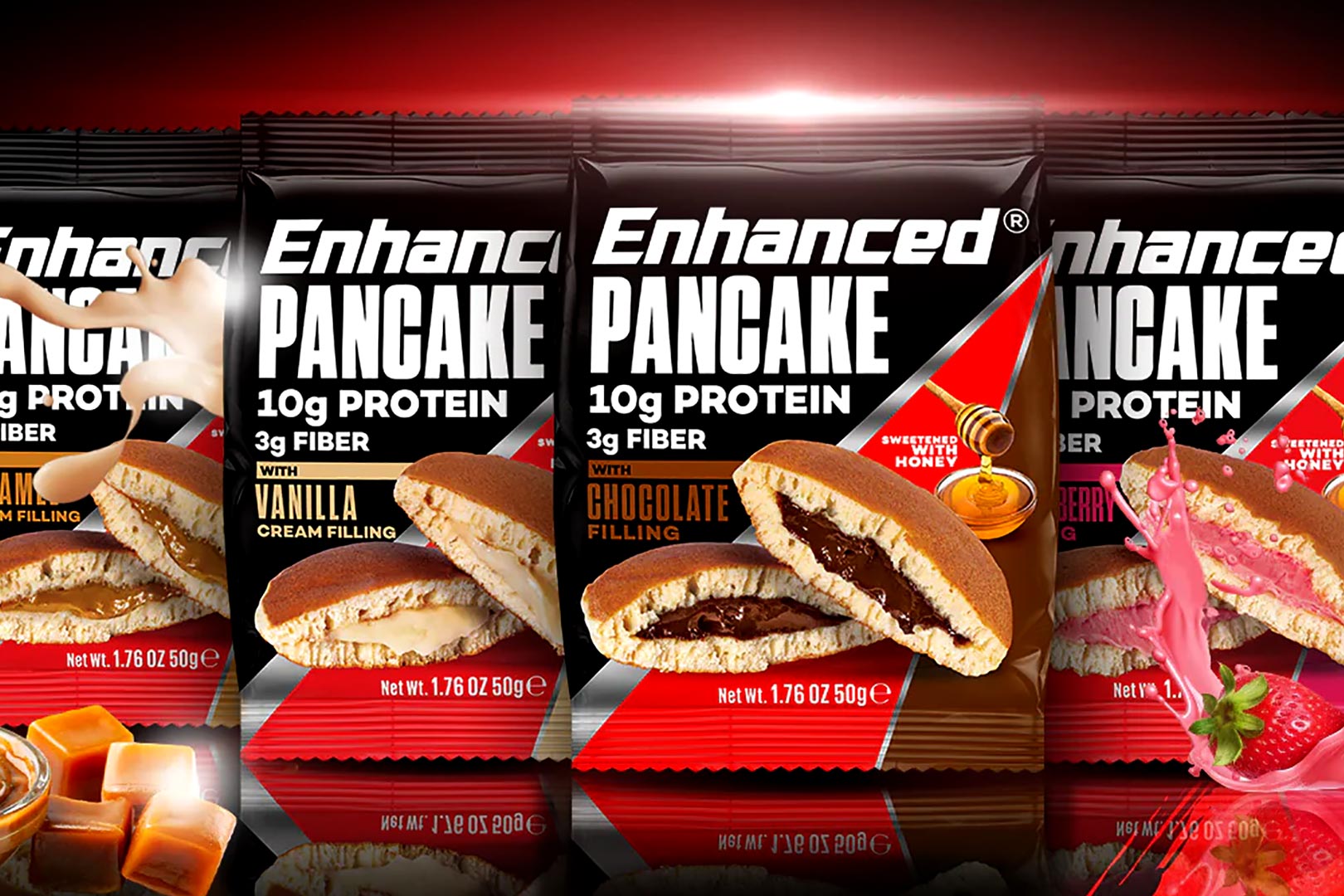 Enhanced Labs has taken a page out of the books of several functional food companies over in Europe, like Nano Supps, Bite & More, Bombbar, and PrimeLife, and put together a protein snack in a ready-to-eat pancake format. All of those brands mentioned make products exactly like Enhanced Labs' all-new Enhanced Pancake, which is a soft and fluffy packaged pancake that has a gooey center and is packed full of protein.
The Enhanced Pancake is almost identical to the Protein Pancake from the Turkish brand Bite & More. Like that competitor's protein snack, Enhanced Labs' high-protein pancake is made with wheat flour, whey, eggs, skimmed milk, and sweetened with honey. Their nutrition profiles are also pretty much the same, both providing 10g of protein in their Chocolate flavor, 7g of fat, 15g of carbohydrates, although 16g in the Enhanced Pancake, both with 5g of sugar, and 160 calories versus 164.
Bringing the two even closer, Enhanced Labs has launched its Enhanced Pancake in the same four flavors as Bite & More's Protein Pancake in Chocolate, Vanilla, Strawberry, and Caramel; again, all sweetened with honey. You can purchase the creamy center pancake through the supplement company's online store at $22.95 for a box of eight, with 5% off two boxes and 10% off three, bringing it down a bit to $20.65 a box.