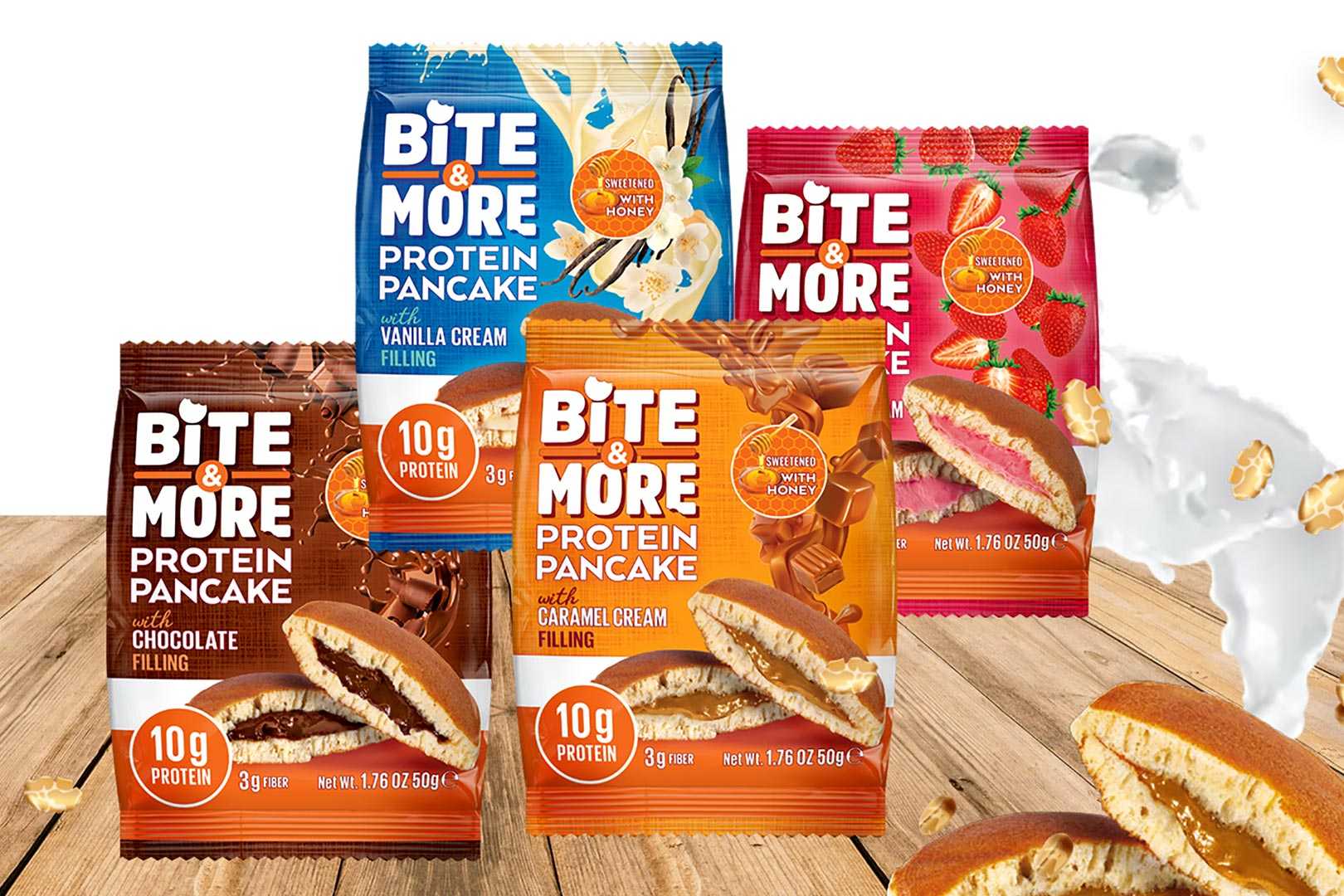 Bite and More is a fresh new functional food company out of the Middle East, specifically Turkey, and while it only has one product to start, it is a delicious-looking one at that. The newcomer has taken the familiar format of a pancake packed with a sweet and smooth filling. It is similar to Nano Supps' original protein pancake, although it's not as high in protein, which typically leads to better consistency.
Bite and More, appropriately named Protein Pancake, features two soft and fluffy pancakes, or one thick one, however you want to see it, and in between them is a cream filling. There are four different options for the product, all named after the taste you get in the middle with Chocolate, Caramel, Strawberry, and Vanilla. The protein snack is also made with honey, almost ensuring there is a nice sweet taste.
On the nutrition side, the macros on the Protein Pancake from Bite and More is not as high-in-protein as the likes of Nano Supps at 10g in a 50g pancake. That protein goes alongside 15g of carbohydrates with 3g of that fiber and 5g sugar, 7g of fat, and a reasonable 164 calories. Those numbers are actually the same for every flavor of the product, so fans can feel free to grab which ever one they like the sound of.
Once again, the nutrition isn't as impressive as some of the other protein-packed pancakes we've seen, but as we said, that can be a good thing, as sometimes the lower the protein and less lean the nutrition, the better the taste and texture. We definitely think the honey will add a nice twist to the product, and it sounds like it'll be hitting retailers shortly with more details at biteandmore.com, although there is no store there.