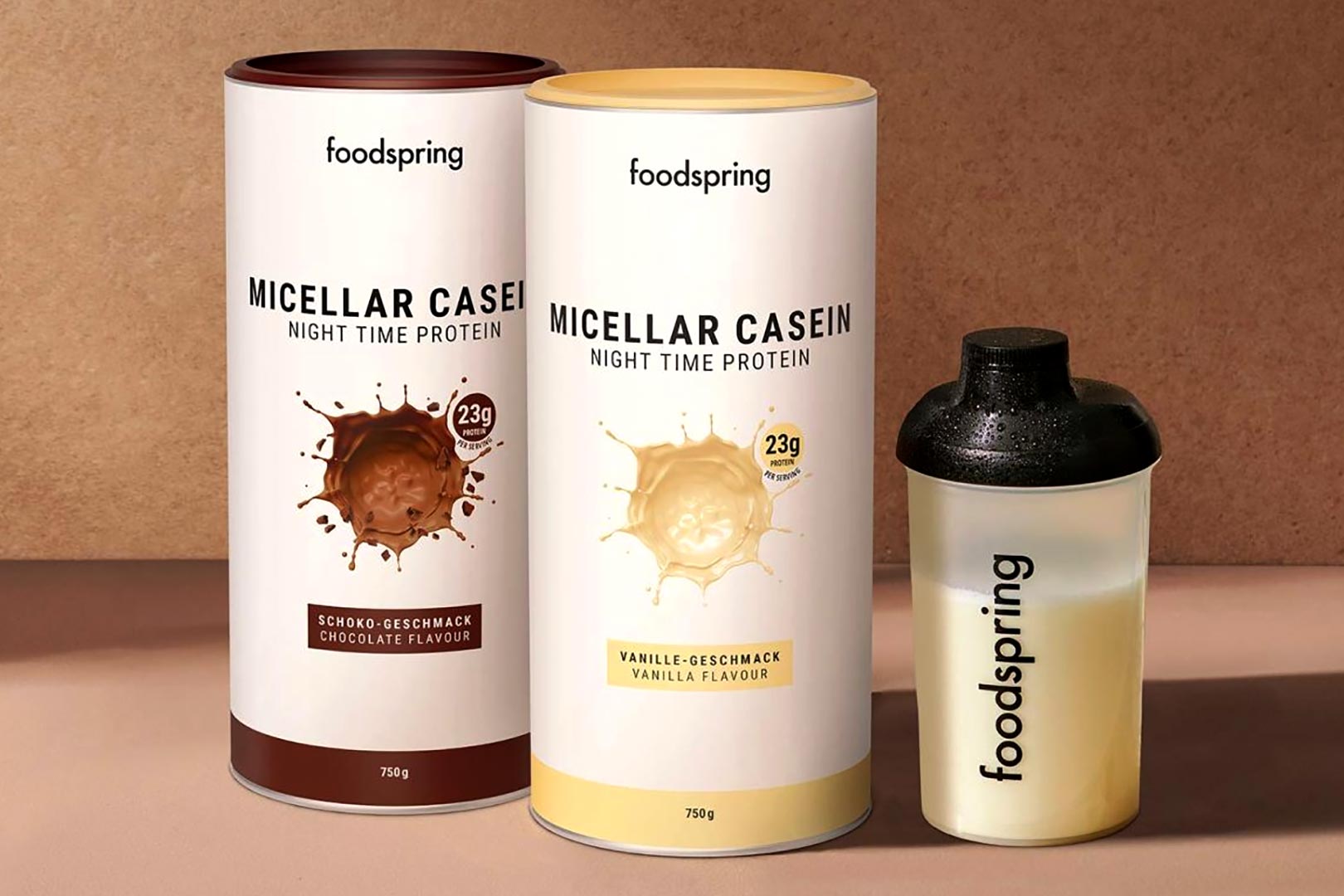 The hugely popular lifestyle and active nutrition brand Foodspring in Germany has added a common type of protein powder to its already massive selection of supplements; although we say common on the sports nutrition side, not so much lifestyle and active. The product is relatively self-explanatory with Foodspring Micellar Casein, which is a protein powder that relies on slower-digesting casein to provide its protein, ideal for before going to bed.
Foodspring is not looking to do anything odd or uncommon in Micellar Casein; plain and simple, it gives you 23g of protein from the title ingredient with a light 1.8g of carbohydrates, under a gram of fat, and 106 calories. There are no other supporting sources of protein or added digestive ingredients, again keeping the supplement to the point of being a dedicated casein-backed protein to go alongside the brand's several other entries in the category.
Foodspring's Micellar Casein is available directly from its online store — the best way to purchase anything from the brand — where it carries a price of €34.99 (37.06 USD) for a small tub of 750g in two traditional flavors, Chocolate and Vanilla.