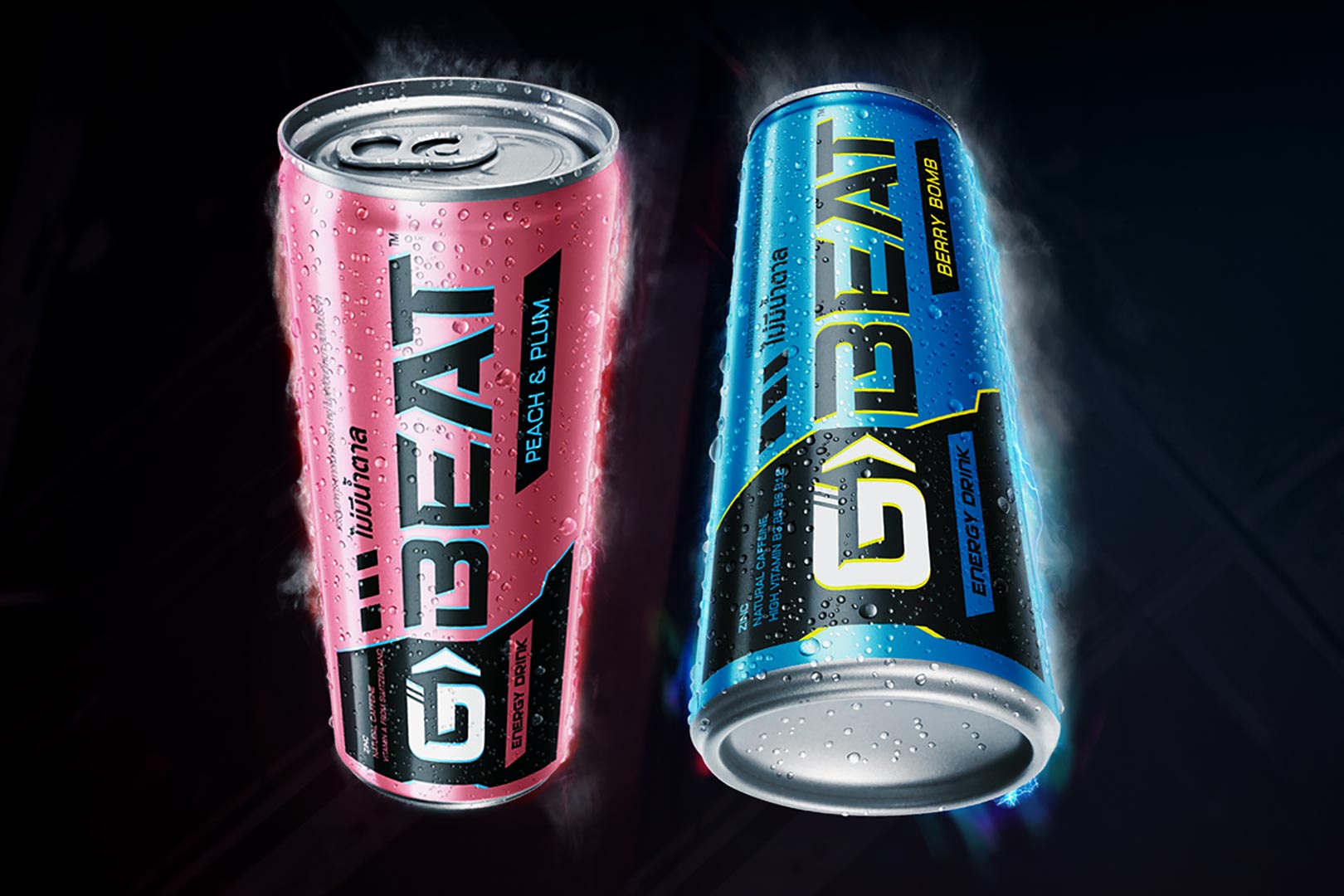 G Beat is an energy drink available in Thailand featuring a rather distinct, refreshingly smooth flavor experience, backed by a blend of B vitamins, a light 50mg of natural caffeine for energy, and it's one of the clean competitors on the market with zero sugar. The product can currently be found all across the country in two flavors, Apple Booster and Bubble Gum, with the former being a little bit tangy and the latter our favorite of the two.
For as long as we've known the G Beat energy drink, it has had the same two flavors available in Apple Booster and Bubble Gum, although this week, that menu has been doubled in size with another two smooth and fruity creations. Rolling out to the giant convenience store chain 7-Eleven is Peach & Plum, and Berry Bomb, both featuring that same blend of green tea-sourced caffeine and B vitamins, no sugar, all tucked into a small 325ml can.
Another interesting highlight that's come alongside the launch of G Beat's Peach & Plum and Berry Bomb flavor extensions is a lower price, as the energy drink company has dropped its single can cost down to ฿23, which converts to well under a dollar USD at just 63 cents.