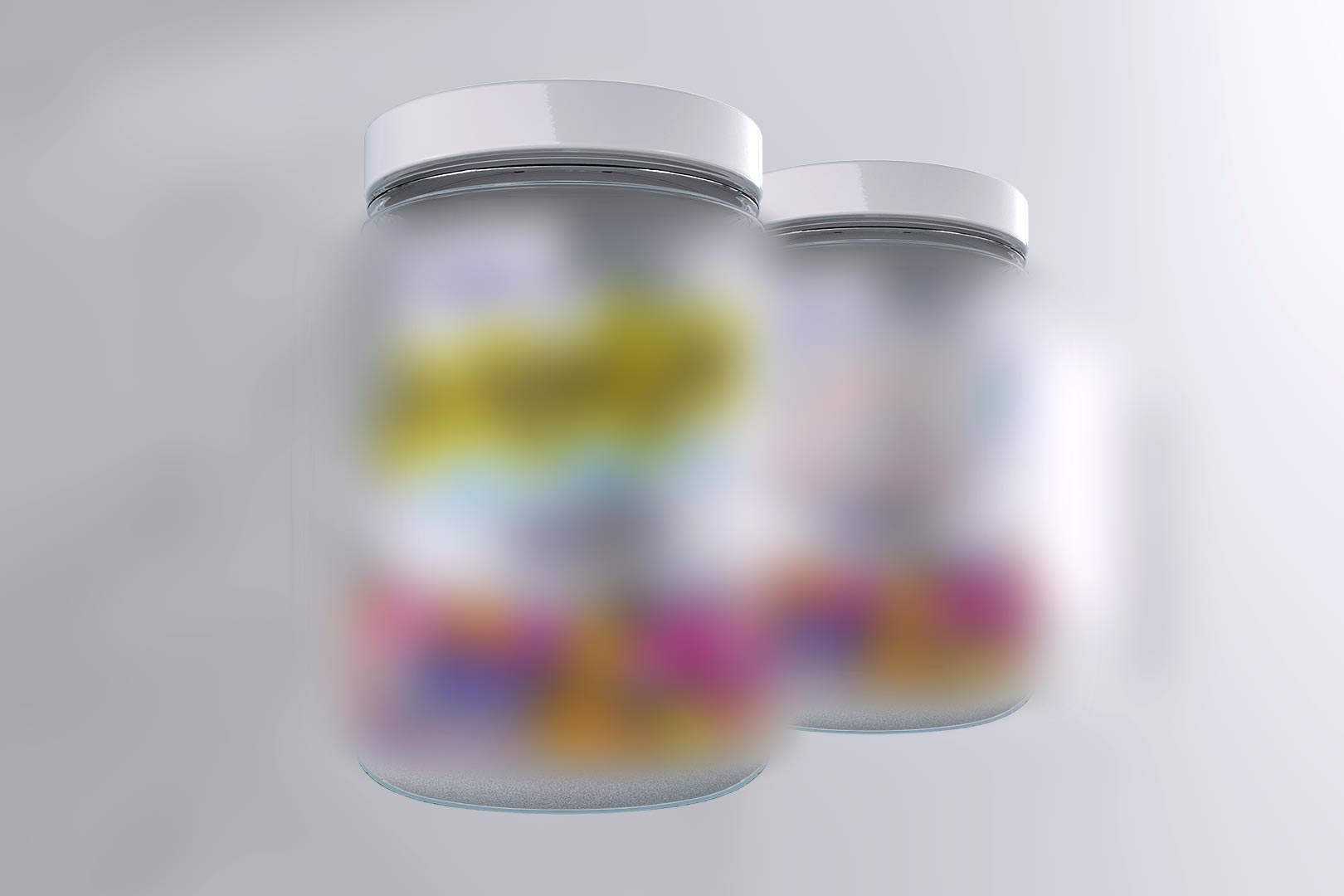 A teaser has made its way out from Glaxon of two upcoming products, and the reason this is worth highlighting is because of what they may potentially be. The mystery graphic clearly features two powder supplements in tubs, the same size as the likes of the brand's pre-workout Specimen and electrolyte-fueled Astrolyte. They are heavily blurred, mainly leaving the presence of their colors and no sign of legible words.
The small but notable details that stand out to us are that the tubs appear to be clear, not semi-transparent, like most of Glaxon's supplements, and there is a cluster of pink, orange, and yellow near the bottom. Both of those features are common in the massive authentic collaboration the brand put out a few months ago with Pez. The majority of those had clear tubs and the same cluster of colors at the bottom for the Pez candy design.
If we are indeed correct in that guess, the next question would be what kind of authentic flavor we are in for, as the first two Glaxon did were the purple-colored Pez Grape and yellow-colored Pez Lemon. This one looks to be white, silver, or grey, which could be a few tastes, although we could be way off. Only time will tell, but with a teaser like this getting out there, it can't be long before we find out what Glaxon has up its sleeve.