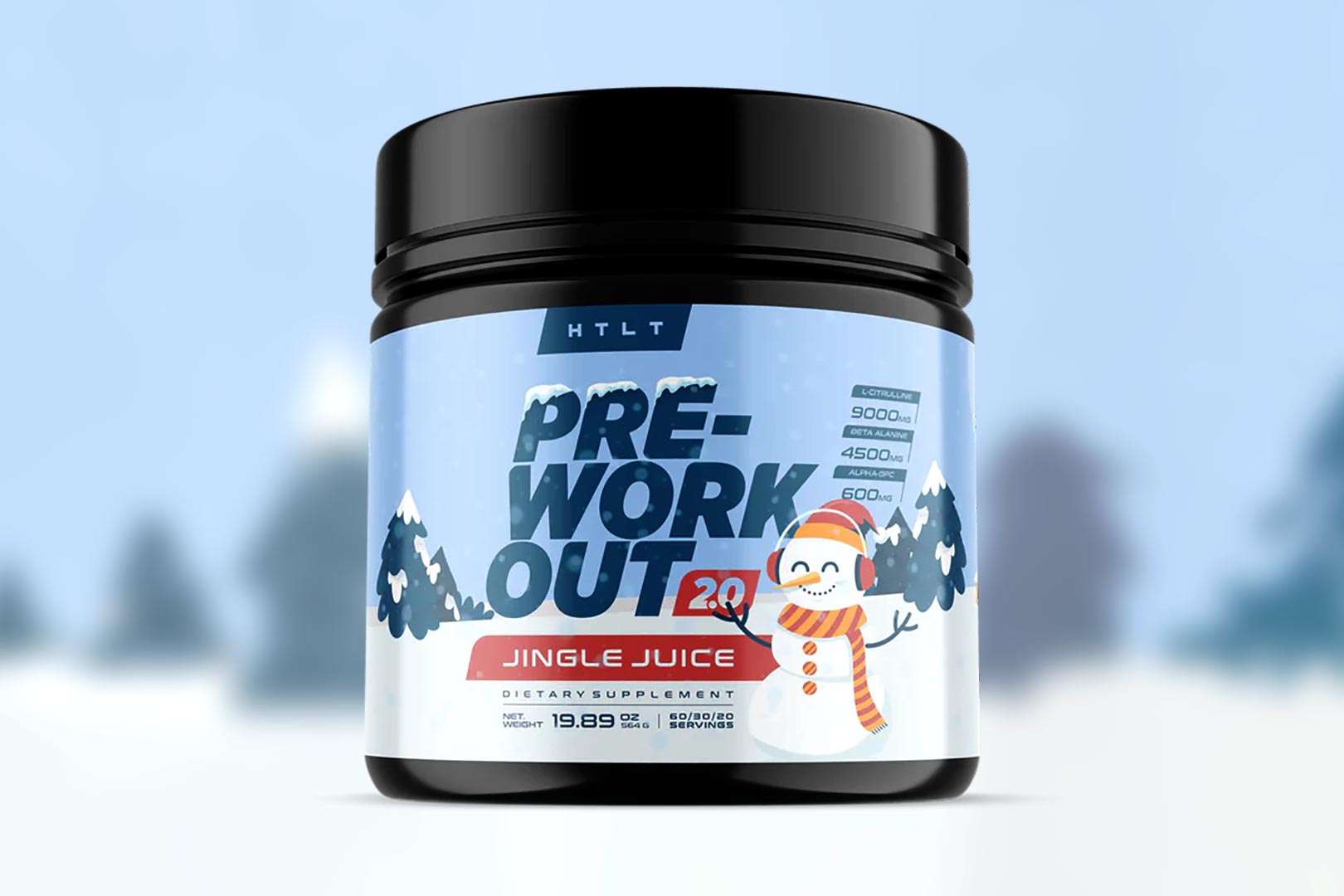 Greg Doucette's reputable brand HTLT leaned into the holiday season last year with two limited-time, special edition flavors; one is more fall-themed, and the other is one of the most Christmassy tastes you'll come across. Both of those products have returned for another year of festivities, and they are indeed very much the same with a classic Pumpkin Pie and the eggnog-inspired recipe cleverly named Gregnog, for HTLT's blend-style protein powder, Casein + Whey Protein.
To make things a little bit more exciting, Pumpkin Pie and Gregnog Casein + Whey Protein have not hit the market alone; HTLT has brought them back alongside two other completely new and holiday-themed creations. The brand has cooked up a Christmassy taste named Jingle Juice for two of its performance-focused supplements in Pre-Workout 2.0 and the hydration-supporting Perilyte. They feature a winter wonderland label design, separate from any of the product's other options.
The only catch is we don't know what Jingle Juice is meant to taste like, as the name isn't overly descriptive. Also, Jingle Juice for Pre-Workout 2.0 has a red color in its callout on the tub, while Jingle Juice Perilyte has orange. That might not be an overly important detail, but it seems like it could be a different taste for each. Like Pumpkin Pie and Gregnog, Jingle Juice Pre-Workout 2.0 and Perilyte are available from this week through htltsupps.com at $54.99 and $39.99, respectively.