While a lot of the excitement at this year's NACS Show in Atlanta centered around innovation in the category of energy drinks, there was action in another area of convenience, specifically better-for-you foods and protein snacks. The mainstream-level company Kind had something to say in that department, as it brought its all-new Kind Protein Max Bar to the Georgia World Congress Center, a step up from its already available Kind Protein Bar.
As you can probably gather from the name, the Kind Protein Max Bar is a high-protein bar-format snack that has maximum protein, or more specifically, more protein than its current protein-heightened competitor. While Kind Protein Bar has 12g of protein, Kind Protein Max Bar goes 66% more than that to a traditional 20g of protein, with the carbohydrates sitting a little higher at 23g, only a gram of that sugar, 14g of fat, and 250 calories.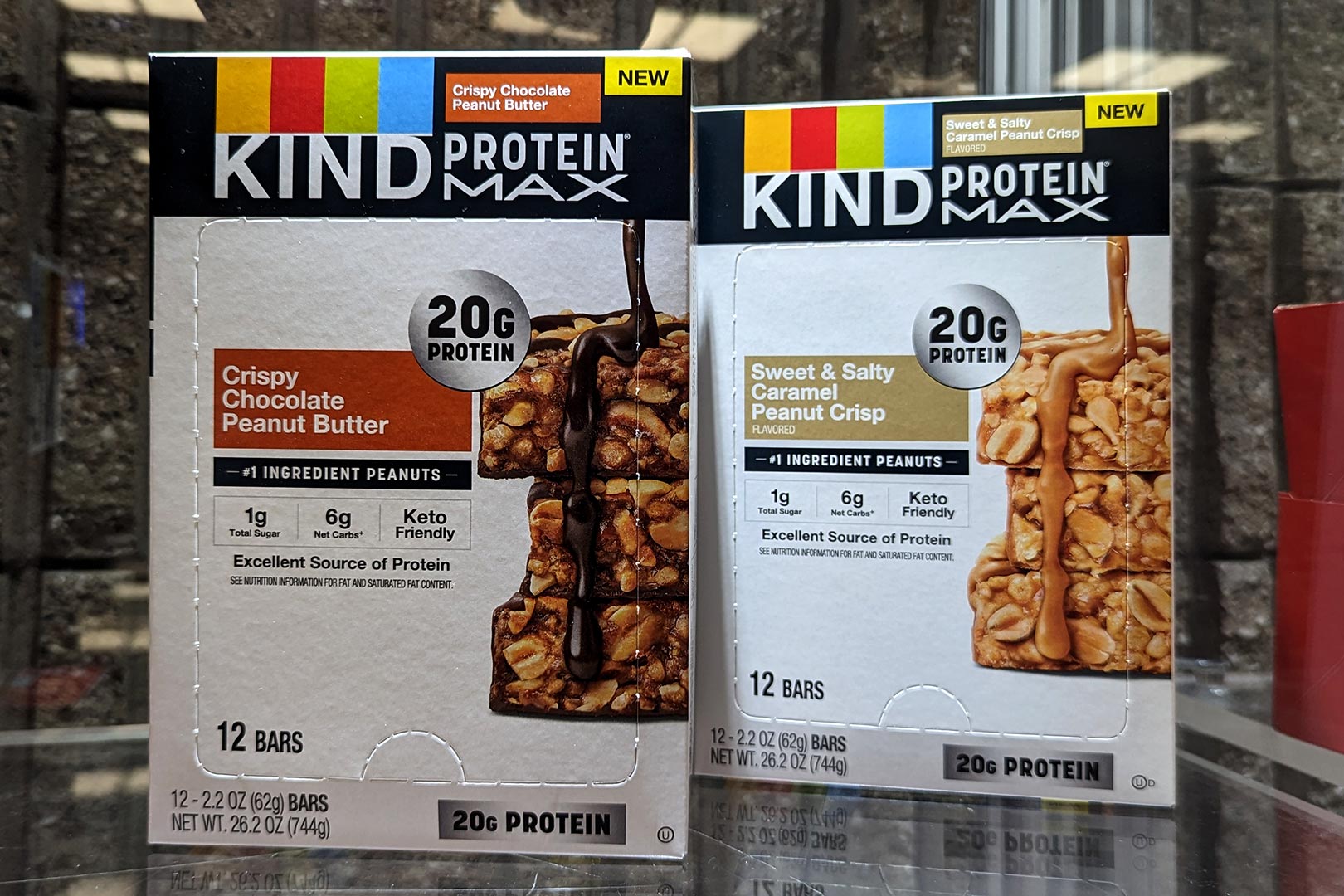 The Kind Protein Max Bar is primarily made of peanuts, with soy isolate in there as well to boost the protein and the low-calorie sweetener allulose. The snack is easy to eat, with a very snack bar-like, nut-heavy consistency, with not too much sweetness but enough for a typical Kind snacking experience. The product is rolling out to the market shortly in two flavors, with the decadent Crispy Chocolate Peanut Butter, and Sweet & Salty Caramel Peanut Crisp, which has quite a smooth caramel-type taste.