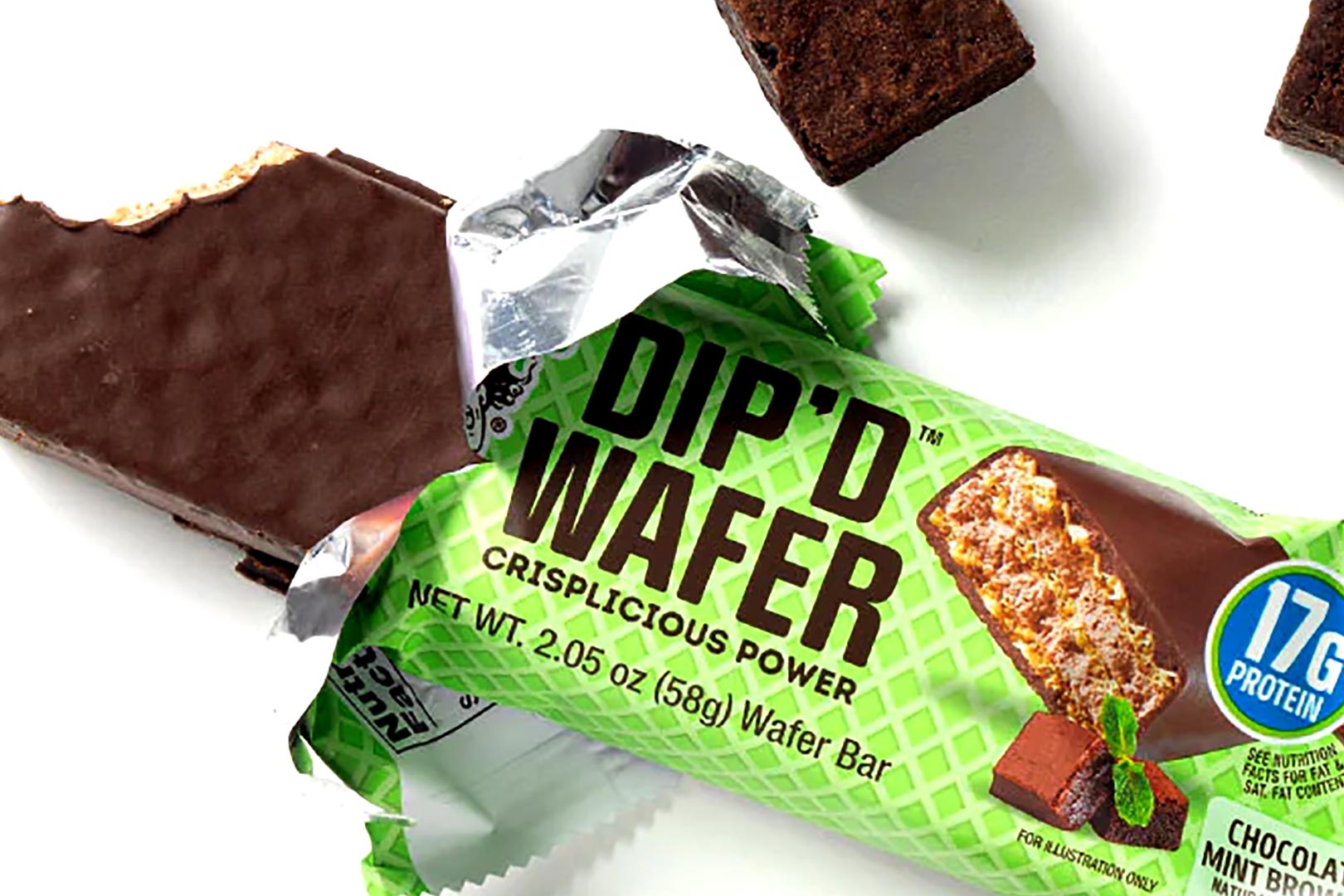 Lenny and Larry's has followed in the footsteps of fellow functional food competitor FitCrunch's latest move in the crispy and crunchy protein bar FitCrunch Protein Wafer, with Lenny and Larry's Dip'd Wafer. It is a protein snack in the traditional bar format featuring multiple crispy and crunchy wafer layers, all covered in a solid, flavorful coating, and it comes with a protein-packed nutrition profile fit for the classification of a protein bar.
Lenny and Larry's Dip'd Wafer is a sizeable snack, tipping the scales at 58g a piece, providing 17g of protein, a slightly higher amount of that in fat at 20 to 21g, carbohydrates in the range of 16 to 18g, with only 2g of that sugar, and a rather high-calorie count of 300, mostly due to the fat. While the calories are high, one of the typical issues with wafer-style protein bars is they're rather dry, and we wouldn't be surprised if the ever-experienced Lenny and Larry's has corrected that in Dip'd Wafer.
In typical style of the functional food company, the Lenny and Larry's Dip'd Wafer has hit the market in a variety of flavors, four to be exact, in Chocolate Mint Brownie, Caramel Macchiato, an even more intriguing Maple French Toast, and Peanut Butter Cup, made with actual peanut butter. The product is available first over at lennyandlarrys.com, and it's priced quite reasonably for a protein bar of any kind at $20 for a box of 12.