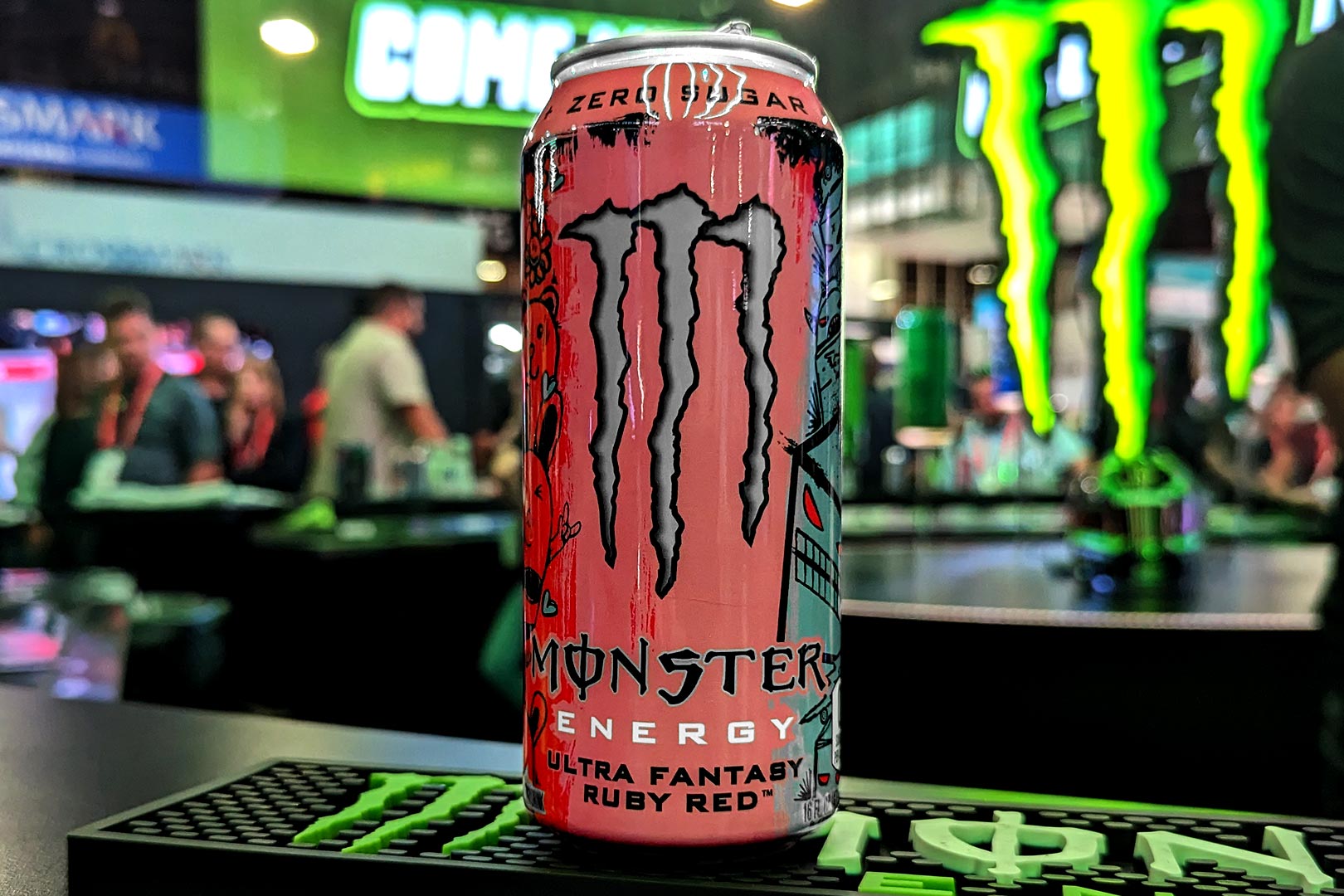 Monster has shown up big at this year's NACS Show in Atlanta, with one of the largest booths at the Georgia World Congress Center that's viewable from almost everywhere on the main floor. It has brought and is sampling a host of exciting innovations, including a new addition to the menu of what we consider the best-tasting energy drink on the market in the zero-sugar, almost no-calorie Monster Ultra Energy Drink.
There is almost a flavor for everyone when it comes to Monster Ultra and its 150mg of caffeine a can, from the original white Monster Zero Ultra to the more recent Ultra Strawberry Dreams and one of our favorites in Ultra Fiesta Mango. Coming in early 2024 is Monster Ultra Fantasy Ruby Red, combining that reliable, no sugar, and reasonably caffeinated formula with a refreshing red grapefruit flavor, and it is as good as the others.
The can design of Monster Ultra Fantasy Ruby Red is an interesting one, as instead of featuring a single background color, the beverage giant has opted for a unique multi-color graphic, going from red to pink to blue and filled with fun character illustrations. As mentioned, Monster is looking to drop Ultra Fantasy Ruby Red next year, around February, alongside several other flavors for other beverages in its extensive selection.