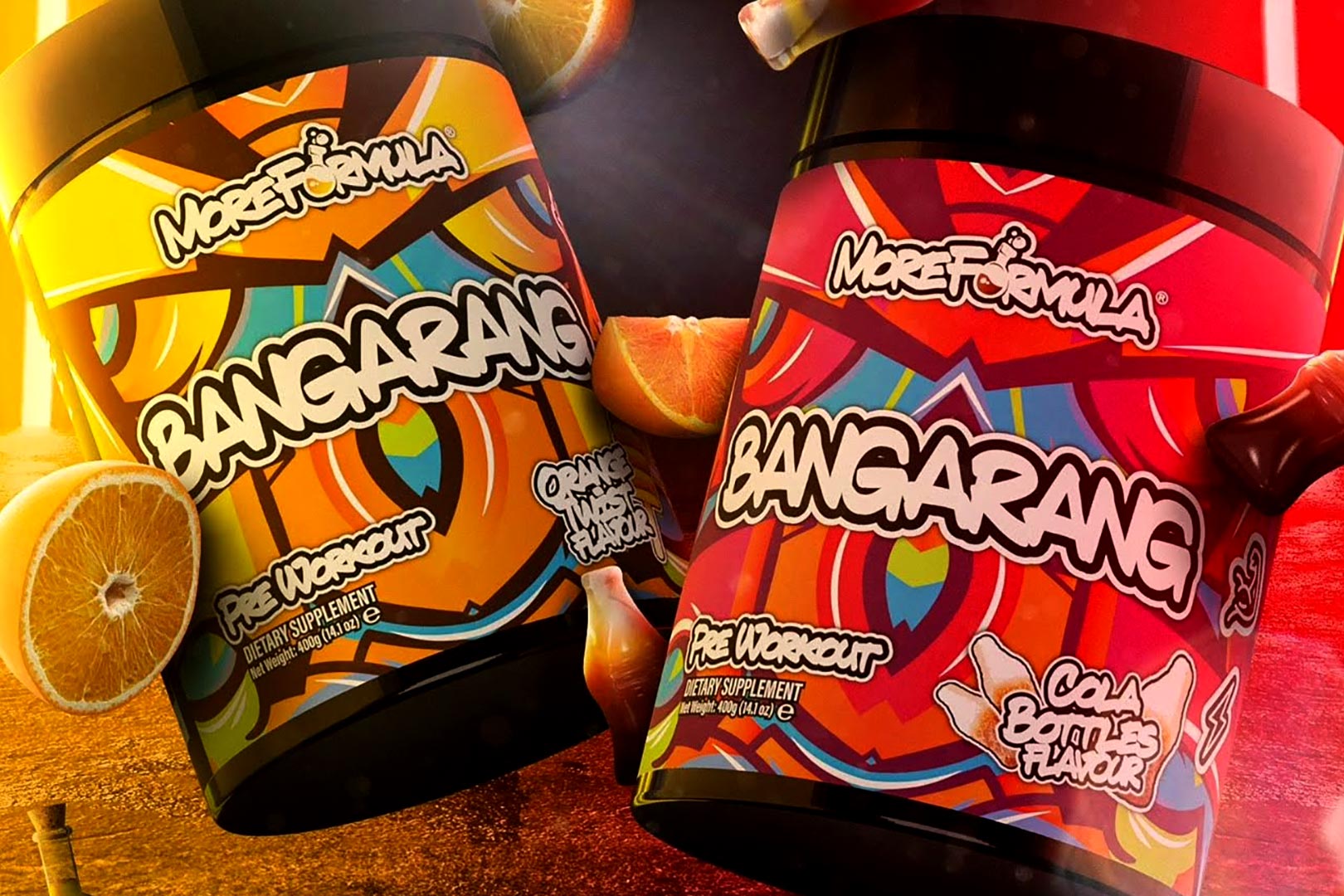 The still relatively young and growing newcomer More Formula, currently competing in the industry with two supplements in Bangarang and Juicy Pump, has decided it's time to rework and revamp its original offering, the stimulant pre-workout Bangarang. The balance of benefits in the reformulated product is still very much the same as the first iteration, where you get a good amount of ingredients for each of the core pre-workout effects.
More Formula's 2023 edition of Bangarang carries over a few components, specifically pure citrulline for pumps, increased to 6g from 4g, and the performance-supporting beta-alanine is down to the more common 3.2g a serving, as opposed to the original's 3.5g. Pine bark has been added to the mix to further improve muscle pumps, on top of the citrulline, and to enhance and elevate mental focus; More Formula has included a gram each of tyrosine and acetyl-l-carnitine.
Rounding out refreshed and promisingly improved Bangarang pre-workout are a few other stimulating components with 250mg of juniper berry, 300mg of mucuna pruriens, a potent 200mg of the premium TeaCrine, and a slightly lighter level of caffeine at 350mg, down from 400mg. More Formula has certainly been busy, reshuffling all of the ingredients and benefits in its pre-workout, resulting in what looks like a similar but refined experience.
More Formula's improved Bangarang doesn't look like it'll be drastically different from its predecessor, with the formula packing more for pumps and mental focus, less caffeine and no eria jarensis, which should affect the energy, although that 200mg of TeaCrine should level that out. The updated supplement is already available directly from the brand's website at £34.99 for a bottle of 25 maximum servings in two fresh new flavor creations with citrusy Orange Twist and candy-themed Cola Bottles.