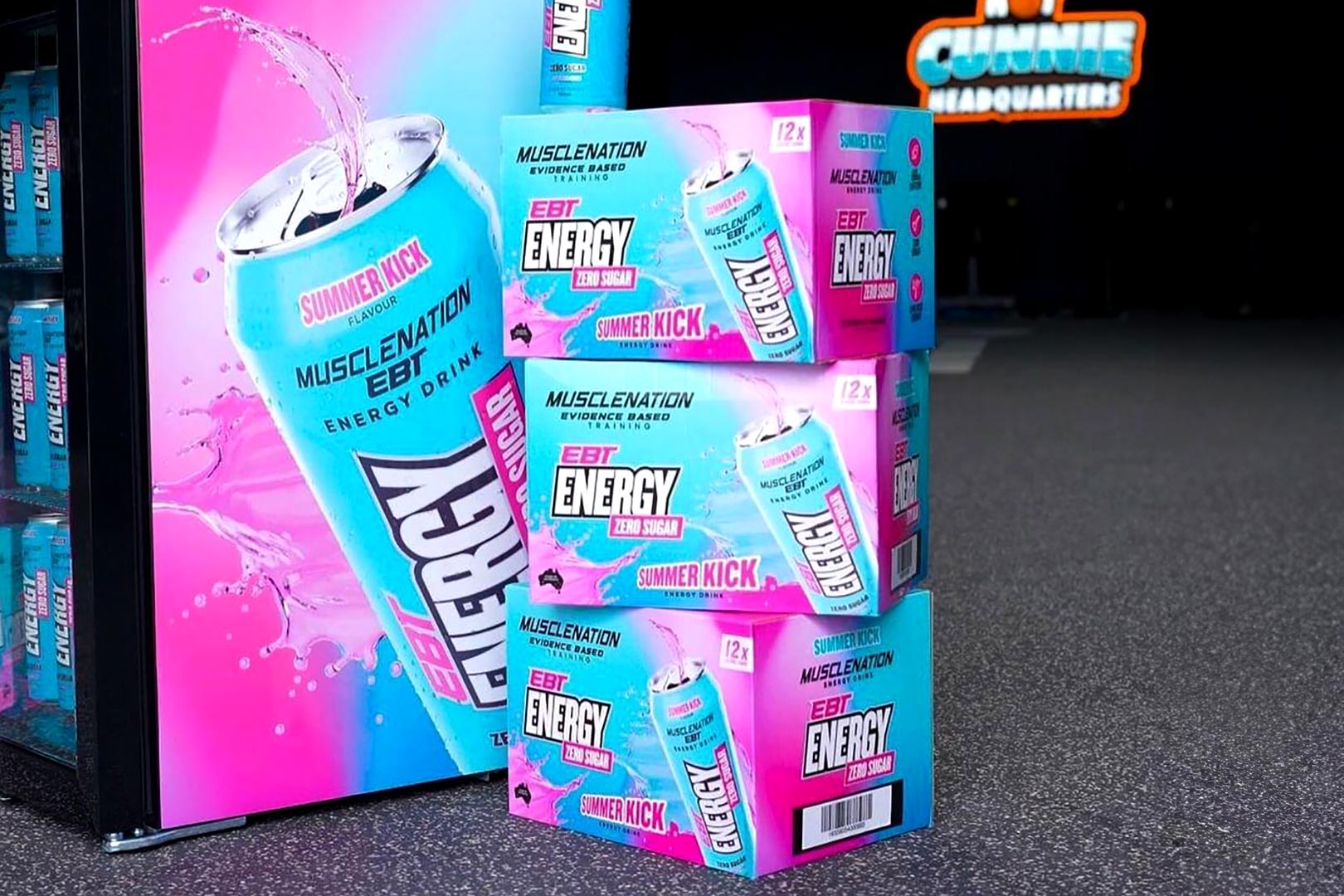 Muscle Nation's energy drink is only a month old, coming to market a few weeks ago in three sugarless flavors with Lemon Crush, Raspberry Lemonade, and Mango Passion. They all have a gram of BCAAs per can and a moderate 160mg of caffeine for energy. Despite how young the beverage is, the Australian apparel and sports nutrition company has already announced and is releasing another flavor, and it is a collaboration.
Muscle Nation has teamed up with the training and nutrition specialist, Evidence Based Training, for a special edition flavor of the simply named Muscle Nation Energy Drink. The product features logos from both sides of the partnership in Muscle Nation and EBT, and it has all of the same main ingredients. What makes it special is, indeed, the completely new flavor and the recipe the two have decided to go with is called Summer Kick.
Obviously, a name like Summer Kick Muscle Nation Energy Drink doesn't give you any idea of what it's actually going to taste like outside of a sweet and refreshing experience that's fit for summer. If you'd like to take a guess at what you think Summer Kick actually is flavor-wise, Muscle Nation and Evidence Based Training are running a social media giveaway before the roll out of the drink, where to enter you just comment your best guess.