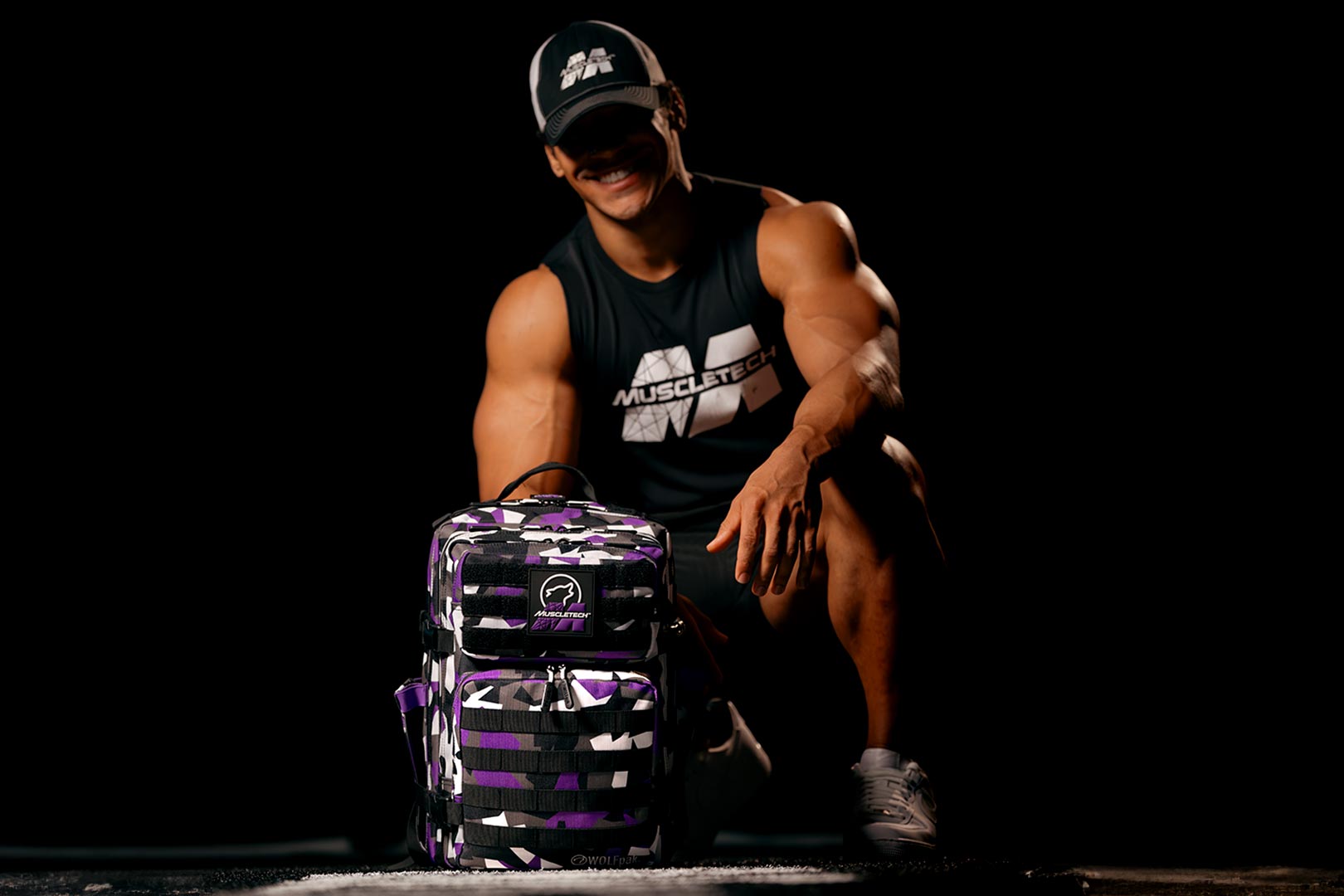 The legacy sports nutrition brand MuscleTech, which introduced Enfinity paraxanthine to the market, has teamed up with a backpack-specific company here near the end of October in WOLFpak. The two have come together for a limited-time version of one of the many sizes of WOLFpak's traditional backpack, which features all of the compartments you could ever need, whether that be for an intense workout or a full day out.
MuscleTech and WOLFpak's collaboration is a limited edition take on the 35-liter backpack, featuring a large main area to store everything, two separate pockets for bottles and cups, a protected space for your laptop, and all of the usual compartments you can find on a WOLFpak backpack. The signature placeable patches are on there, too, but instead of featuring just WOLFpak's logo, they have WOLFpak and MuscleTech's logos.
The colorful design of the backpack is a blend of black, grey, white, and MuscleTech's signature purple in a sort of fractural vector pattern that stands out up close and from a distance. You can purchase the special edition bag from WOLFpak's website for the same price as other 35-liter traditional backpacks at $$159.95. If you're headed to the Olympia this weekend and feel lucky, MuscleTech is giving away two of its collaborations to randomly selected customers who make purchases at its booth.