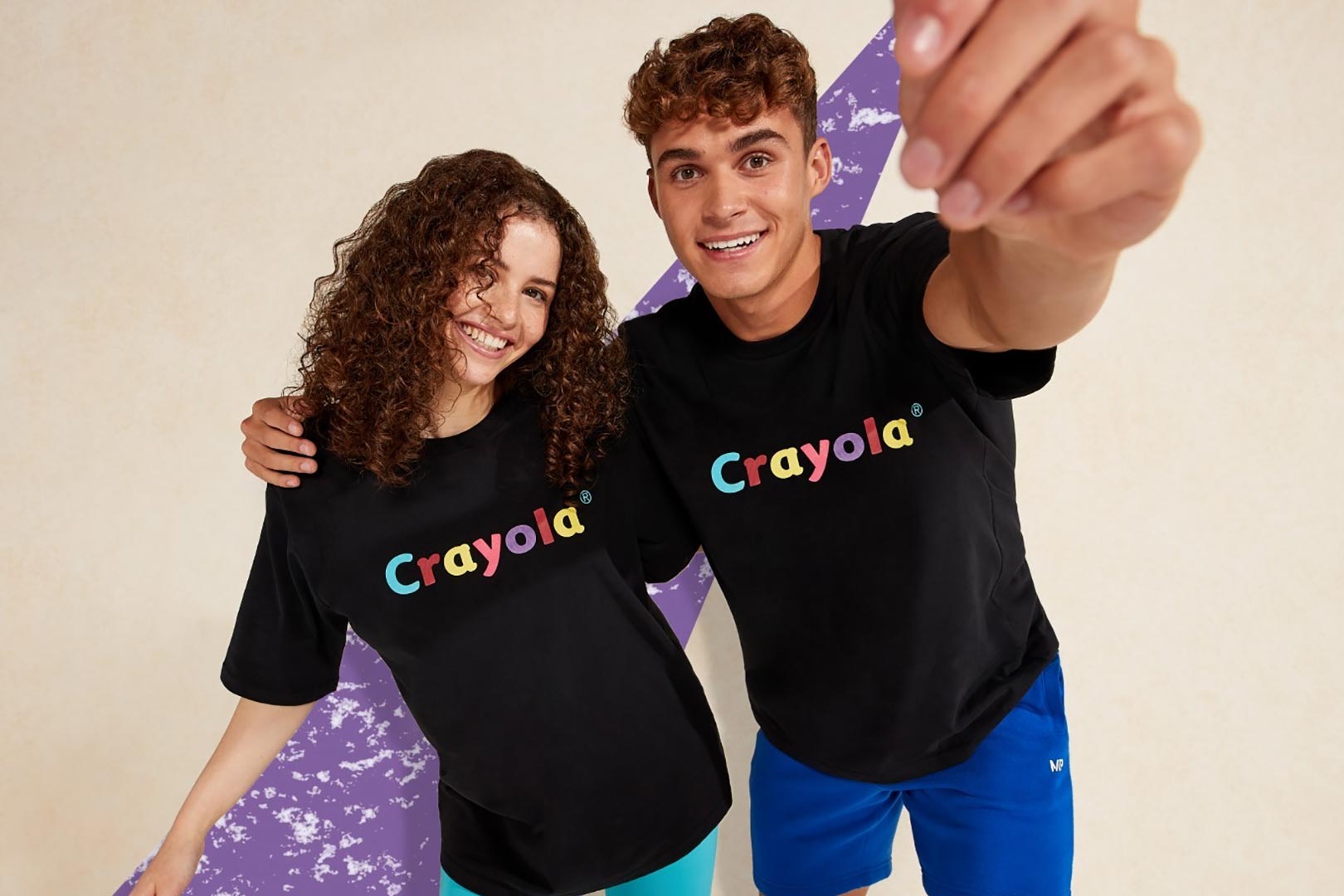 The international sports nutrition giant Myprotein has a different kind of collaboration this month that isn't a partnership that involves flavors or any of its supplements like Impact Whey Protein, as we've seen in its past authentic collaborations. The brand has teamed up with the legendary crayon company Crayola, which has been around for almost 140 years, and the two have created a special edition series of colorful clothing.
Myprotein and Crayola have crafted joggers, shorts, a tee, socks, and a hoodie for men and much the same for women, plus leggings and a sports bra. All of the items come in a variety of colors, which is fitting for the collaboration, and to reinforce the partnership's authenticity, Crayola's logo is stamped on the pieces. To bring it back around to sports nutrition, the collection also includes a Crayola-branded gallon jug and a shaker.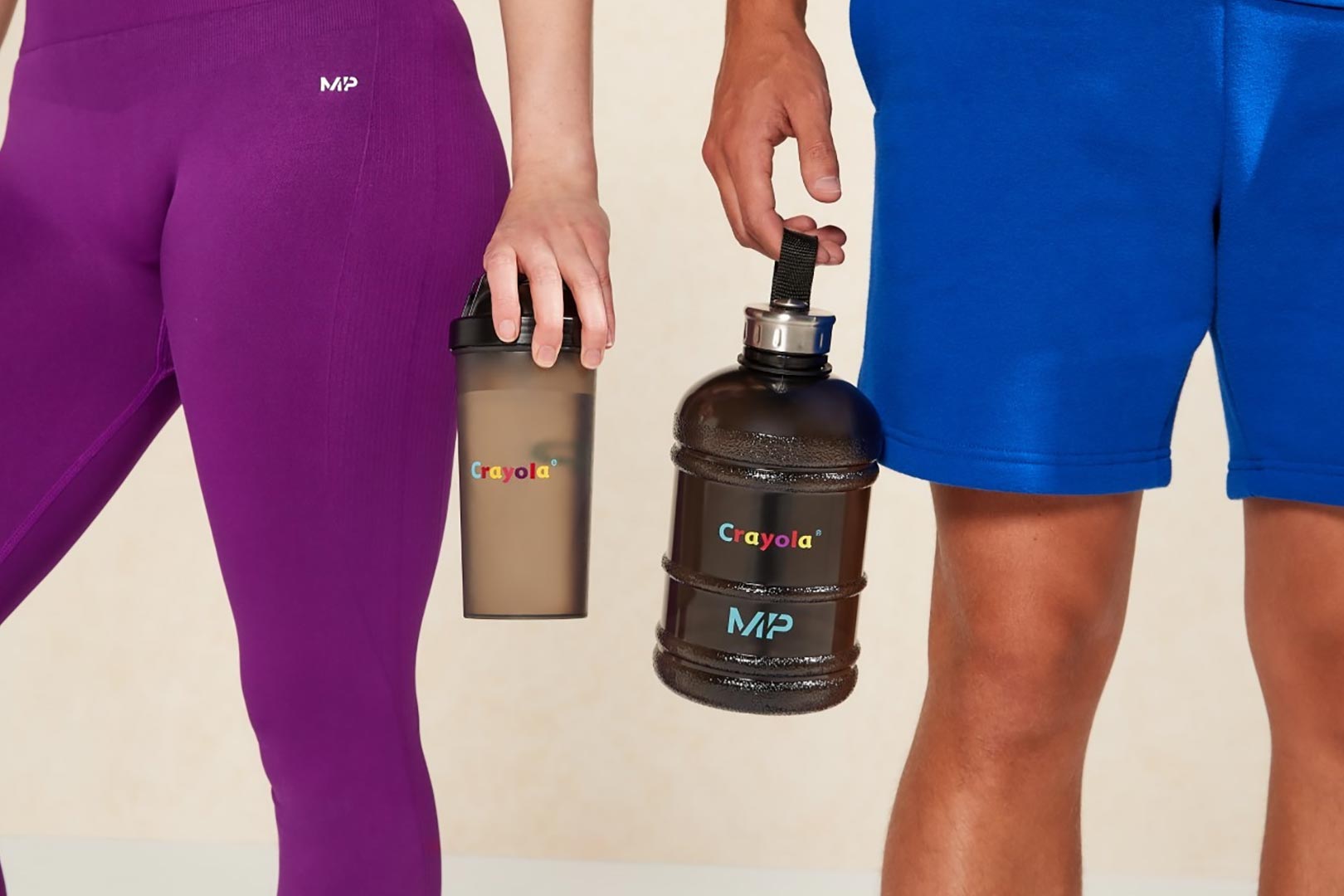 Each of the items of clothing and the accessories — the jug and shaker — are available for purchase through Myprotein's primary online store at myprotein.com and are reasonably priced. The apparel ranges from as low as £10 for the Myprotein and Crayola socks, £20 for the tees, £32 for the sports bras, and all the way up to £46 for the leggings. If you're just interested in the jug and shaker, they're much lower at £5 and £8, respectively.