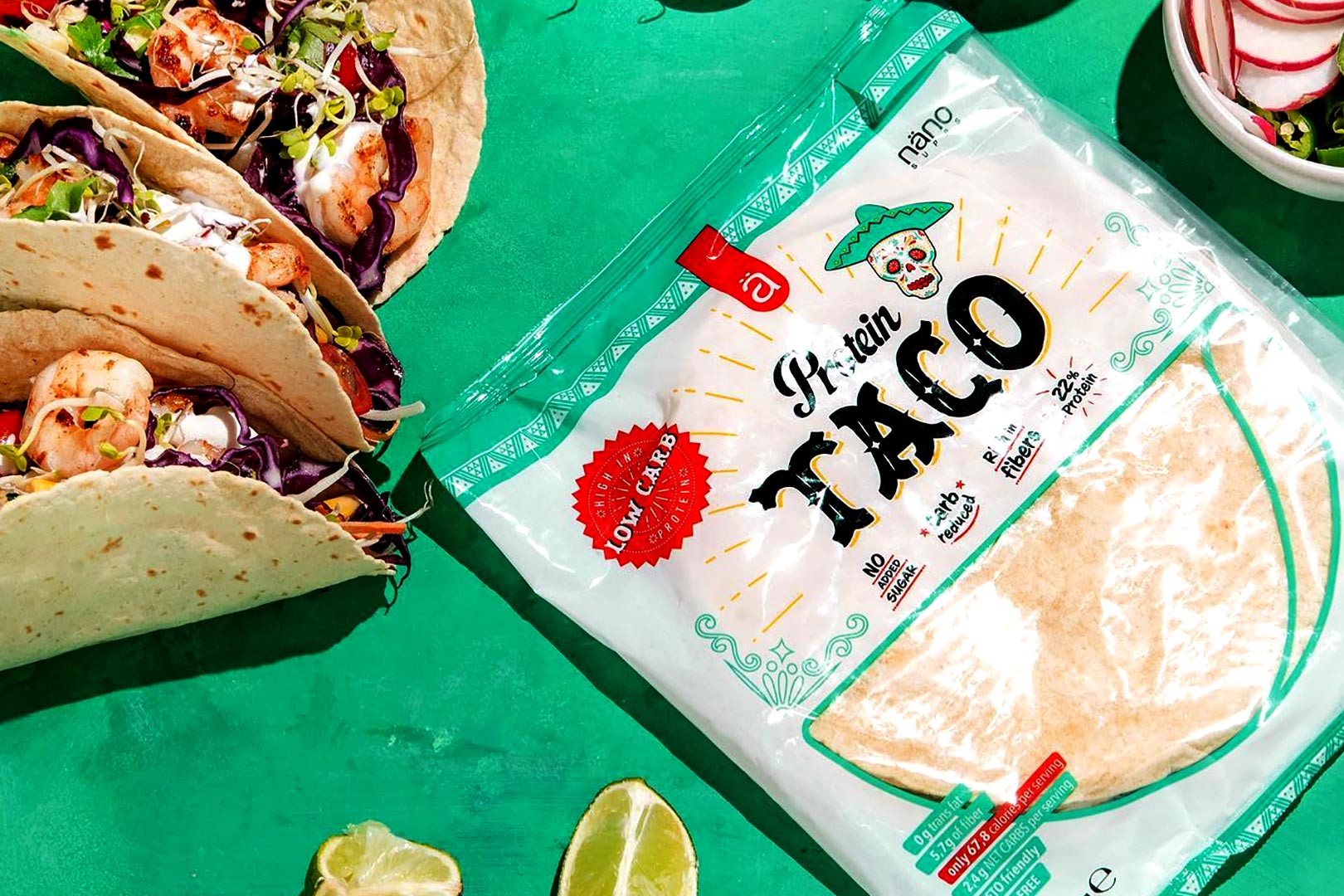 Nano Supps in Europe is at it again, releasing another intriguing functional food that isn't your typical protein bar, cookie, or even a convenient protein RTD. Its latest effort is the Nano Supps Protein Taco, which is along the same lines as its previously released Protein Wraps, but of course, it's a lot smaller. The concept is right in the name; with a taco wrap that is much higher in protein to make tacos that are nutritionally better.
Protein Wraps is a much heavier item, tipping the scales at 40g a piece, while Nano Supps Protein Taco comes in at almost half the weight at 22g. Not too surprisingly, the balance of macros in that original wrap is about the same in the taco product, just on a smaller scale. Each 22g Protein Taco provides 4.8g of protein, a light 2.4g of carbohydrates with close to zero sugar, 3g of fat, and a calorie count of 67. That is far superior to a traditional taco wrap, where not only do you get more protein but a lot less carbs.
Nano Supps Protein Taco is currently making its way out to the market in Europe in bags of eight, and the popular brand does have an extensive distribution network, so fans can expect to see this one all over the place. There wasn't any mention of the product replacing the already available Protein Wraps, despite their similarities, although, to be fair, they do have different purposes with that 40g size more fit for a full wrap and 22g for a handheld taco.