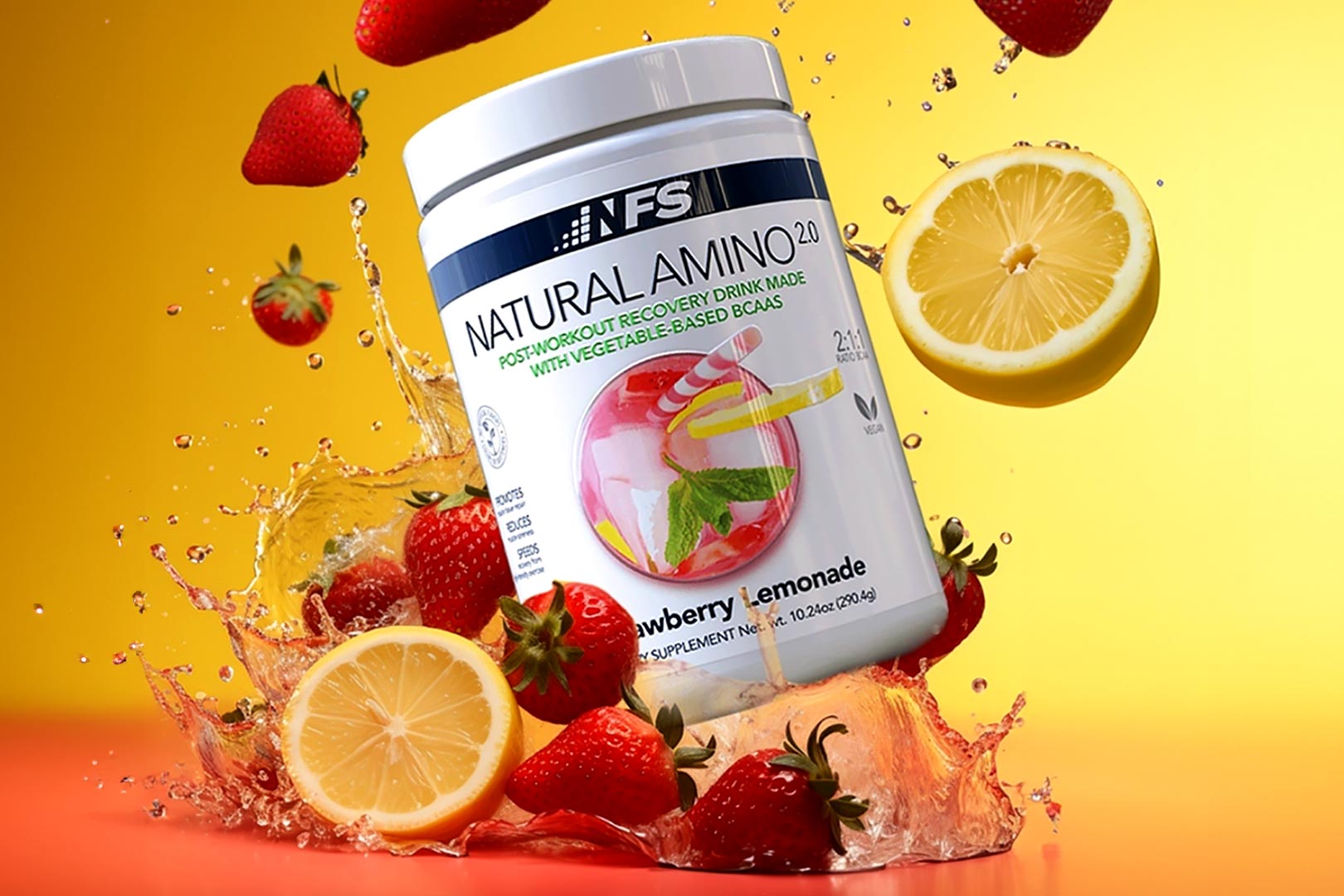 NF Sports recently announced the launch of its True Label campaign, where fans can enter the batch code of a supplement at lots.nfsports.com and see third-party lab results of the product in their hands. The reputable brand has followed that with a new and improved version of its amino cocktail Natural Amino, which gets its name from the fact that it's an amino and doesn't have any artificial colors, flavors, or sweeteners.
A new name has come with NF Sports' move to its reworked amino supplement from Natural Amino to Natural Amino 2.0, and there is one key difference. The sequel still has a gram of glycine, half a gram each of carnitine tartrate and recovery-enhancing CherryPure tart cherry, and a couple of B vitamins. The change is that instead of only featuring the three all-important BCAAs, the brand has switched over to all nine EAAs.
In place of the 6g of BCAAs in NF Sports' original, there is a combined 6.8g of nine EAAs, with 5g of that being BCAAs at a traditional 2:1:1 ratio breaking down to 2.5g of leucine and 1.25g each of isoleucine and valine. You can purchase the product directly through the brand's website in your choice of Strawberry Lemonade and Pineapple Orange in tubs of 25 servings, the same amount as its predecessor, and sits at a price of $39.99.