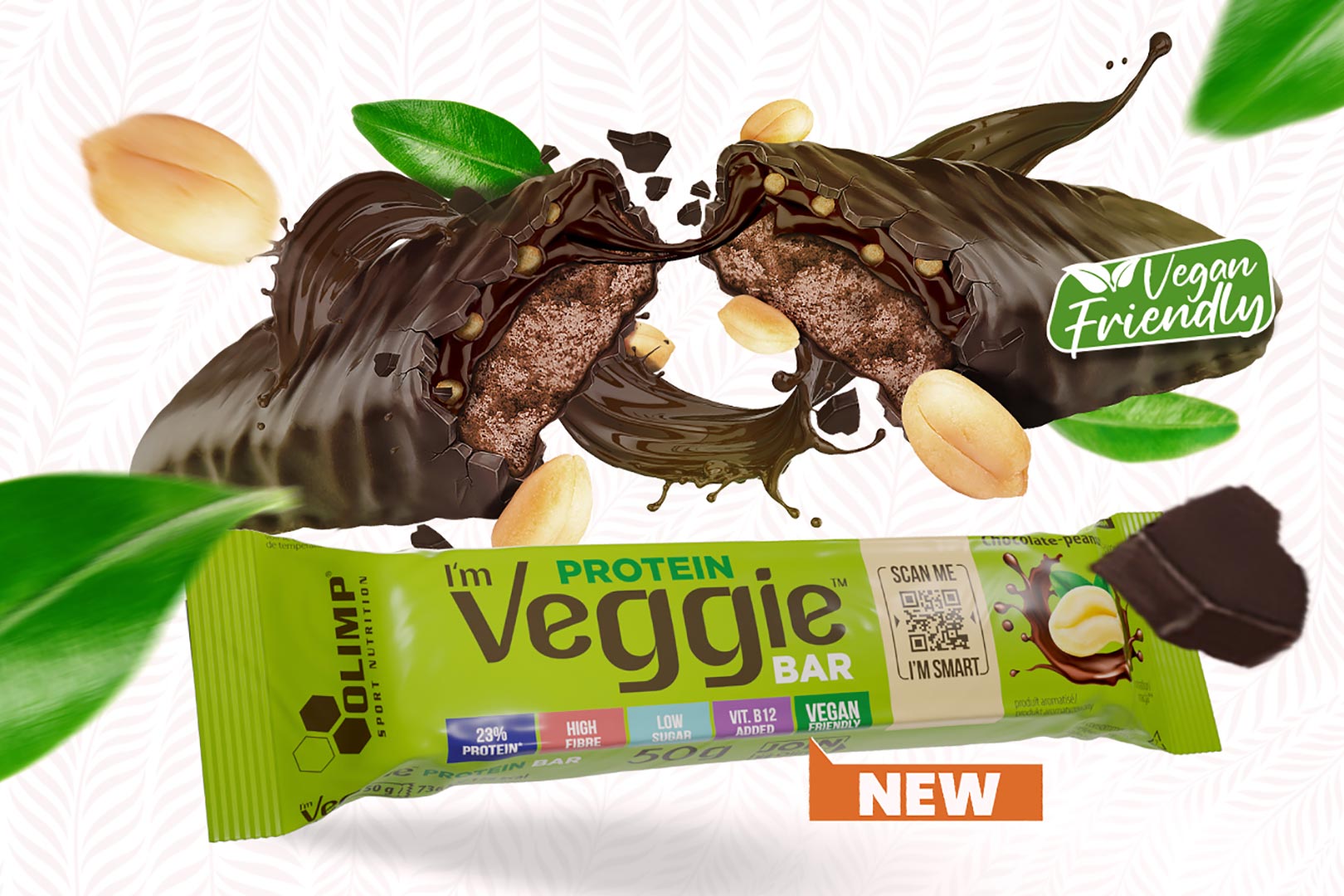 The dessert-style Mr. Zerro Protein Bar isn't the only functional food Olimp in Poland has rolled out this month, it's also dropped a relatively self-explanatory snack, and we mean extremely self-explanatory as the product lays it all out there right in its name. The other innovation from the major sports nutrition competitor is, I'm Veggie Protein Bar, and as it clearly states, it is indeed a plant-based protein bar made from veggies.
Olimp's I'm Veggie Protein Bar provides a relatively light 11g of protein in a 50g bar, so it's not overly small despite the amount of protein it's squeezed in, and that protein comes from a blend of pea, brown rice, and soy isolate thanks to its crispy soy protein pieces. That protein sits alongside 9.2g of carbohydrates or 22g if you prefer to count the fiber, a low 1.3g of that is sugar, all ending on a sub 200 calorie count of 178.
For an added twist, Olimp has infused its I'm Veggie Protein Bar with the multi-benefit and multi-study backed KSM-66 ashwagandha but at 50mg a piece, not the 600mg we usually see. The build of the plant-based protein snack looks to be similar to most other protein bars on the market, dairy or plant-based, featuring a thick main body topped with a gooey cream filled with crispy pieces, then all covered in realistic milk chocolate.
Olimp's I'm Veggie Protein Bar is currently making its way out to stores throughout the brand's home country of Poland as well as presumably neighboring regions and popular markets in only one flavor to start, and it's a classic one with Chocolate Peanut.