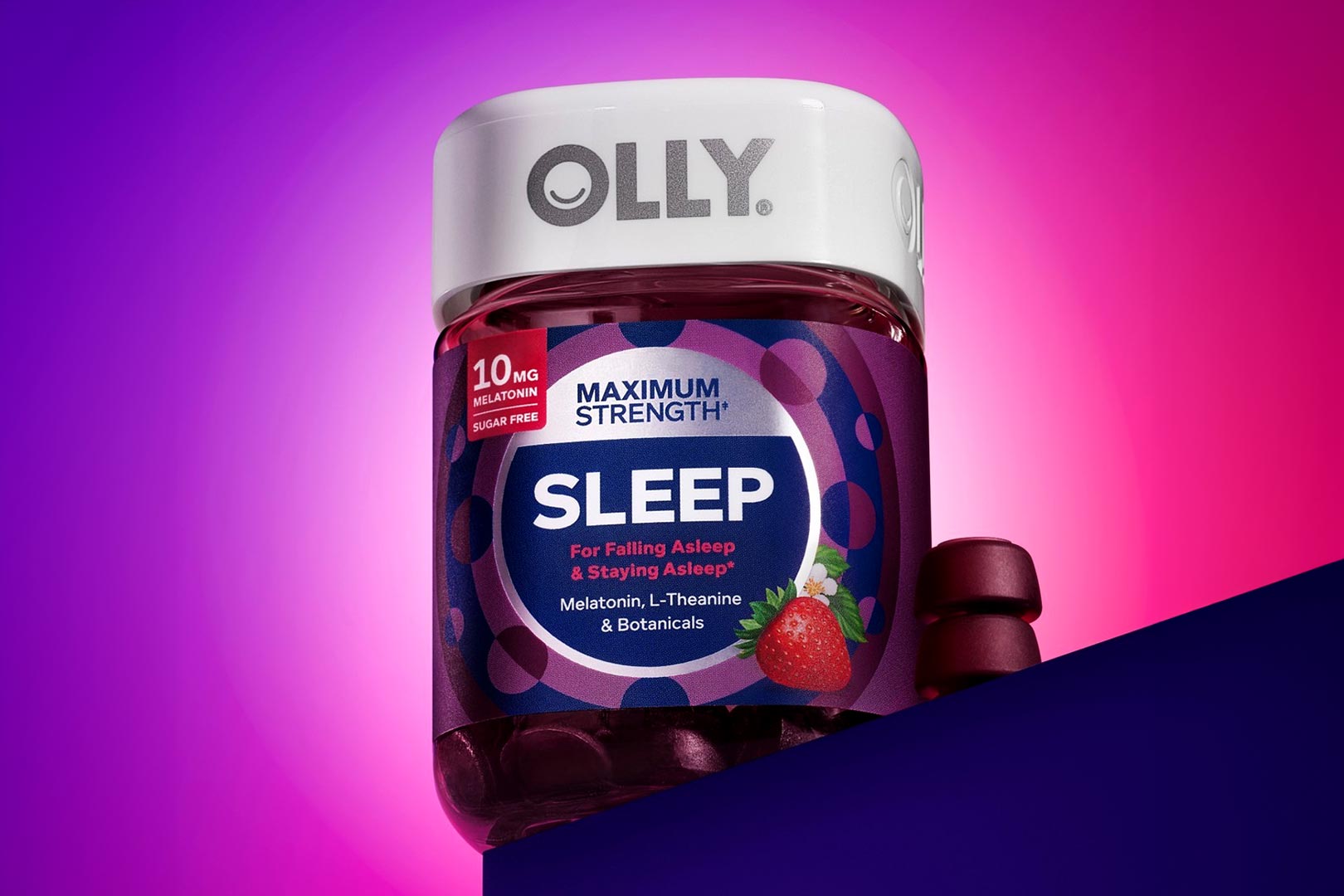 Almost one year ago, the melatonin-backed sleep supplement giant Natrol further expanded its catalog with MelatoninMax, carrying over a loaded dose of melatonin found in one of its other products into gummies. The popular gummy-supplement specialist Olly has gone and done the same thing, taking a 10mg dose of melatonin, which it has in the softgel formula Ultra Strength Sleep, and put it into Olly Maximum Strength Sleep.
The high-powered extension Olly Maximum Strength Sleep, is headlined by a hefty 10mg of sleep-enhancing melatonin, and has a few other components alongside it in 100mg of relaxing theanine, 17mg each of chamomile and passionflower, and 16mg of lemon balm. It is the same blend of ingredients and dosages as found in Olly Sleep and Extra Strength Sleep, with the only difference being that much higher 10mg hit of melatonin.
Olly Maximum Strength Sleep is available straight from the brand's online store, and it costs just a couple of dollars more than Extra Strength Sleep for the same amount of 25 strawberry-flavored gummy servings — or 25 better night's sleep — at $17.99.