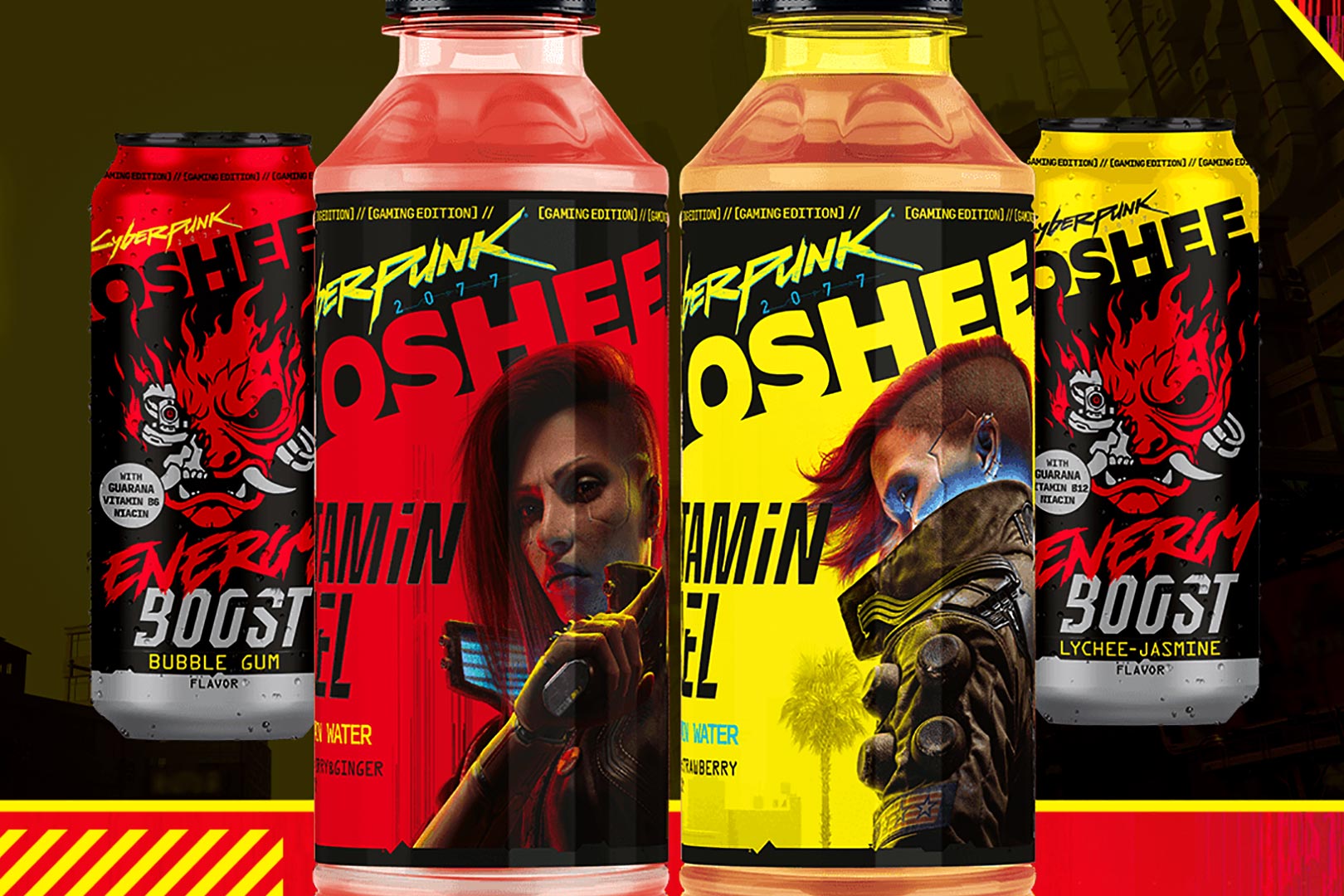 Thanks to G Fuel, authentic video game collaborations aren't as rare as they used to be, with several brands getting in on the action and teaming up with titles for special edition products and intriguing flavor creations. The team at Oshee, a popular beverage company based out of Poland, has come together with the successful open-world role-playing game Cyberpunk 2077 from the game developer CD Projekt Red, which is from Warsaw, also in Poland.
Oshee and Cyberpunk 2077 have actually built out a rather large selection of special edition flavors, all themed around the CD Projekt Red video game and spread across two separate products. The collaboration collection includes Peach Strawberry and Sour Cherry Ginger flavors for the brand's sports drink Vitamin Fuel and another interesting pair of options in Bubble Gum and Lychee Jasmine for Oshee's caffeine-powered Energy Boost energy drink.
The Cyberpunk 2077 partnership can already be found in Oshee's many different retailers by way of Peach Strawberry Vitamin Fuel and Sour Cherry Ginger Vitamin Fuel. Fans will, unfortunately, have to wait to get their hands on the energizing counterparts, Bubble Gum Energy Boost and Lychee Jasmine Gum Energy Boost, but a great collaboration nonetheless, featuring eye-catching Cyberpunk branding and flavors that are completely new to Oshee.