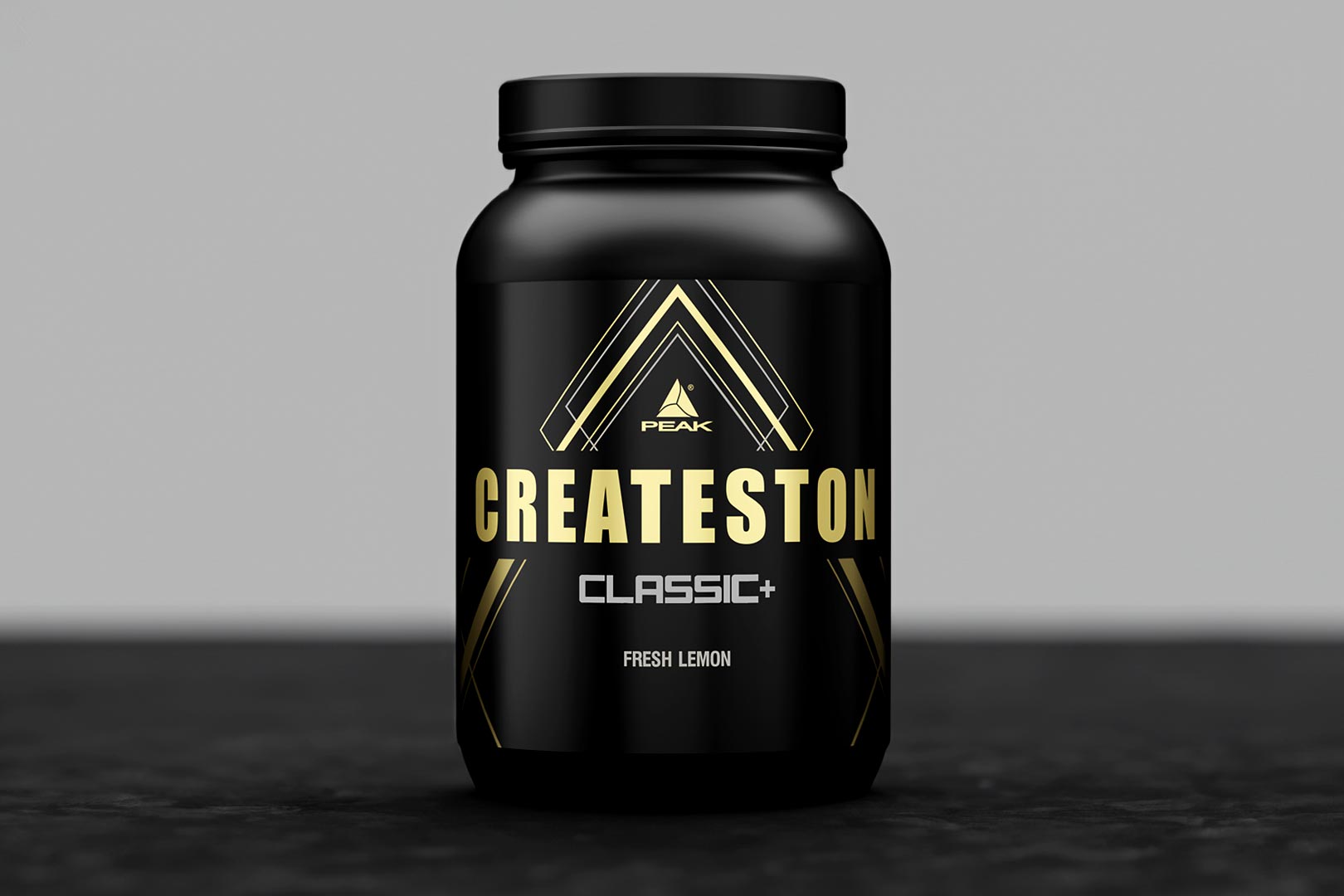 Createston Classic is the latest version of the creatine-enhanced post-workout Createston from Peak Performance Products in Europe. The latest iteration of the supplement continues the ongoing theme, bringing together reliable sources of carbohydrates and protein for a mass gainer-like nutrition profile. Alongside all of that are creatine, BCAAs, vitamins, minerals, common testosterone-boosting ingredients, digestive enzymes, and more.
Peak's Createston Classic is essentially a powerhouse post-workout, where you get everything you need and more to maximize post-workout recovery and enhance the building of muscle size and strength. The macros on the citrusy Fresh Orange flavor include 31.3g of protein, primarily from whey and some collagen, 44.6g of carbohydrates, mostly from maltodextrin, with 13.5g of that sugar, 1.3g of fat, and 336 calories.
That's most certainly a respectable nutrition profile for after your workout, although it's what else that's in Createston Classic that makes it more than your traditional post-workout. Every serving of the Peak product has 3g of from 4.7g of creatine AKG, and added BCAAs, but we don't know the exact amount as the brand lists them with bonded aminos from the protein. Next is a gram each of citrulline, carnitine, and garcinia cambogia, half a gram of glucosamine for joint health, cinnamon, and bitter melon for improved uptake, and 600mg each of fenugreek and tribulus.
Createston Classic from Peak Performance Products is out now in Europe, including through its online store, and with all of those ingredients in an effort to be an all-in-one type supplement, it does come at a price. Through peak.ag, you'll pay a sizeable €54.90 (57.78 USD), and that is not for 30 servings, but almost half at 16, so enough for a month of training four times a week. The brand has a nice selection of flavors available on top of the already mentioned Fresh Orange in Cherry, Fresh Lemon, Cola, and Tropical Punch.