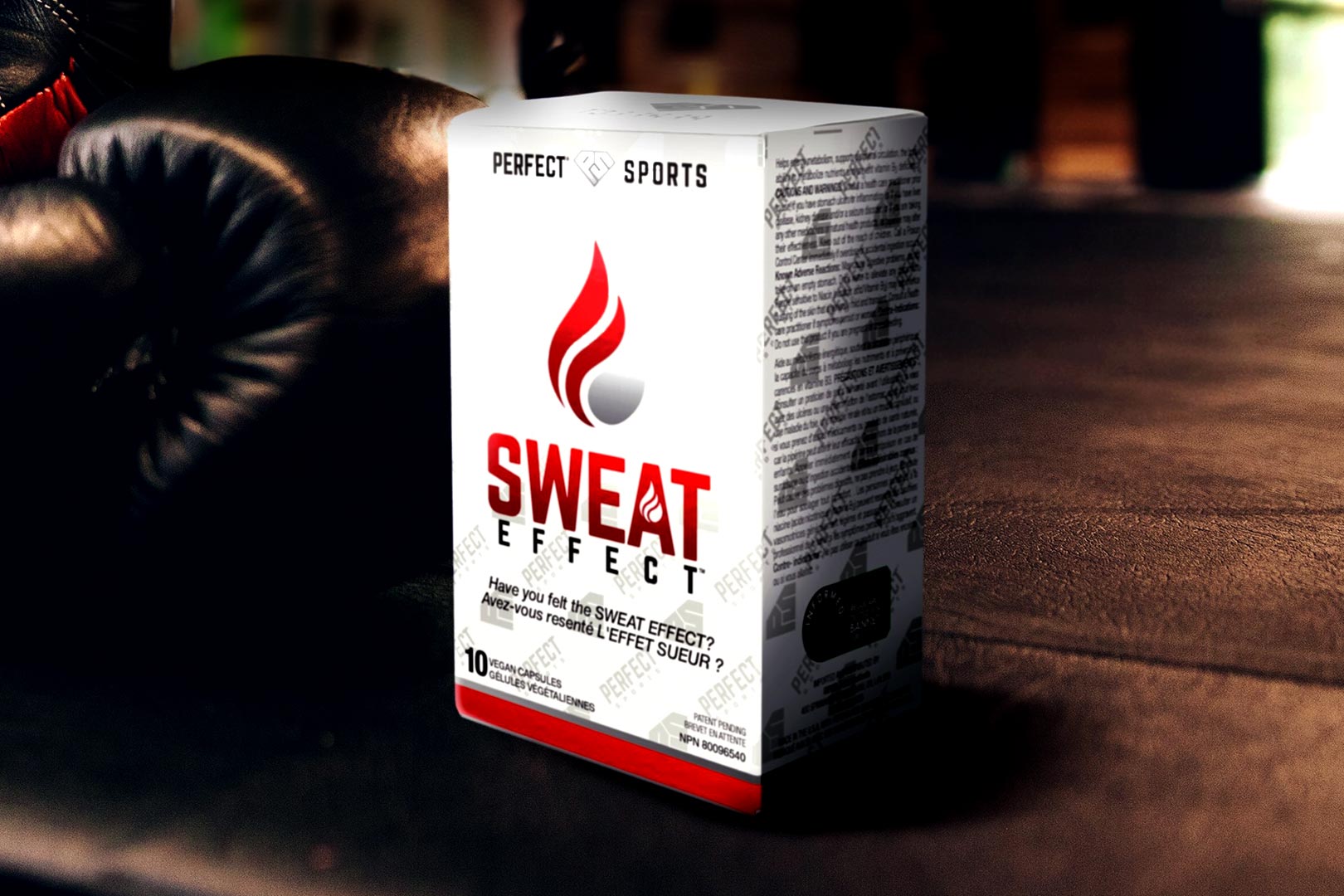 Perfect Sports has been speaking incredibly highly and hyping an all-new supplement over the past few weeks with the fat burner Sweat Effect, and those of you in the brand's home country of Canada can now get your hands on it. The point that gained the weight loss product a lot of attention, or at least caught our eye, is that it's apparently been in development for four years, and while the regulatory processes in that market are lengthy, that is still a very long time.
The purpose of Perfect Sports Sweat Effect is to enhance metabolism and thermogenesis for a "sweat effect", without the use of any stimulants, so you don't get any of the traditional energizing benefits in this one. The formula behind the supplement, which has been in development for four years, brings together quite a selection of reliable ingredients, a few of them premium components, and they're all commonly found in other competitors in the fat-burning category.
We've got the facts panel for Sweat Effect in the image above, with Perfect Sports bringing on three branded ingredients in CaloriBurn grains of paradise at a moderate 20mg, proven CapsiMax at 50mg a serving, and to enhance absorption and efficacy of the formula, there is a precise 2.375mg of BioPerine black pepper. Other components filling out the product include 10mg of red pepper extract, 7.5mg of wakame, 112.5mg of cayenne pepper, 30mg of ginger, 300mg of acetyl-l-carnitine, and 20mg of the reliably sweat-inducing GBB.
Perfect Sports Sweat Effect does indeed have a variety of ingredients to support its goals, and it also has a dual-delayed release technology in there for a more gradual, longer-lasting experience. Again, the ingredients are nothing completely new to the world of weight loss supplementation, but with CapsiMax, Cayenne, CaloriBurn, and GBB, it should have no trouble producing that sweat effect.
The point that surprised us about Perfect Sports' long-awaited Sweat Effect is the price and the amount of servings you get. The Canadian supplement company doesn't sell its stimulant-free fat burner in a bottle of the usual 30 servings to have once a day and last a whole month. Sweat Effect is only available in boxes of ten single-serving capsules, and the price through sweateffect.com is $44.99 (32.88 USD), working out to just over $3 every time you put it to use.