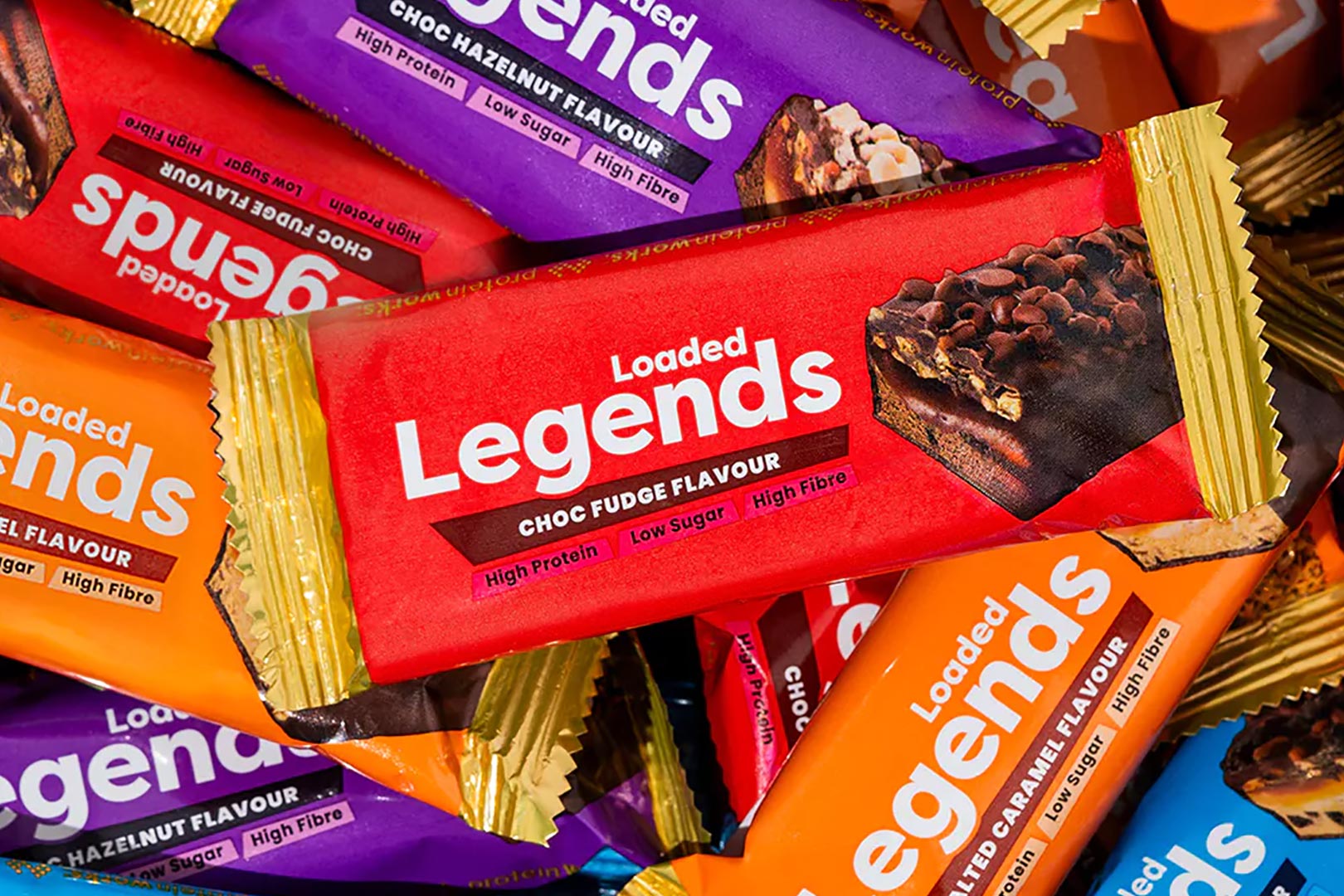 The team at Protein Works in the UK has cooked up a new and improved version of its delicious-looking protein bar named Loaded Legends, and not only is that a great name, but it has the mouthwatering pictures to back it up. Loaded Legends is a multi-layer protein snack featuring a soft and smooth doughy base, like most other competitors in the world of protein bars, topped with a gooey layer wrapped in crunchy pieces of sweet, realistic chocolate.
The build of Protein Works refreshed Loaded Legends doesn't sound like anything too different from what we've seen and had described to us, although when you see actual images of it, like the one below, as mentioned, it gets the message across quickly. There are multiple flavors of the product, each bringing its own blend of various tastes and textures, with Chocolate Fudge, a sweet and salty Salted Caramel, Cookies 'N' Cream, and Chocolate Hazelnut.
The nutrition profile you get from Loaded Legends is not too bad, despite the tasty dark chocolate chips packed into Chocolate Fudge and actual cookie pieces in Cookies 'N' Cream. The product itself is a little bit lighter than your typical 60g protein bar, coming in at 47g a piece, and tucked into that is 14g of protein, 15g of carbohydrates with 1.4g of that sugar, 6.6g of fat, and a calorie count of 163.
The price Protein Works is selling the Loaded Legends protein bar for is not bad, especially if it tastes half as good as it looks in pictures; however, it is running an introductory sale, giving fans the chance to try the new and improved protein snack at a discount. For a limited time, instead of paying £32.99, the brand has brought the tasty bar format product down to £17.99 (21.82 USD), and that is for a box of a dozen protein bars, working out to just $1.81 a piece.