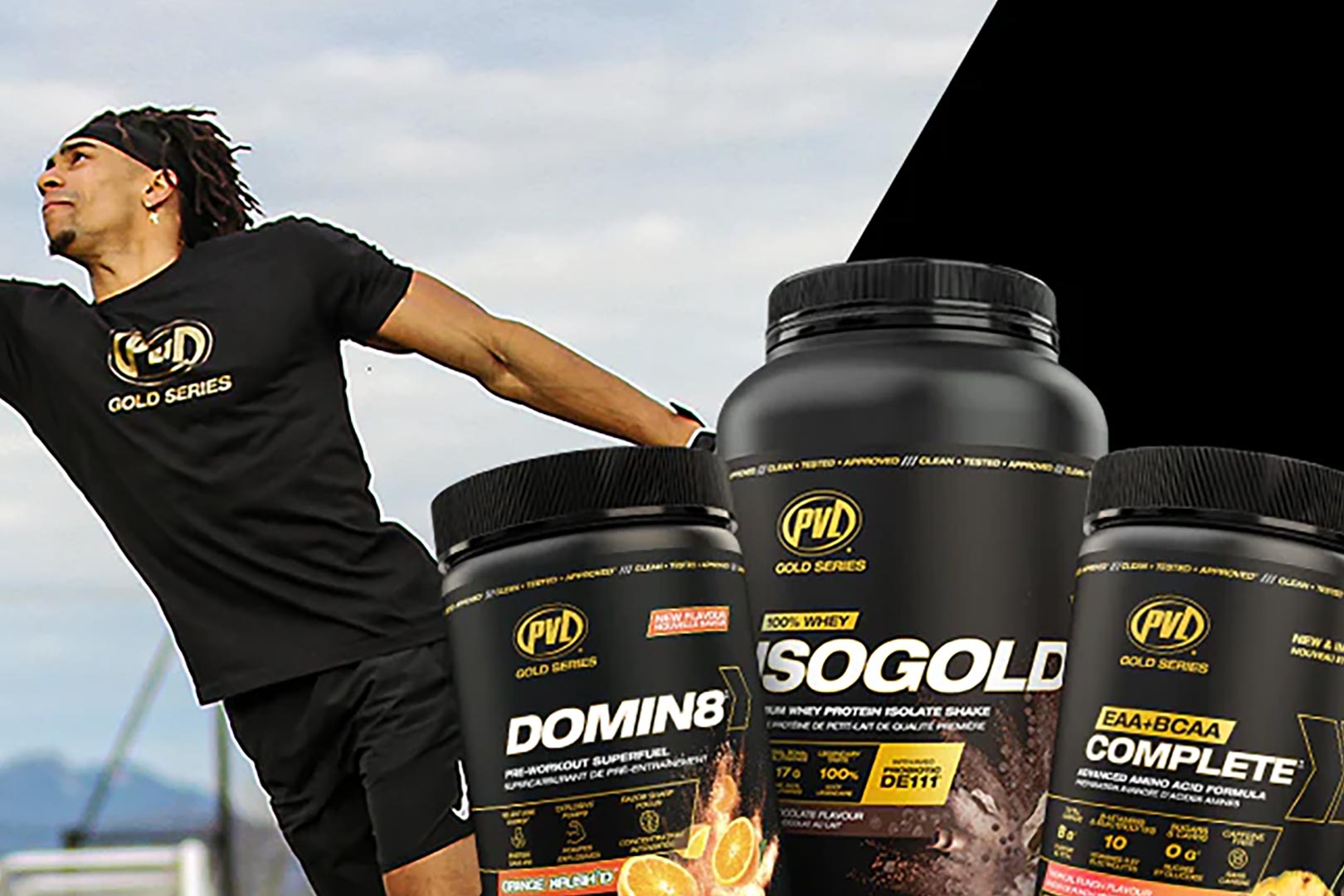 Pure Vita Labs, better known as PVL, has built an incredibly strong reputation and presence across Canada, being available in all of the major sports nutrition retailers, including giants like Popeye's and Supplement King. The brand succeeds in many different categories, from protein powder with the likes of ISOGold, to several standalones such as creatine, glutamine, and carnitine, and you can't forget its packed pre-workout DOMIN8.
Starting next year, PVL is bringing its wide selection of sports nutrition products down to the US to expand on its massive success in its home country of Canada. The legacy brand has a lot to offer and several competitors that slip right into popular spaces, as mentioned, protein powder being one of them. Its pricing is also right on the money and quite competitive, with ISOGold's 6lb tub packing 87 servings and exclusive to Popeye's, selling at $119.99 (86.47 USD).
Once again, PVL's highly-anticipated rollout in the US begins early next year, at which point you'll be able to purchase its family of sports nutrition products from major retailers, with more details available as we get closer to that stateside launch.