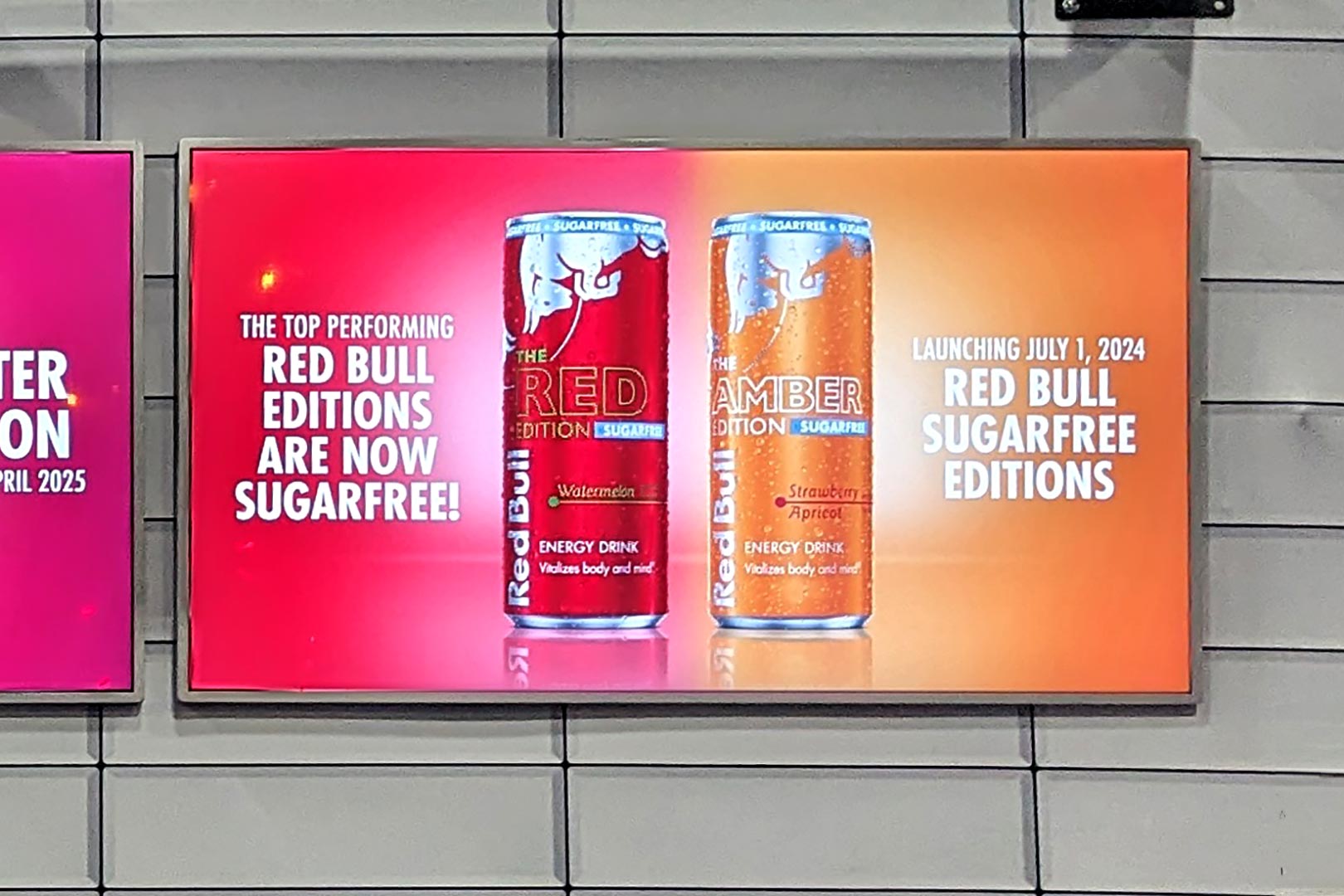 If you're a fan of the non-traditional flavors of Red Bull in all of its eye-catching colorful options outside of the iconic original, we have some exciting news for you, especially if you're like us and only ever drink the better-for-you offerings without sugar and minimal calories. Something the beverage giant and dominant energy drink competitor announced at NACS this year was that a couple of its top-performing "Editions", would be going sugar-free in the middle of next year.
Editions are indeed the colorful, non-classic flavors of the Red Bull energy drink, like the Dragonfruit Green Edition, Blueberry Blue Edition, and Coconut Edition with a mix of Coconut Berry. In July of next year, the company is launching its two highest-performing Editions in sugar-free variants, and those products are the Red Edition, which features a refreshing Watermelon taste, and one of our personal favorites, the Amber Edition, an on-point blend of Strawberry Apricot.
Both the Sugar Free Red Edition and Sugar Free Amber Edition will have that same energizing blend of taurine, B vitamins, and a lightly energizing 80mg of caffeine, but without any sugar. The removal of the sugar does inherently result in a significantly lower calorie count, and in the original Sugar Free Red Bull energy drink, that comes to only 7.5 calories a can. As mentioned, the brand is dropping the two sugar-free varieties around the middle of next year, in the month of July.