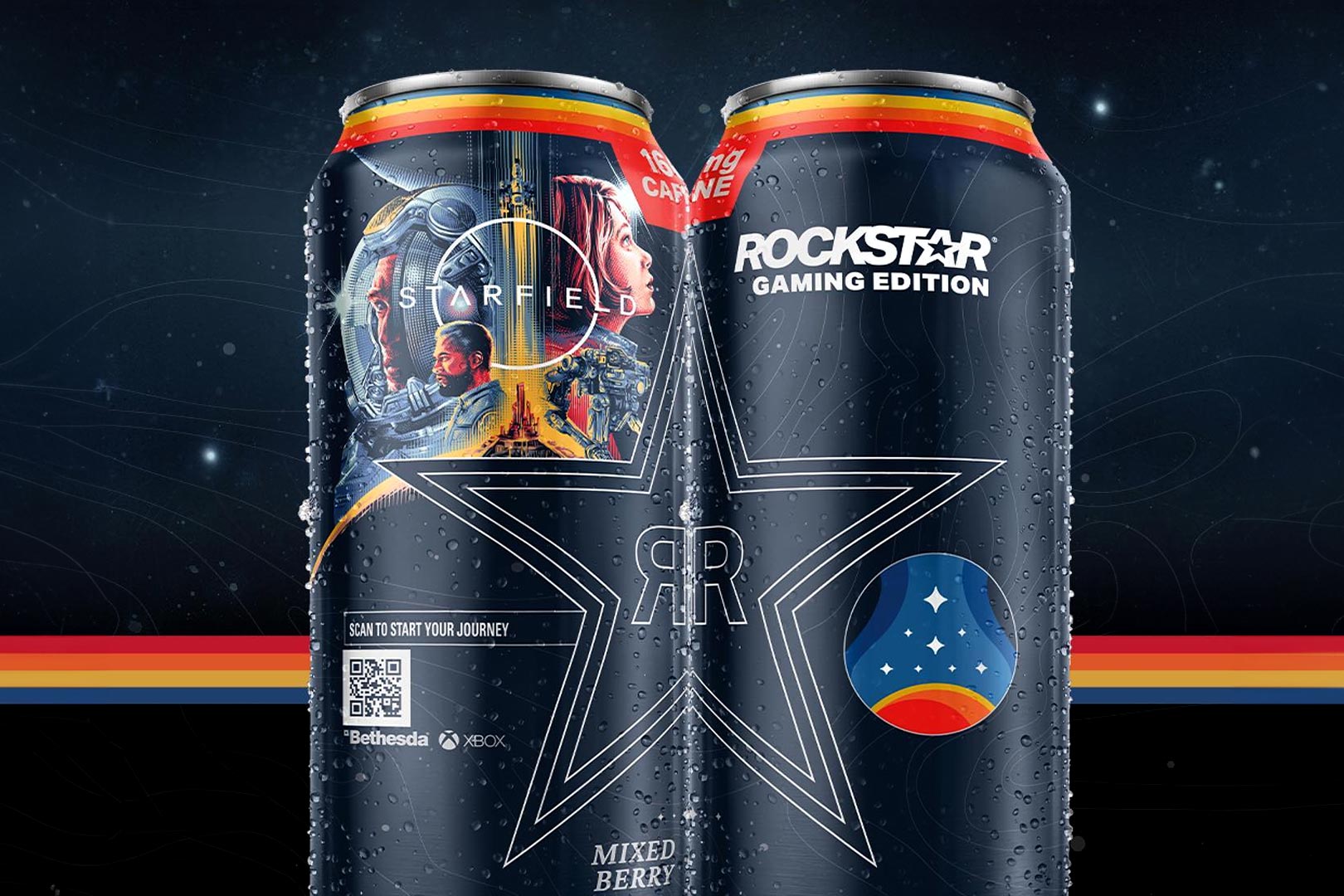 To start the month of October, energy drink giant Rockstar came out and announced it has partnered with the blockbuster video game Starfield for a series of reskinned beverages, and under their tabs are codes to redeem for great prizes, including a Starfield-inspired Corvette. Up in Canada, that promotion is also taking place with a similar set of specially marked energy drinks in Rockstar Original, Rockstar Sugar-Free, Rockstar Pure Zero Fruit Punch, and Rockstar Punched Fruit Punch.
Those aren't exactly the same beverages that are involved in the Starfield promotion here in the US, as that includes Orangeade Rockstar Recovery and Silver Ice Rockstar Pure Zero, but there is something much more interesting taking place in Canada. Alongside those specially marked cans, there is a product called Rockstar Gaming Edition, which has its own unique can design, inspired by Starfield from head-to-toe, promising a Mixed Berry flavor, and packing the usual 160mg of caffeine.
As far as we know, the Rockstar Gaming Edition is a version of the Rockstar Original energy drink, hence the 160mg of caffeine, but with that hint of Mixed Berry, and it is only available in Canada at the likes of Walmart. We haven't seen any mention of the Gaming Edition in the US, making it an extra special edition and a rarity for collectors.