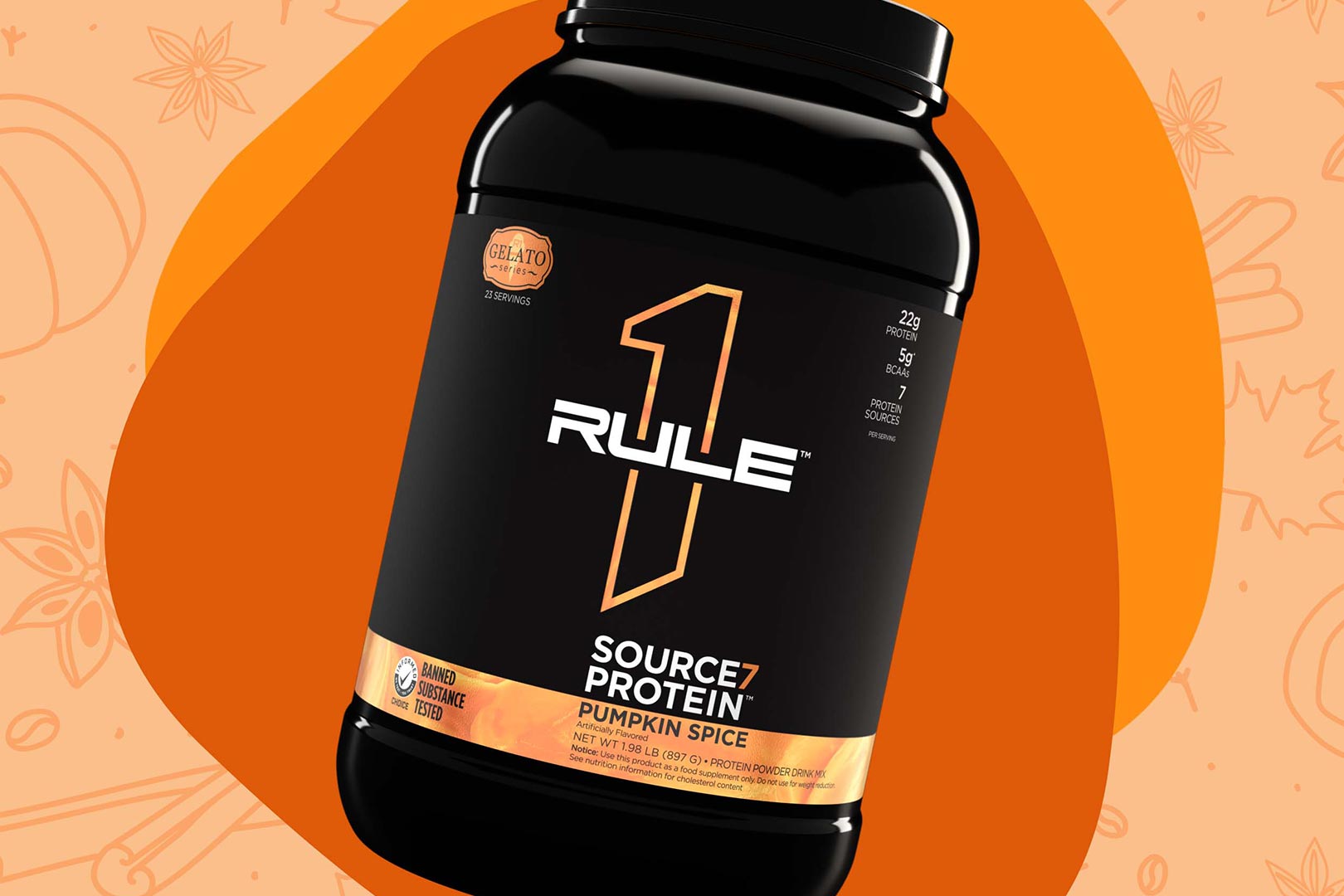 The fall season is in full swing, and you can come to that realization by looking at supplement companies and on store shelves just as easy as you can by stepping outside. Sports nutrition brands have been coming thick and fast with seasonal fall-themed flavor creations and product innovations, and this week, it's Rule One Proteins' turn with a pumpkin-based taste, and it's for its most recently released and more flavor-focused supplement, Source7 Protein.
Source7 Protein is a protein powder from Rule One Proteins, and while it does have a bit more nutrition than your typical competitor in the category, it promises to make up for all of that on taste and texture, delivering a genuinely gourmet-like experience. Going live this week over at ruleoneproteins.com is a Pumpkin Spice Source7 Protein, combining that thicker, tastier protein shake with a classic pumpkin spice taste, providing 22g of protein and 160 calories.
Rule One Proteins' Pumpkin Spice Source7 Protein is only available in the smaller 2lb tub size with 23 servings, not the larger, slightly more cost-effective 5lber, and directly from the brand's website, which'll set you back a very reasonable $31.99.