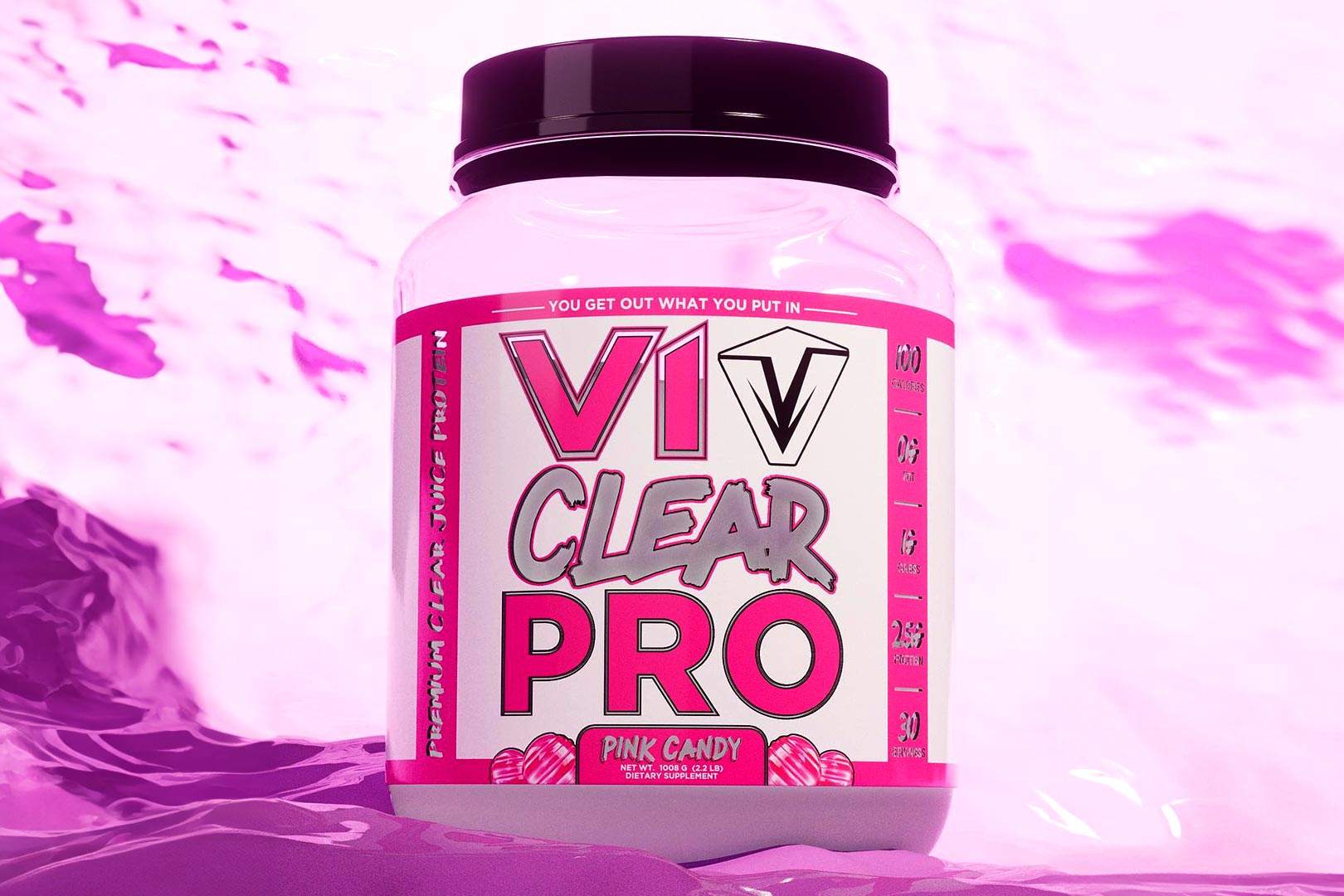 The clear and refreshing sub-category of clear protein powder continues to grow week by week, with brands all around the world coming out with something for the space or expanding the menu of their current competitor. The young and growing brand V1 Nutra has announced it is gearing up to take on the space with a spin-off of its original protein powder, V1 Pro, with V1 Clear Pro, for a totally different taste experience.
Like the many other clear proteins on the market, such as SEEQ Clear Protein and Evogen's recently released IsoJect Clear, V1 Nutra has exclusively put together non-milkshake flavors for the supplement, the first of which will be a pink Starburst-like Pink Candy. The upcoming product is going to have the usual 25g of protein a serving, from quality whey isolate, with no sugar, carbohydrates, or fat, for a lean 100 calories.
V1 Nutra's V1 Clear Pro promises to have no chalky taste and feel like you're drinking juice more than throwing down a classic protein shake. The alternatively-flavored supplement will be hitting the market shortly, and while Pink Candy is the only flavor announced for it so far, we wouldn't be surprised if the brand has other tastes planned for the debut.