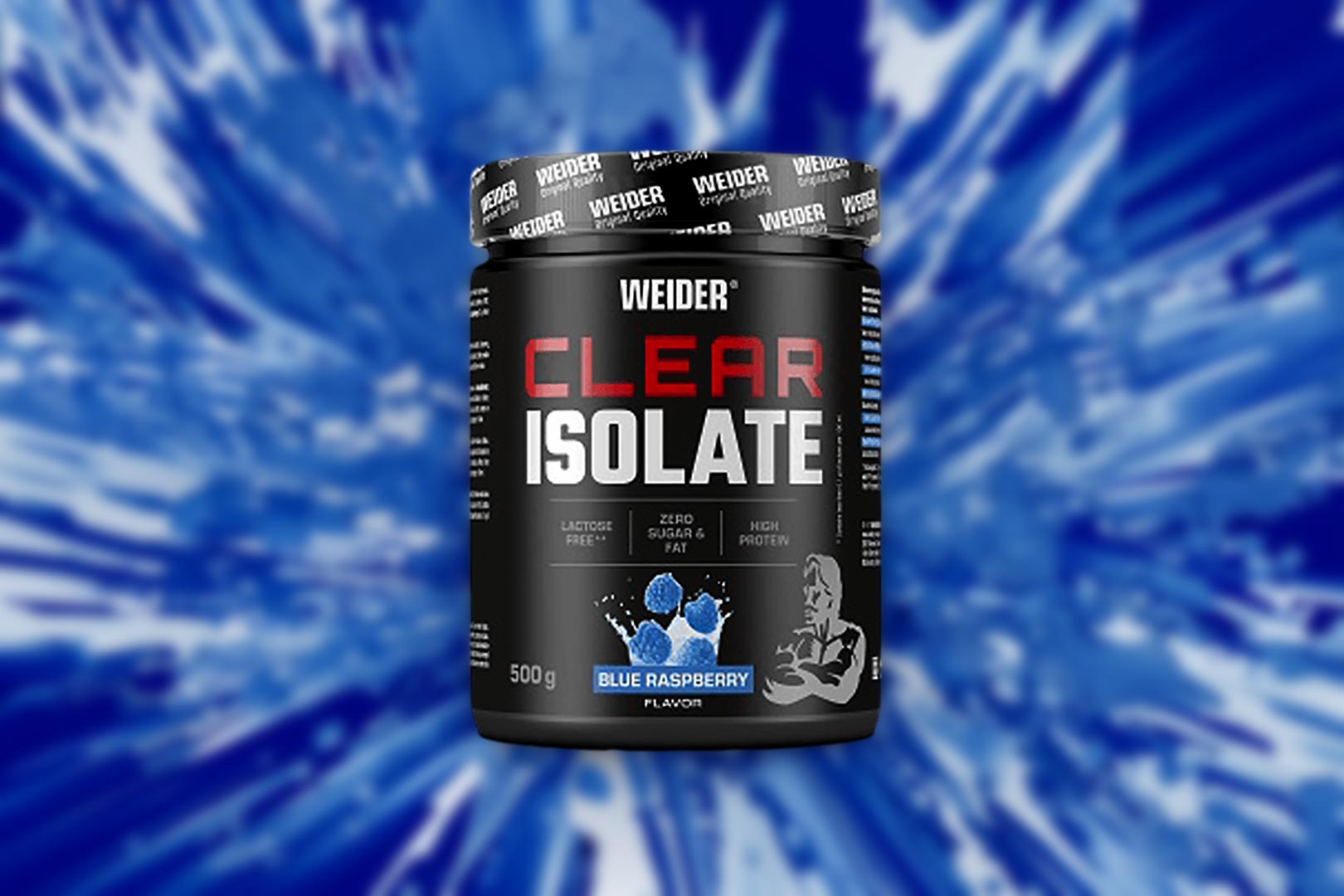 The supplement company Weider in Europe is joining the expanding list of competitors, jumping into the sub-category of clear protein powder with a product similarly named to some of the others out there in Weider Clear Isolate. The supplement is pretty straightforward, not doing anything we haven't seen others, not adding anything unnecessary or cutting corners, and most importantly, it relies entirely on whey for its protein, as we've seen a few clear proteins recently opt for collagen.
Weider Clear Isolate provides a clean 21g of protein a serving, all from premium whey isolate, and it sits alongside impressive numbers everywhere else with under a gram of sugar, carbohydrates, and fat, leaving a lean calorie count. Another signature feature of clear protein powders is their flavor, as they don't come in the usual milkshake type tastes like chocolate or vanilla, and that is something Weider's effort has with Red Fruits, Peach Iced Tea, Blue Raspberry, and a classic Watermelon.
The all-new Weider Clear Isolate is beginning to roll out to stores across Europe, and while it will gives fans a different way to take in their protein, it does sacrifice value, as the supplement is only available in a small 500g tub, which gives you about 20 servings with that 21g of protein in each.