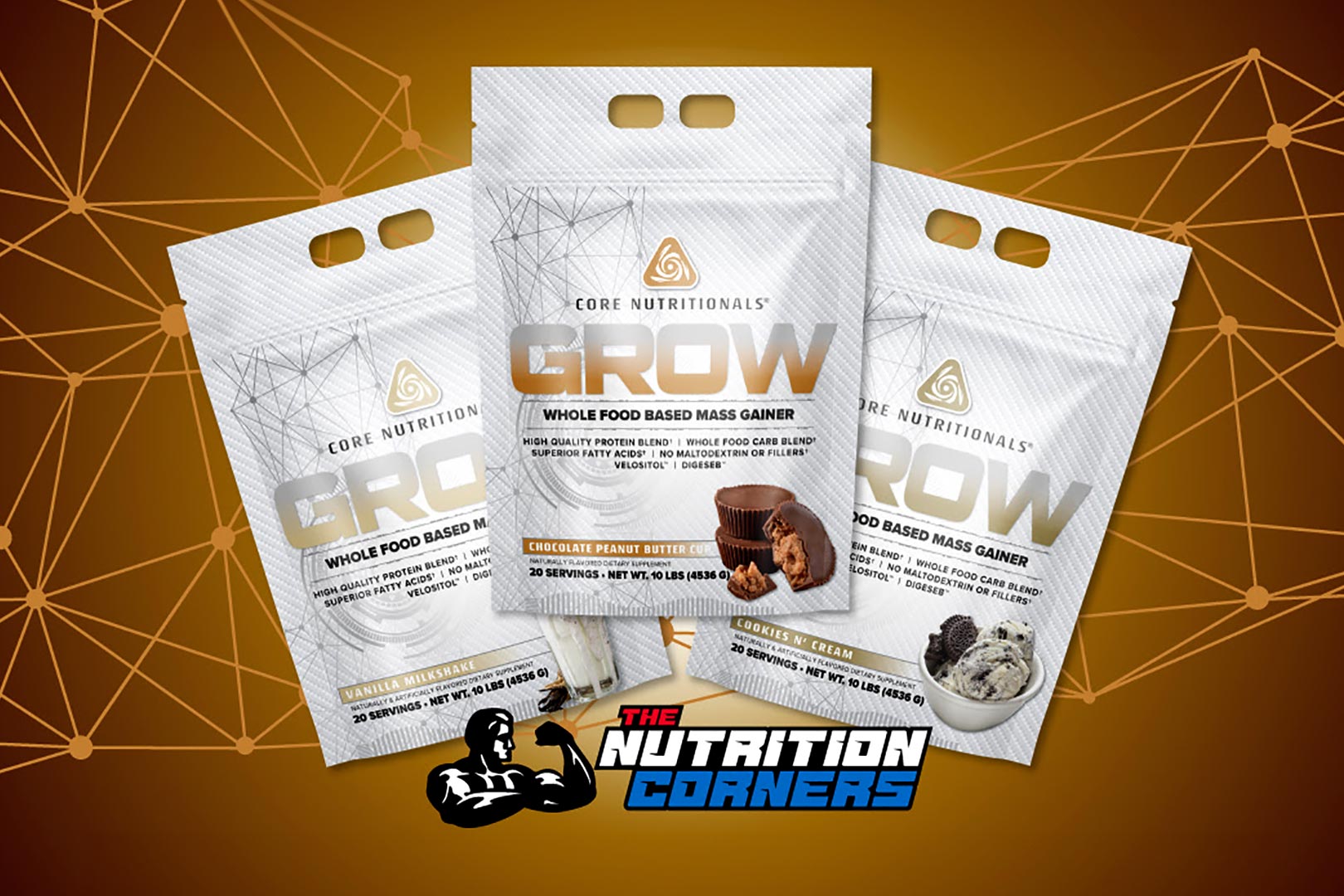 Core Nutritionals has brought back its original high-calorie mass gainer, Core Grow, which was available in previous years but discontinued somewhere along the way. Due to demand, the brand has resurrected the nutrition-focused supplement and given it a more modern formula. The goal of the product is still much the same as the original: providing high protein and carbohydrates, low fat, and a hefty mass-gaining calorie count.
The 2023 edition of Core Grow is a completely transparent supplement, something that's not common in the category of mass gainers, and means that Core Nutritionals outlines how much of each of the main sources provides the critical macros. Filling out the nutrition profile of the real food-based product is 50g of protein a serving, 16g from the oat flour, 24g from whey concentrate, 8.5g from milk isolate, and the rest from sweet potato.
The oat flour and sweet potato don't obviously just provide protein in Core Nutritionals returning Core Grow; they're also the primary sources of carbohydrates, at 133g in the sizeable 227g serving, 36g of that sugar and 15g fiber, then you have 16g of fat and sub-four-figure calories at 870. Rounding out the comprehensive supplement is the premium DigeSEB enzyme blend to support digestion and an effective 2g of Velositol to enhance muscle protein synthesis and double the power of your protein.
Core Nutritionals has gone a different route for the launch of its whole food gainer Core Grow, and not immediately made it available through its own online store. The brand has given exclusivity of the product and its flavors Chocolate Peanut Butter, Vanilla Milkshake, and Cookies 'N' Cream, to the retailer The Nutrition Corners. For all of October, that is the only place you can get Core Grow, and then it'll hit the brand's website and others.