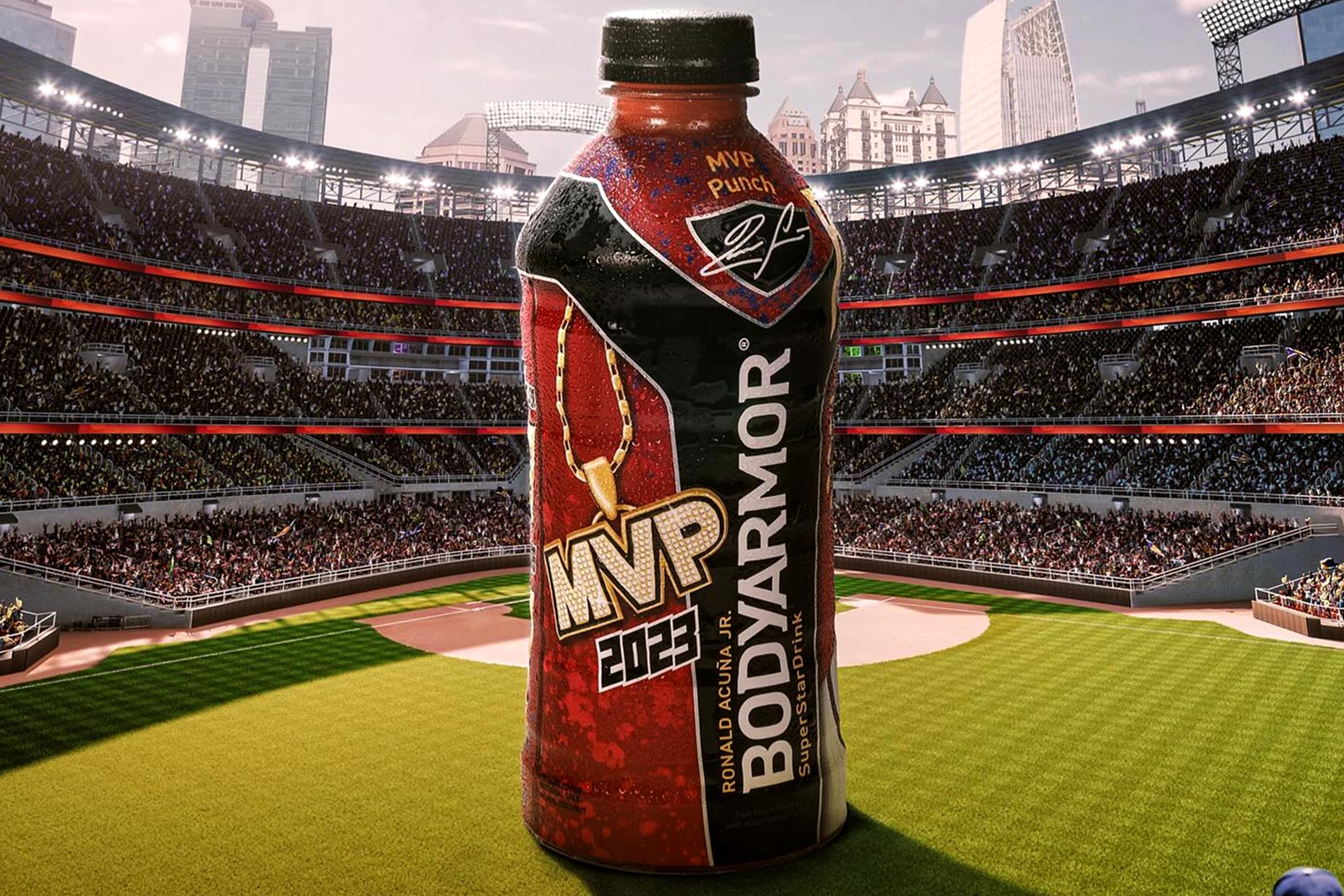 In celebration of him being awarded Major League Baseball's Most Valuable Player award, the beverage giant Bodyarmor has teamed up with Ronald Acuña Jr. for a special edition version of its signature electrolyte-powered product, Bodyarmor Sports Drink. The Atlanta Braves outfielder won the award unanimously and made it an incredibly easy decision by becoming the first player in history to clear the 40-70 mark of home runs to stolen bases.
The special edition beverage Bodyarmor has put together in partnership with Ronald Acuña Jr. in celebration of his MVP Award, is called MVP Punch, which we suspect to be a reskin of the long-running Fruit Punch, and again, it's for the brand's signature Bodyarmor Sports Drink. The hydration-supporting product typically comes with a little over half a gram of electrolytes and a fair amount of carbohydrates at 21g, all of that sugar, and 90 calories.
Ronald Acuña Jr's MVP Punch Bodyarmor Sports Drink sounds like it'll be in stores and on shelves shortly if not already, and it'll be hard to miss as one side has a gold MVP chain pictured down the side of it, and on the other is an awesome illustration of the man himself, giving it the extra pop it deserves.