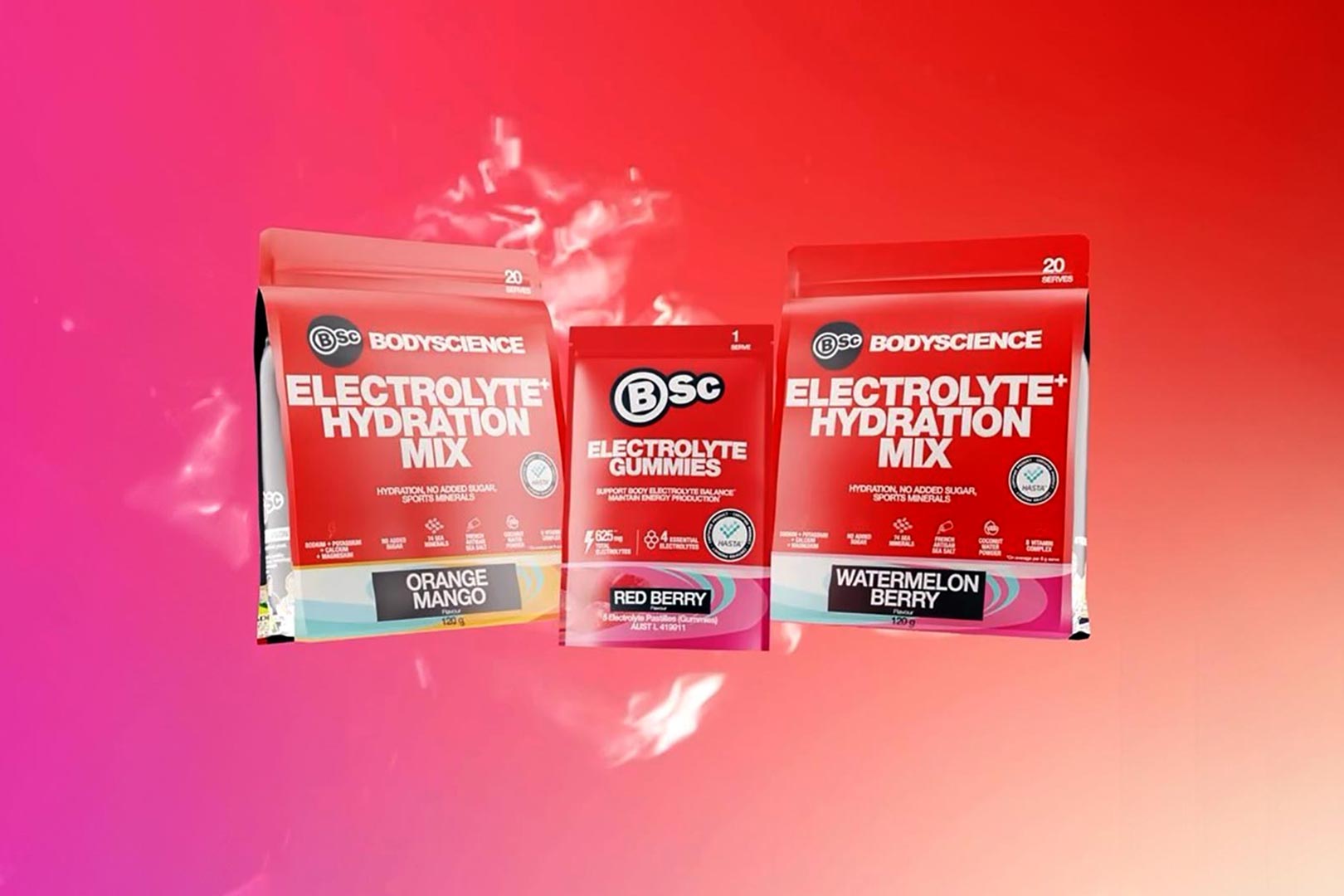 The hydration category continues to grow week after week, and the competition is not just coming from North American companies; international players are getting in on the action and putting together supplements based on electrolytes and hydration. Body Science out of Australia has announced its horse in the race, and it involves an approach that we have yet to see, even with all of the attention on the space.
Body Science has taken the covers off Electrolyte Hydration Mix, which is your typical bulk sports nutrition product, with 20 servings of an electrolyte-filled formula to support hydration, performance, and recovery. It comes with a gram of taurine, 1.429g of glycine, and a variety of essential electrolytes, including 280mg of sodium, 32mg of calcium, and 124mg of potassium, so not supremely high amounts, but plenty to support the cause.
Alongside Electrolyte Hydration Mix, Body Science has introduced Electrolyte Gummies, bringing together four essential electrolytes into tasty Red Berry-flavored gummy candies, combining for a total of 625mg of electrolytes. It is the gummy format we've simply never seen in the world of hydration, as typically brands put those benefits into flavored powder, convenient stick packs, a beverage, and occasionally capsules, although never gummies.
As mentioned, the hydration category continues to expand and grow week after week, and that interest has resulted in a variety of creativity, including the likes of Body Science's Electrolyte Gummies, which are indeed something different. The gummy supplement is not yet on the Australian brand's website, but Electrolyte Hydration Mix is at $25 (16.18 USD) for a bag of 20 servings in your choice of Orange Mango and Watermelon Berry flavors.